>
>

Wix or Weebly – which one is the better Website Builder?
Wix or Weebly – which one is the better Website Builder?
You're probably wondering which site builder you should use for your personal, professional or business website? Since the market is being overwhelmed with so many products – chances are you will get confused on which is better. Some of the choices include names like WebStartToday, IMCreator and Breezi, But today, I would like to talk about two of the more popular ones: Weebly and Wix.
First of all, let's define what a website builder is. A Website builder is an online tool that help people in create websites without any knowledge of coding whatsoever. It usually has a template picker, inline editing capabilities, an HTML editor, blog and e-commerce modules – plus many more.
So let's get back to Wix and Weebly. Since they are very popular, let's list a few features and rank them side by side. Ready to get started? Let's begin:
1) Design
Wix has the absolute authority here, and the template designs and their "wow" factor has no match with what Weebly offers its customers. Both site builders are improving, upgrading and adding more template designs everyday, but Wix is quicker than Weebly in terms of both quality and quantity in this area. Let's give this one to Wix.
Score: Wix +1, Weebly 0
Speaking of great design, check out these 24 websites running on Squarespace (another good website builder).
2) Modifying design and adding elements
Wix let's you have a full blast in adding elements and modifying the page design, because of its pure "Drag and Drop" feature box. This means that it's almost limitless on where you want your elements to be. This is pure genius because you design your page any way you want.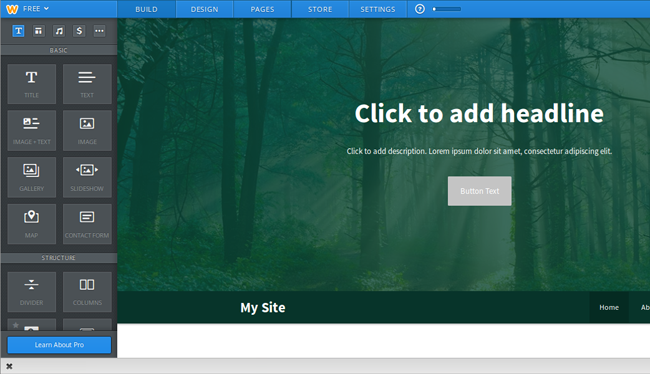 Weebly on the other hand has predefined areas where content – textual or visual could be added. The containers where the elements can go into sets boundaries on what you can do. Hence, it can be limiting. This one goes to Wix.
Score: Wix +2, Weebly 0
3) Changing Templates
Once you choose a design template on Wix then it is permanent and you won't be able to choose a newer design theme. This is a serious downer because it leaves you with not much flexibility. And for many of us – it's like trying on clothes. We have to try it out before making a decision.
Weebly, on the other hand, offers complete control when in comes to changing templates. You can have a template today and change to another one tomorrow. Changing templates is an important factor in Website templates. This one definitely goes to Weebly.
Score: Wix +2, Weebly +1
On a similar note, feast your eyes on these Facebook designer templates.
4) HTML / CSS Editor
I know the real purpose of a Website builder, is to allow you to design without the need of touching a single line of code. But there are those times that you must peek and tweak the CSS or the HTML. So this is a real good feature to have.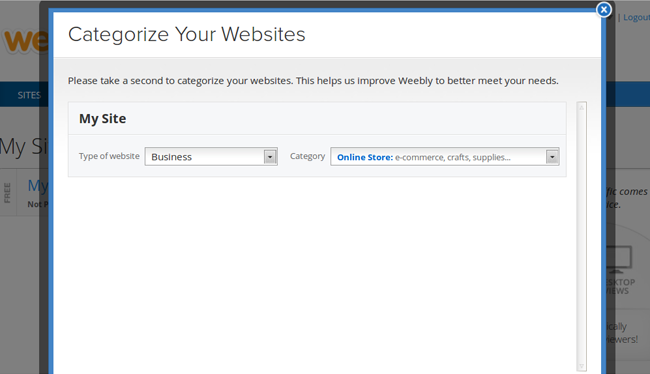 Weebly provides you access to your website's HTML5 / CSS through their amazing online editors – just in case you want to manually change the code. Wix by contrast, is a hard brick wall in HTML editing. Wix is purely drag and drop, click and go. Obviously this one is for Weebly.
Score: Wix +2, Weebly +2
5) Website Design Tools and Elements
Now Wix offers real good design elements that will get you web designing in no time. Elements such as photo editors and slideshow managers etc. Weebly's additions somewhat fall short in comparison. Weebly's approach is a bit "minimalistic". Hence, feature-wise, Wix triumphs over its counterpart. Wix provides a strong array of advanced controls that make it a favorite among its users.
Score: Wix +4 (1+1 Bonus), Weebly +2
In comparison, here are 10 HTML5 frameworks that might interest you.
6) Site Performance
Due to its large selection of features and controls huge feature set – Wix has to pay a price. Wix sites can have a slightly delayed response in terms of page load speed. Further, the complete inability to manually change the website's core HTML or CSS code, there is no scope for improvement if you want both features and decent loading speed. Hence, one might feel as a hostage with a Wix hosted website.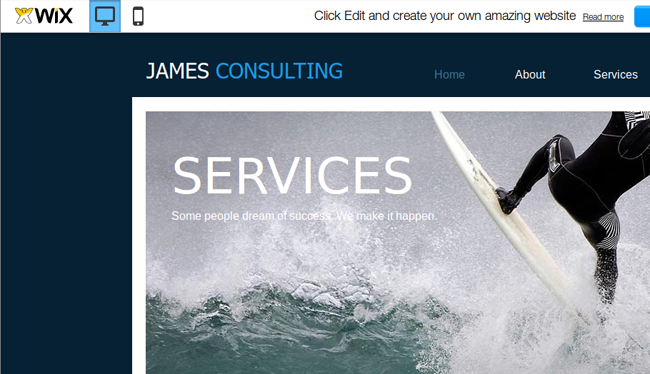 The Weebly approach is completely different with what the guys from Wix has to offer. The Weebly design templates, site features, and code editing capabilities are supplied with minimalism in mind. Weebly knows that in order to leave some space for future design changes and constant improvement, you have to keep it simple. Weebly sites are easy on eyes, have better SEO structure. In result, quick page load speeds and responsiveness are seen in Weebly sites.
Score: Wix +4, Weebly +4 (1+1 Bonus)
Read this post on the importance of simplicity and minimalism in web design.
Conclusion
Both site builders, Wix and Weebly, have their benefits and drawbacks. From one aspect Wix is good while Weebly is better in another. Both products have great market authority and well-proven track records that is highly recommendable in the web design and hosting industry.
Personally, I feel the choice between Wix and Weebly rests on the type of website being built. Those who are looking to showcase their work, then Wix might be a better choice. For those who like simple one page designs – then Weebly is the way to go.
What do you think? Have you tried Wix or Weebly? What is your experience with either one? I would like to hear your thoughts.