5 Ways to Increase the Efficiency of Your Business
Technology is an increasingly important part of the modern business. While adapting to new technology can be difficult, business leaders can take advantage of the latest developments in IT to help improve the efficiency of their businesses.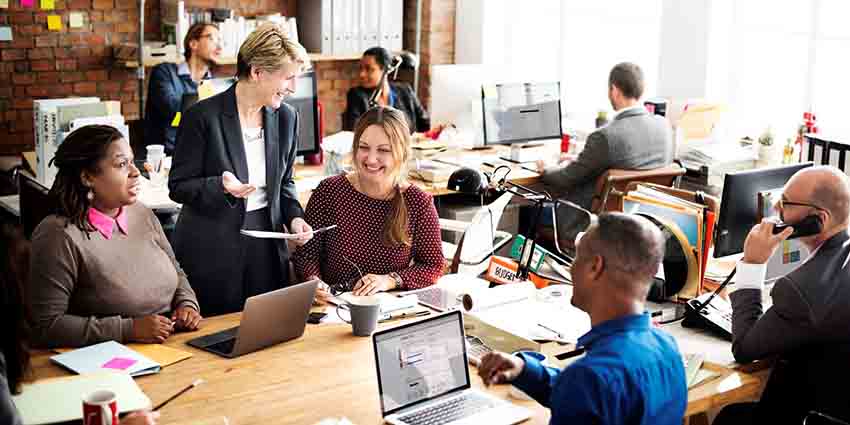 Whether it's creating a flexible and collaborative workplace for staff or tracking and optimizing processes, an informed IT strategy can help to improve your business' productivity. Here are five ways that your business can boost its efficiency and flexibility:
Hire a Consultant
Outsourcing your business' IT requirements to an IT consultant can let you focus on what you do best, while retaining the benefits of a committed IT specialist. A dedicated consultant can handle your IT needs, including IT system installation, maintenance, security and optimisation.
IT consultants also help to reduce the cost of downtime and improve business processes and tracking, leading to increased employee productivity. Data-driven business decisions that an IT specialist provides can help you to optimise your business procedures and give employees the tools they need to work at their best.
Enable Your Staff
Your employees are the heart of your business. Improving their working life with faster and more flexible technology can help them to become more active and engaged. Employees who are happy and motivated are more likely to work productively, improving your business' efficiency and maximising profits.
Having more options for staff to work from home can also be a big factor in boosting morale and making your workplace more attractive to prospective employees. Use of cloud computing and other software can enable staff to collaborate with each other across distances, giving them more freedom.
Use a Ticketing System
Customer interaction and support can be one of the most important areas for business improvement. However, without the right system in place it can also be a difficult and time-consuming process to manage.
Introducing an effective ticketing system can help your business deal with customer enquiries and issues more easily, reducing employee workload and allowing staff to focus on more productive tasks.
Ticketing and customer relationship management (CRM) systems can also help to grow business leads, as they often come with added features to better manage customer interaction. Installing CRM and ticketing software systems will funnel your customers' needs into a central and easy to manage area, freeing up time and improving efficiency.
Upgrade Your IT Systems
Upgrading your IT systems can increase productivity and give employees the flexibility to work in a way that best suits them. Software solutions can help to automate business processes and streamline operations, saving time and money.
Cloud-based IT systems can also benefit your business, allowing employees to collaborate with each other in faster and more accessible ways. Working in the cloud can allow business documents to be accessed by authorised employees from anywhere in the world and be edited together at the same time.
Up-to-date IT systems are also necessary to help maintain your business' cyber security. Without frequent upgrades to software, hackers and other parties can begin to exploit weaknesses in your security system.
Track KPI's and Productivity
Tracking employee productivity can help to encourage a more straightforward and streamlined approach to work. Introducing task management software to your employees can allow them to check their key performance indicators, work more easily and stay on task.
KPIs and incentives can help to motivate employees and involve them in the company culture. This lets them know that their work is valued and that when the business profits they do too.
Business leaders can optimise their businesses by investing in IT and reducing their costs. With the right IT services in place, your business can stay a step ahead of the competition and continue to improve productivity and morale.
Before you go, check out "Is your Business losing the On-line Battle?"
Author's Bio: