Is your Business Losing the Online Marketing Battle?
Businesses with the best product or service will be most successful right?
Wrong! In 2018 being the best at what you do is not enough. Start-ups and small to mid-sized businesses who haven't adopted online marketing are feeling the pressure from those that have.
Modern day marketing can be expensive, time-consuming and is no longer about placing ads. The days when a quick phone call to the yellow pages once a year will no longer suffice. So what can you do?
To win the battle, regardless of whether you're going to do it yourself or hire an agency, you need to understand how digital marketing works.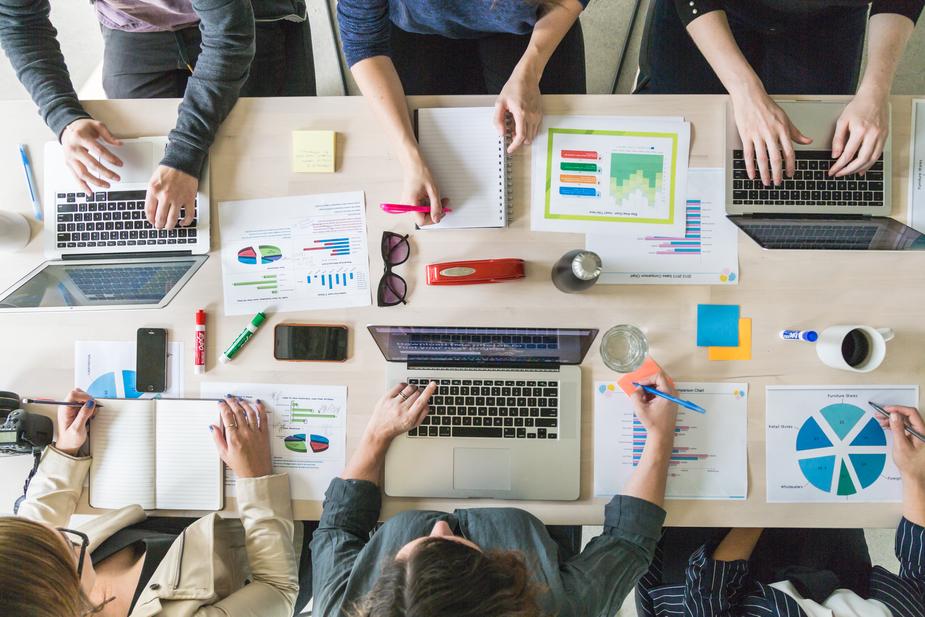 Too many businesses are spending thousands of dollars a month with advertising agencies and not getting a return on their investment. A large number of the marketing companies out there are simply fly by night outfits who take advantage of desperate or naive business owners.
In this article, I'm not going to teach you how to do it yourself. What I am going to do though is list five essential steps to follow if you want to start taking digital seriously.
In this article I'm going to cover:
Where to start if you're going to do it yourself
The benefits of doing it yourself
Tools that can help you
What to look for in an agency
Other alternatives
1. Where to start if you're going to do it yourself
The best place to start learning about online marketing is, you guessed it, online. At this moment in time, the internet contains over 1billion different websites.
Search engines work non stop, sifting through every one of those websites to rank them in order. Their goal is to place the most informative and reputable sites on the first page. Page one of Google is pretty much a modern day university for people wanting to learn about digital marketing.
You might also be interested in The Benefits of Great Testimonials.
Once you begin your online learning, you will notice that the same names keep popping up again and again. Neil Patel, Matthew Woodward and Brian Dean run some of the best and most informative blogs that can help you master the search engines.
2. The benefits of doing it yourself 
By learning how to do it yourself, you could save thousands of dollars a month. Not only will you save a ton of money, but you will also be in full control of your businesses marketing campaign.
Another great benefit of understanding the industry is, if you do decide to let an agency do the work, you will know whether you are being ripped off or not.
3. Tools that can help you
The first tools you will need to get familiar with right away are Google search console and Google analytics. Both these tools are free and will be your go-to place to check website stats and performance.
There are also some tools out there that will let you spy on your competitor's keywords and give you insights on how to outrank them. However, premium tools like SEMRUSH come at a cost.
4. What to look for in an agency
If you decide to let an agency do the digital marketing on your company's behalf, there are a couple of things you should take into consideration.
Make sure they are based in the same country as you or at least speak the same language. The reason why this is so important is that the biggest part of search engine optimisation is writing, lots of quality writing.
Do some serious research because hiring an agency isn't cheap. Ask any prospective company to show you in great detail how their service has benefited others.
Marketing is a cut-throat industry with no guarantees, so it pays to do your homework.
5. Other alternatives 
If hiring an agency is out the question, don't despair as there are other options your business can use to acquire customers. These include:
Referrals
This method of customer acquisition can be an efficient and cost-effective option for any business as referrals are usually confirmed leads. However, one thing to consider if you go down this road is, where the leads have come from, and have they been sourced in the right manner?
Direct marketing
This method is sometimes frowned upon and not recommended if your end customer is a consumer. However, in the B2B world, depending on what industry you are in, direct marketing is still an accepted and successful form of customer acquisition.
Like it or not but these days online marketing has become as, if not more important than your core business. In this digital era, the way that companies connect with customers is ever changing.
Your business may be losing the battle, but you can still win the war!