Divide & Conquer: The Art of Delegating a Family Road Trip
A vacation is what you take when you can no longer take what you've been taking.' – Earl Wilson
Family vacations are notoriously wonderful affairs.  By this, I mean that they are simultaneously an opportunity for a delightful group experience and an invitation for unprecedented communal disaster.  So, how can you stack the odds toward triumph and away from fiasco?  More importantly, how can you engineer a trip so that you and your family will have a memorable time no matter what random chance lays in your path?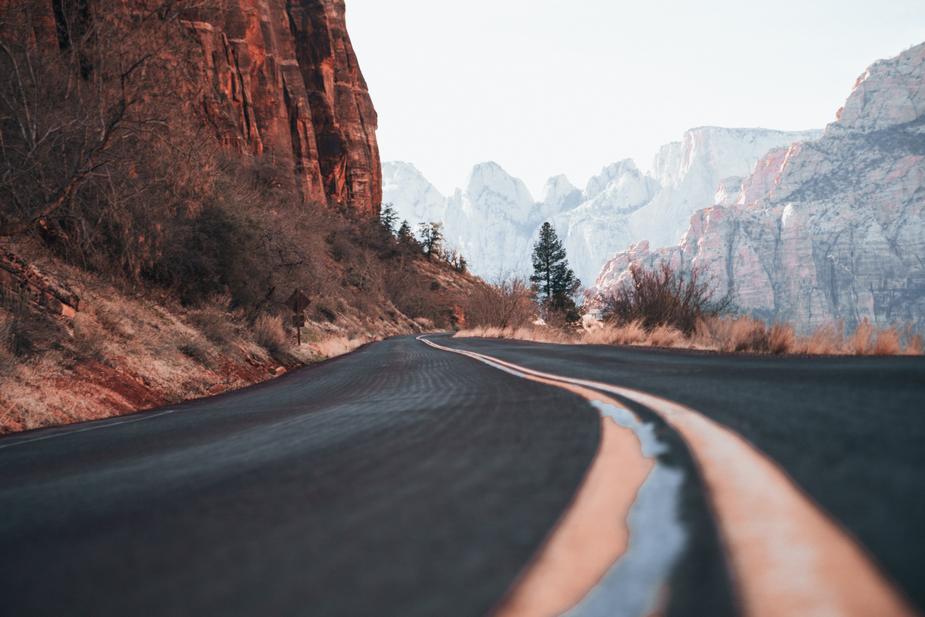 One tactic is to make sure that the trip itself is a quality experience – that you're not just gritting your collective teeth from one destination to another.   I posit that the best way to accomplish that is to divide responsibility so that some burden is removed from the usual administrators and everyone on the trip is engaged in its success. You can divide this up many different ways based on the number and age of your group members.  Let's look at how this might shake out with two adult people and two not-so-adult people.
Adult Person One: Wheelman
OK. Unless you're pulling a heist, this person is just called the 'driver'. Just like in a heist, however, the wheelman isn't in charge of everything.  When you're the driver, relax your control over the situation, have some fun, and let other people rule their own responsibilities.  That said, there are a couple things that fall naturally into the wheelman's wheelhouse.
Safety
Safety is priority number one on a family road trip, and the driver needs to focus on this even more than the other members.  A safety infraction committed by the driver can have immediate and devastating effects for everyone. According to a personal injury attorney in Boston, around 3000 people die each year due to distracted driving. A couple of quick tips include getting plenty of sleep (no matter what) and making sure the vehicle has all the mandatory maintenance.  Check out some other safety tips for your next road trip.
Scheduling
While the itinerary may be a consensus, someone has to monitor the clock.  The nature of the excursion dictates how rigorous this responsibility is.  Any day involving a flight or other mass transportation makes the clock-watching more critical.  Even without these sorts of absolute deadlines, it's important to allocate adequate chunks of time for destinations.  Take some of the pressure off of everyone else's clock monitoring by owning this obligation.
Adult Person Two: Purse Strings
As much as you might not want to admit it, financing rules the family trip.  If you're fretting over the bank balance, it's hard to live in the moment. It's easier to control the cash flow if it's only flowing from one place.  By carving off that bit of responsibility, 'Adult Person Two' can make sure the family is fully funded while taking some stress off the others.
Budgeting
When it comes to budgeting, there's no such thing as over-preparing. Do as much planning as possible in advance, including booking things like hotels and rental cars.  This will ensure that your needs are covered, allow you to structure the rest of the trip around these must-haves, and may save you quite a bit of money.  When it comes to vacation budgeting, there are plenty of tips and tricks out there. Do your due diligence.
Payment that Pays Back
While I always recommend carrying a stash of cash, debit and credit cards are safer and more versatile for traveling.  While almost all credit cards protect against loss and theft, some of the best travel credit cards also entice users with travel perks like airline miles and lodging benefits.  If someone in the family travels for work, you may have these benefits available to use on your trip.
Not-So-Adult Person One: Navigator
While role #3 can handily be managed by an adult, the duties of the Navigator can also provide a great responsibility for a younger companion.  Feeling involved in an interactive and critical role of the trip can be the best defense against adolescent boredom and can make some fun memories.
Gadgets Vs. Maps
In 1998, when I was the young navigator for a big family road trip, this job was maps-only.  These days there are plenty of gadgets and apps to help with navigation, and they do much more than just tell directions.  Apps like Waze warn of considerations like construction, weather, traffic & police. Others such as Gas Buddy help you find the cheapest fill-ups on your route.  While apps and gadgets are a good fail-safe, consider turning them off and mapping old-school when you can.
Always be Learning
Get your navigator involved in choosing some destinations instead of just getting you there.  Task the navigator with learning five or ten new things about the next stop and then sharing them with the group.  While movies or playlists can be a good option, try and incorporate the actual trip into your diversions.
Not-So-Adult Person Two: Quartermaster
For everyone who's never been in the military (or the Boy Scouts), a quartermaster is responsible for all the gear.  Since our quartermaster is a not-so-adult person, we're going to omit extremely valuable (e.g. credit cards & keys) and dangerous things (e.g. flares & weapons) from their charge.  There's still plenty our quartermaster can take responsibility for.
Everyone Gets a Pack
This is a tried and true family travel secret: everyone who can walk gets their own backpack and is responsible for carrying it.  Not only does this spread out the physical load, it keeps everyone engaged in the process of transport. Put your quartermaster in charge of making sure everyone has their gear with them (and can reach it while driving).  Have the quartermaster pick some necessary (but replaceable) communal gear (e.g. sunscreen, towels) and assign it to each individual on the trip.  The responsibility will empower and entertain your quartermaster.
Snacks All Around
There is a condition called 'Hangry' (hungry + angry) that will shorten tempers on a road-trip like nothing else.  Since sometimes restaurants are not a reliable (or cheap) resource on the road, make sure the vehicle is well stocked with snacks.  Better yet, have your quartermaster allocate them to each individual and keep their stock full.
All of this in a Sentence
Engage your family in the journey.  The world is full of marvelous sites that are sure to impress.  The trick is getting everyone there in comfort, style, and in the spirit of true adventurers.  Don't think of the expedition as something that must be endured.  Let the voyage be its own distraction, and your entire trip will be the destination.
Before you go, check out Travel Homework and have the perfect vacation.