>
>

Design your Business Card by getting unique ideas from these Examples
Design your Business Card by getting unique ideas from these Examples
In today's digital era, the exchange of a printed business card is a tested and proven tradition while attending face-to-face business meetings. Every business man wishes to earn a respectful position in front of the clients. Whether going for any meeting to the prospective client for the first time or going to any networking events, the business card plays a major role in creating good impression. In addition to this, a good business card is also beneficial in the accomplishment of business goals and provides a brief message about the business and its work culture.
Enriched with eye-catching designs, business cards are more beneficial and act as a time savor. Hence, getting it designed from the professionals who have the knowledge about the industry standards and have worked with various brand names would be the perfect option. These days, we are rounded up with some of the most beautifully crafted business card design examples for inspiration. Thus, here, we are listing some of the most inspiring examples integrated with modern designs of card in order to help you understand what all designs can be made.
We have divided these examples into 3 different sections i.e. Folded, Pop-Up and Embossed design.
Folded Business Card Design Examples
Apple iMac Business Card:
One of the perfect examples of foldable concept, Apple iMac business card reflects 3D objects and can be folded with an ease. Designed uniquely, this stunning card definitely attracts people to have a look at least once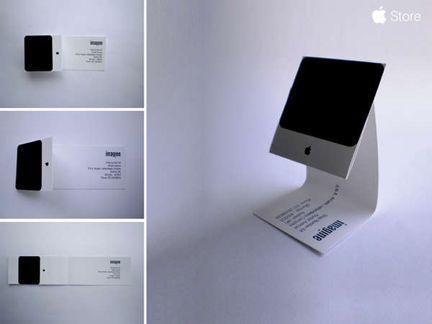 Kunetech Business Card :
Perfectly crafted by experts, Kunetech business card is designed in such a way that when opened, it reveals itself in account of laptop. Its great folded look leaves a long lasting impression in the users mind.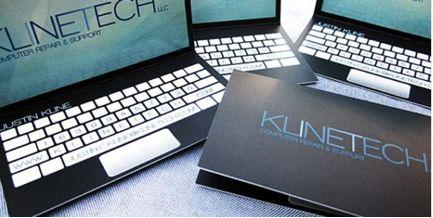 Also check out 9 Graphic Designers and their Styles.
Federico Alvarez :
Dr. Federico Alvarez's business card is another stunning illustration of folding concept that clearly indicates the overview as to what a business does. This business card is specifically designed for dentists that leaves long lasting brand image.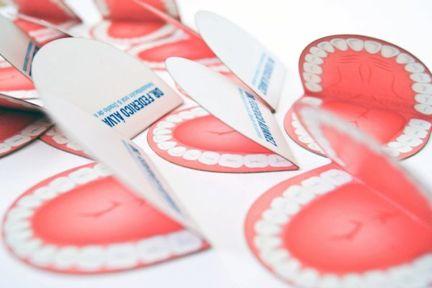 HungryArchitect
Nowadays, double folded cards are very common. There are many businessmen who are looking for triple folded business cards. One of the most sought after examples of triple folded cards is HungryArchitect. Having exceptionally unique design, this card matches the exact needs of the business and seems apt for the conversation.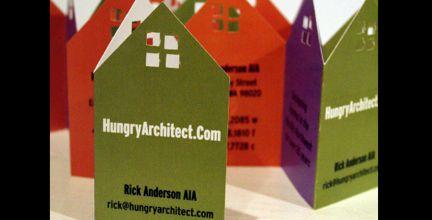 Denia Salu Tennis Academy
This Denia Salu Tennis Academy business card looks like a general card when folded. But, when the card is opened, it is crafted in such a way that it becomes tennis court. Designed to meet the purpose of the academy, this business card showcases the details about the business.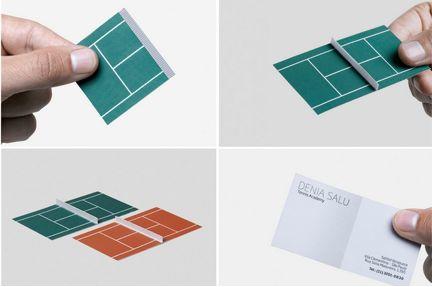 Pop-Up Business Card Design Examples
Nation Builder
A unique mixture of folded and pop up card design, Nation Builder business card sample is quite modern and distinct from boring traditional card designs utilized by builders. Once the card is unfolded, you get a brief detail as to what services the company is offering.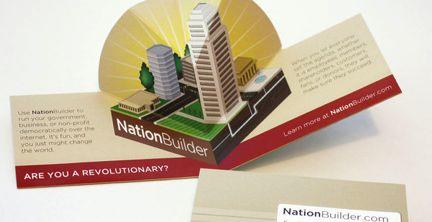 Krakatua Greeting Card
Krakatua business card is designed in such a way that it showcases greeting card cum business card rolled in one card differently. Attracting huge audience, this card is quite goal oriented and appealing. This card design is the perfect option for people dealing with greeting cards or other creative things in the market.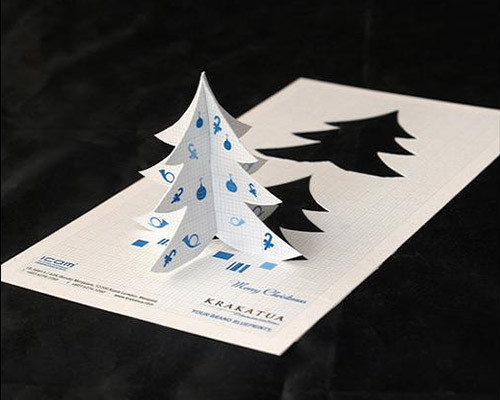 Intersection
Influenced by the pop-up style, intersection business card is crafted in a way that it showcases a car that can be folded to give it a real shape of car. The perfect example of creativity, this card is completely centered with its professional goal. Best suited for the car industry, this type of card allows them to efficiently do their promotion.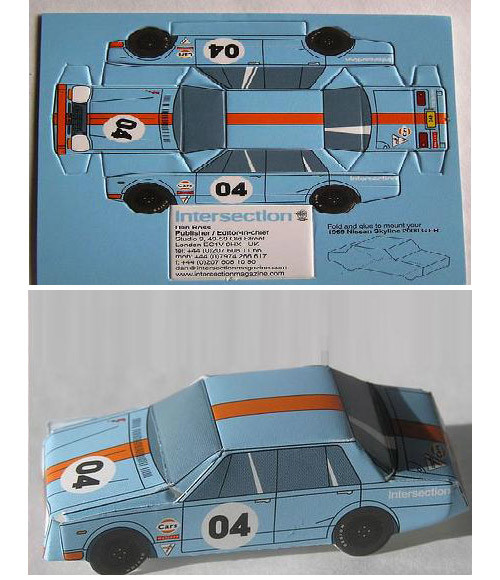 Bentply
Another awesome sample of professional and unique design that attracts large customer base is the Bentply business card design. Bentply basically refers to the art of making furniture with the use of plywood and their business card showcases this in a totally unique manner.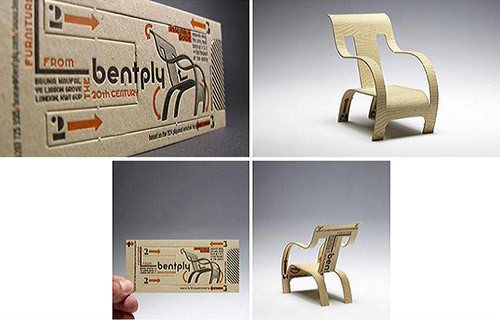 Francesco Ferrigno
Hand drawn artwork can also be useful in getting the attention of large number of audience. Thus, Francesco Ferrigno's business card was designed by getting some outstanding ideas from pop-up greeting cards. This card is crafted efficiently making use of cardboard with pop-up.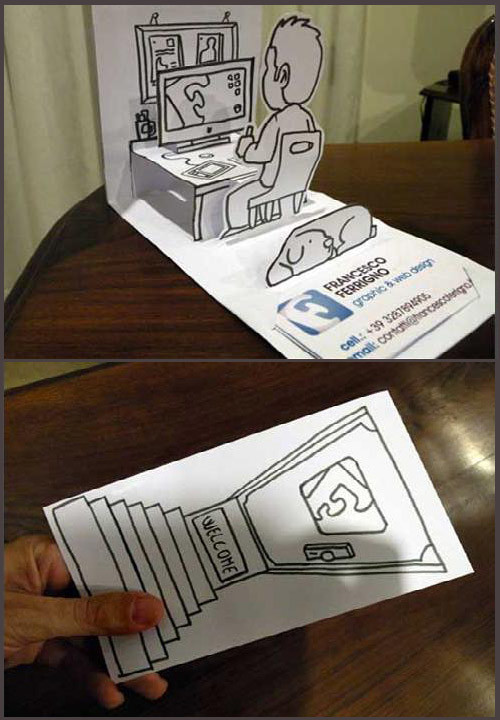 Embossed Business Card Designs
Now give your business an outstanding look with white embossed business cards that showcase unique sophistication in its look. You can check out some of the best-in-class collection of white business cards embossed with eye-catching styles.
Testing with Embossing And Spot Varnishing
Those who wish to highlight their business message, testing with Embossing and spot varnishing business card is the most apt option for them. This card is made utilizing golden ink on plain black and white paper.
Gold Glitter Embossed Senior Graduation Name Card
Stand out from the rest with gold glitter embossed business card. To give a personal touch, this card allows you to insert the name cards into the graduation announcements. Not only this, you can also write your details on the back for the coming years
On the same note, you might want to read 25 Websites for Textures and Patterns.
Clark
Clark business card is designed for those people who are looking out for cards with varied colors. Such cards not only puts a long lasting image on any other person but also makes you stand out of the crowd.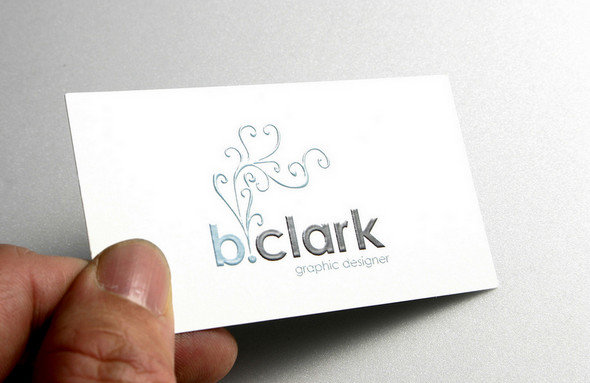 Erdca
Erdca is among the most popular embossed business card designs. Crafted in silver metal with embossed logo, this business card will definitely give your business a boost. You can go through the extensive collection and utilize the idea with some other style.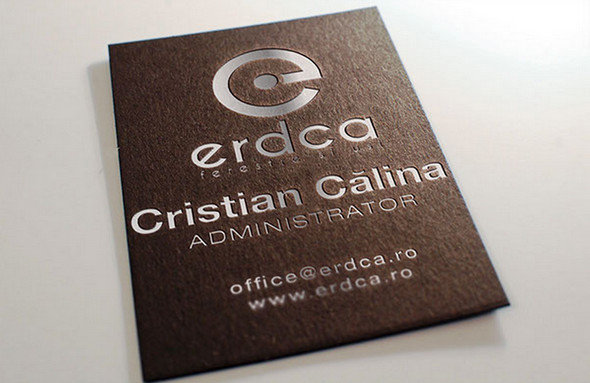 Wrapping Up!!
The above-mentioned business card designs are among the most popular ones that have been created in an unique way. All the business cards, be it folded, pop-up or embossed are designed in such a way that these deliver outstanding business solutions. After doing a thorough research, we have collected these examples which give you a deep insight as to how your business card look alike. So, take inspiration from these cards and design the one that meets all your needs.