>
>

The Emerging Trend of Voice Search and Its Effects in The Playing Field of SEO
The Emerging Trend of Voice Search and Its Effects in The Playing Field of SEO
Voice Search is emerging hastily and it is actively influencing the future of SEO. It is even seen to change the way SEO techniques were adopted in the mobile era. Whilst Google's current mobile update fairly put focus on the significance of having mobile-optimized pages, it is also vitally essential for marketers to look at the potentials of Siri and other voice search tools in their Search Engine Optimization movement.
The Trend of Voice Search
The Mobilegeddon update has put its emphasis on the reputation of mobile search and a number SEO mavens may have forgotten its core effects on speech search.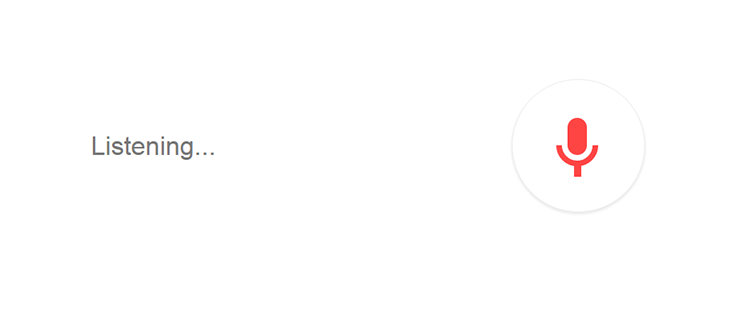 Google's User survey revealed that 55% of teens use voice search more than once a day in searching and 56% of adults use it as it makes them feel techier.
On a basic level, speaking can be done laid-back and more efficient than typing. Rather than devouring time to write out what you need to say, Generations Y and Z can now utilize Google Now, Siri and Cortana to ask something away.
Why have to tire yourself from typing text-to-text when you can converse?
As specified on Google's official blog posted on May 05, 2015, major Google quests are apparent on mobile devices compared with desktop computers in 10 major countries, and that includes the USA and Japan.
With a staggering 87% of the world's population that own a smartphone, mobile and voice search is set to take the world of marketing.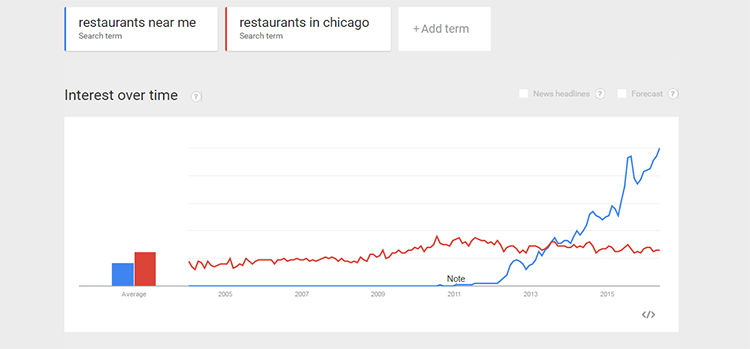 In this graph, for example, the keyword "restaurants near me" which was derived from a voice search, and "restaurants in Chicago" from type search are being used heavily by people from the United States — Chicago Area in particular.
Initially, the usage of the keyword "restaurants in Chicago" had been leading the topic charts; however, there was a progressive shift in the keyword trends beginning in the year 2011 when the Google Voice Search started to operate. This left the keyword "restaurants in Chicago" behind in mid-2013.
Writing for Robots And Keyword Stuffing Is Over
The era of relying on writing for robots and keyword padding is over; which leaves the conversational search queries to gradually become one of the primary factors to rank in the search engine arena.
This time, SEO is less likely to use conventional Keywords. As quoted from Matt Cutts, a software engineer from Google
"It is definitely the case that if you have something coming in via voice, people are more likely to use natural language. They are less likely to use search operators and keywords and that sort of thing and that is a general trend that we see."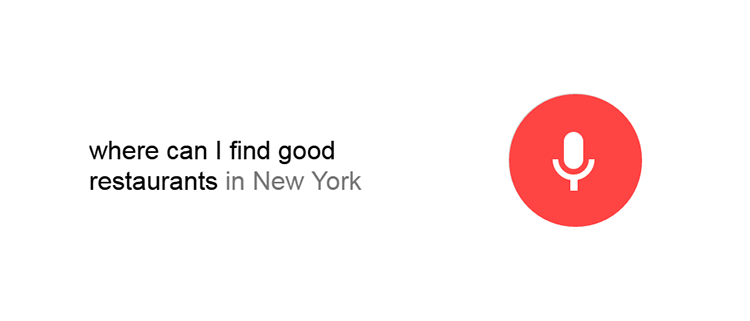 This is definitely because of the conversational method that people use when they go on for voice searches. When you have to look for great restaurants and do a voice search, you might say, "Where can I find good restaurants in New York?"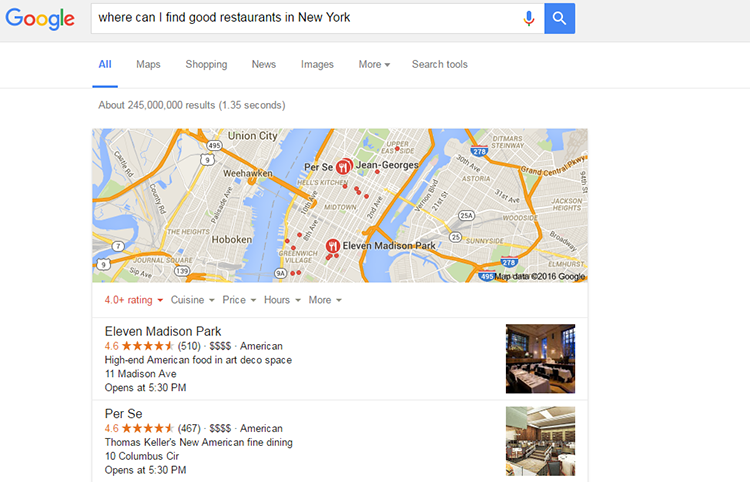 This is way different when done on a typed search for something like "New York Restaurants."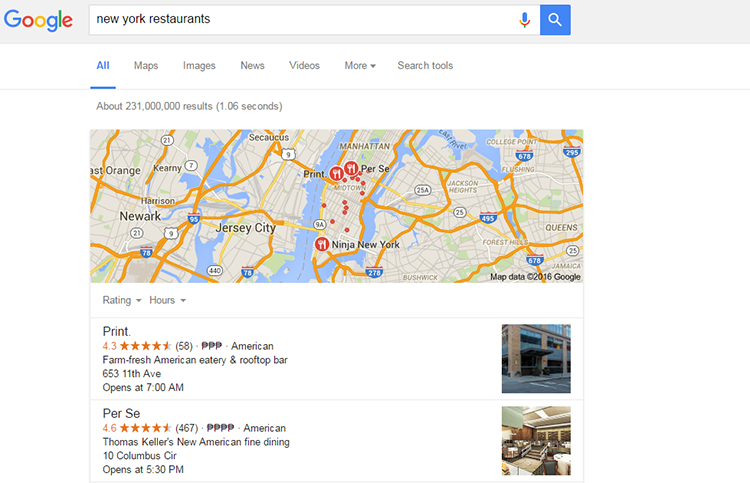 Voice search has changed the way Google and other major search engines need to interpret queries. Sure, it would mean that there will be a need to increase conversational query abilities by plotting questions and phases to keywords, or maybe finding a new conventional way to deliver results on conversational query.
What is important now is what results they will deliver and how.
The Essence of Natural Language
When somebody has to search for something using the customary method, we may think about the shortest and direct queries to enter in order to obtain best Google results.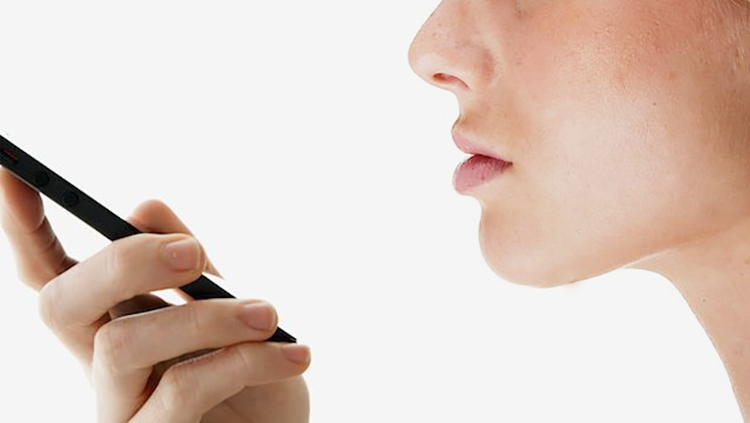 But, not really with voice search. We're much more likely to ask Siri "where is the best restaurant in New York". Technically, voice search answers the 'what, who, how, where and why" just like asking questions in a natural discourse.
In fact, Google has been working to at least weaken the significance of keyword-focused searches. This is due to the fact that instead of bringing in excellent contents, many marketers tend to excessively optimize their webpages by padding keywords all throughout the page of a particular site.
Act Now And Get Your Campaign Voice Search Ready
Since the conversational search queries made through voice search do not normally use keywords. Thus, those sites that put emphasis on providing convincing answers to questions of 'who, where, what, why and how' will possibly outrank their counterparts.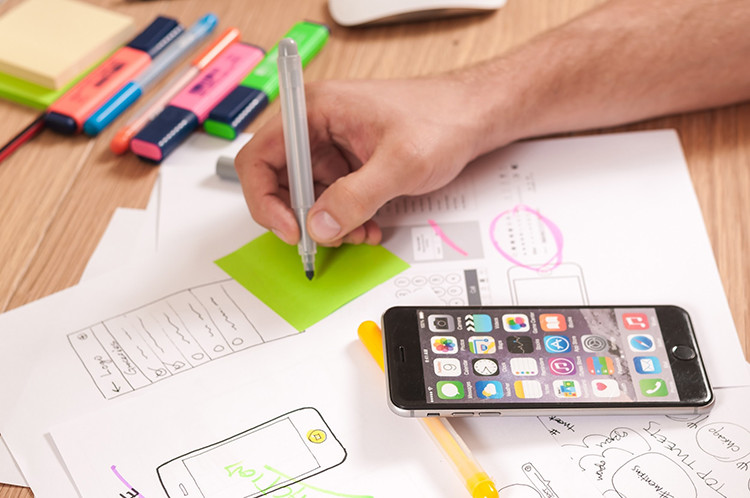 You might get worried because your site isn't optimized for these kind of searches. The good news is that there is a myriad of actionable steps you can do right now to make your website voice-search ready. We gathered the most crucial considerations for you, take a look at the following:
Use long tail keywords. With extended queries coming from voice searches, make sure to begin targeting long tail keywords.
Develop a FAQ strategy. Various questions revolving around queries 'who, what, why, where and how' are your customers' common queries. Make it certain that you are able to address them in your web pages, posts and social media updates.
Draft contents in a natural voice. Not only will it help your website sound and become more conversational, but you'll be able to speak the language that is used by your clients in a voice search.
Takeaway
Google isn't going to penalize your site if it's not yet "voice search friendly"; however, one great thing to consider is that the sites that will dominate the ever-changing market are surely those that are able to incorporate voice search strategies for both typers and talkers.