Sponsored
How to Pick a Memorable Domain Name for your Website
It's the most important decision you can make for your web project. It's not the design, it's not the coding. But the most basic element of a website: your URL. Your website address – otherwise known as your domain name, should tell people who you are, and what you do. It is literally the first marketing tool for your users to engage in for your business.
Learning what makes a great domain name can help your launch fly instead of crash and burn. Continue reading to discover these Five Tips for Picking a great and memorable Domain Name.
1) Keep it simple.
Use one or two words that describe your business at the most basic level. According to Archeo Domains, their average length of sold domains for 2014 was 11.5 characters, and 60 percent of their domain name sales were 8 to 12 characters in length. While you may have a domain name length of up to 64 characters, or over twice the length the alphabet, you will find that most Internet users prefer their URLs short and sweet.
2) Don't poach.
Be careful to choose a unique domain name that cannot be mistaken for anyone else's trademark and their intellectual property. Such mistakes can cost you a large amount of cash, and the time and effort it will take to rebuild your brand after coming out on the losing side of a trademark case. Make sure to check your name against the USPTO database to make sure that you are in the clear.
3) Be sure to protect yourself and your intellectual property.
Register your own trademarks with the United States Patent and Trademark Office, a division of the Department of Commerce. Trademarks are, by the definition of the USPTO, brand names and include any word symbol, device, name, or any of these things in combination that are used to identify your company and your goods and services.
You should also read: Personal Security Rules for Web Developers.
4) Make it Brandable.
Internet Live Stats notes that there are now in excess of 1 billion websites online. Standing out in a crowd of 1 billion is going to take some work and some sweat. Business Insider in Australia reports on research that says words make our mouths feel a certain way when we say them, and this in turn causes our brains to visualize certain shapes.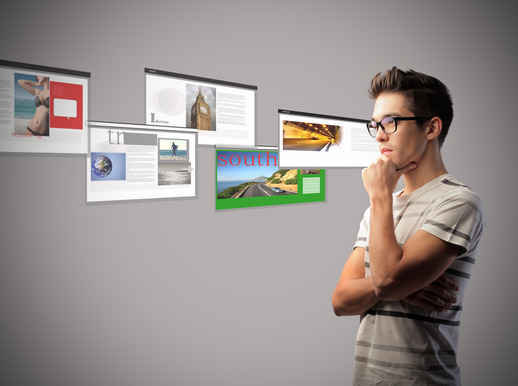 Names and logos need to work together in order to express the concept known as branding. Try saying the domain names that sound the best to you, and then visualizing how they should look with your logo.
5) Pick a name that you can live with.
With so many websites and ecommerce stores on platforms like Shopify out there it may be difficult to register the name that you want the most. However, if you are willing to compromise, you can register something very close. Don't pick a domain name just to have a domain name, it can be like buying a pair of shoes that you never wear. You'll just end up parking it somewhere, keeping up the registration, and never using it at all.
Domain Extension 101
Everyone knows about the top level domain extensions – .com, .org, .net, .info, .biz, and others – but did you know there is still a very good chance that you can have that name you want, with other domain extensions? From .academy to .zone there are over 200 different new domain extensions available in English and in other languages. There are both general domain extensions and city or profession specific, for entertainment, or even for Black Friday you can have the name you want if you are willing to compromise on the domain extension.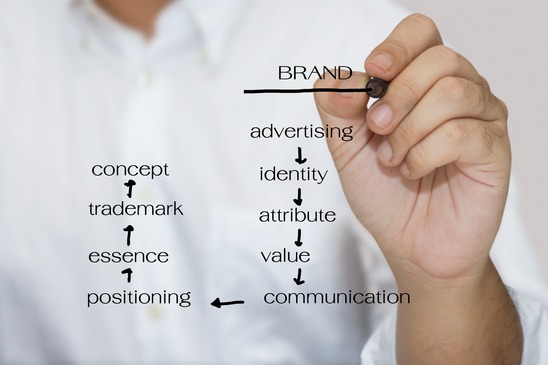 In addition you can also register your domain with the extension for a specific country, though it can be considered misleading if your company is not actually located in that country.
Looking at the new domain extensions from a branding perspective, it's easy to see that certain businesses will be able to use them profitably and at a tremendous boost to their business. It's going to be much easier to get your name with one of these extensions, rather than waiting for them to open up in one of the older and more popular top-level domain extensions. And while you can always engage in a bidding war to get the .com of your dreams, it is always worthwhile to consider ROI (Return On Investment) when entering into an auction.
Finally, now that you have knowledge on Domain Names – read Elements of a Good Business Website.
The Internet Will Still Be There
Just like a parent naming a baby, you need to understand that your business will be stuck with this name for some time. While it is at times tempting to just grab whatever name and domain you can, it pays to put in the effort to create a unique, memorable, and brandable moniker for your business.
This way, your customers can remember you as your-name-here.com and not, "What was that site with the really weird name?"