Get this Free Download of Flat Technology Icons for your next Project!
We have a small treat for you guys today. We're giving away an entire set of Technology Icons beautifully crafted by the folks at FreeVectors.net. We know that you'll agree these icons will start your web project in the right direction.
Let's take a quick glimpse of what's inside:
Devices, Equipment and Symbols
Creating a website that has no reference to technology is almost unheard of these days. This is why this set is so useful – iPads, iPods, Wifi symbols, headphones, cell phones – you name it, its there. Although that's not all, I've even seen 3D glasses, a calculator, a microchip – How cool is that!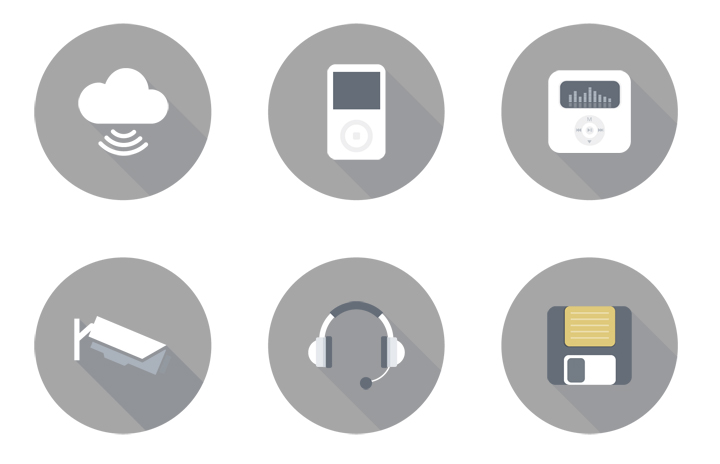 Complete with very subtle color scheme so you can customize to your brand colors. Did we mention that it's flat?
On that same note, you need to check out this collection of flat logos for your inspiration.
Styled Flat with Long Shadows
If you check out Google's design specs, you will notice how strict they are about the usage of their buttons and icons. The same treatment is seen in this set of icons. They all follow the same flat style with long shadows.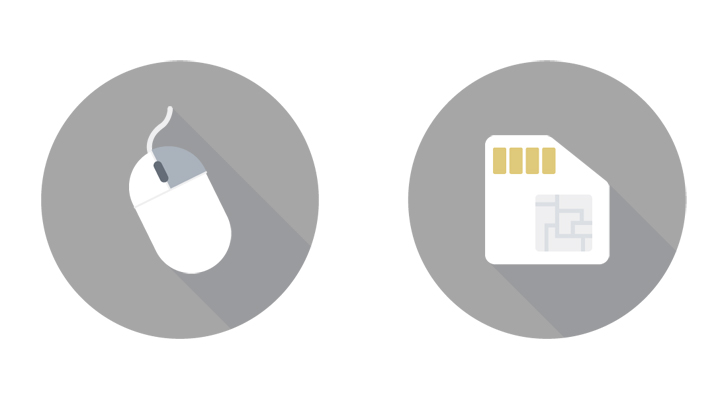 It almost gives you the goodness of a flat look, but still a bit of 3D feel to it. Just the right amount of both worlds.
You might also want to read "Are flat designs too flat?".
Finally, the download comes with the customizable .ai, .eps and .psd files. The .psd files are of course, fully layered and organized with vector shapes. The complete set is shown below:
So what are you waiting for? Continue and download the set already to get your project going. Thanks to the good work of the folks at Freevectors. Note that this download is exclusive and is licensed under the Creative Commons Attribution 3.0 model.