Sponsored
Which are the best Exchanges to Trade Bitcoin (BTC)
With an increasing number of people looking to invest in cryptocurrencies, there have never been so many options to choose from. Whether buying coins directly or investing in derivatives, such as Bitcoin CFDs, the market has seen a steady overall rise in volume and market capitalization. This guide will help you make the right choices when trading cryptocurrencies.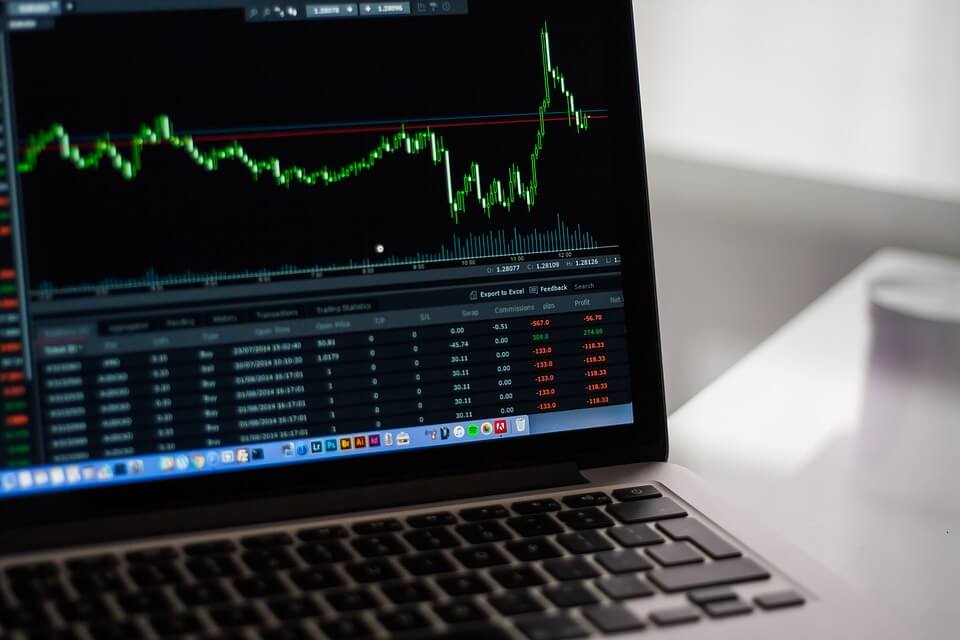 Why should you start trading Bitcoin?

Whether you're an experienced investor or about to make your first trade, there are several reasons why trading Bitcoin is probably a good idea. The cryptocurrency market is still being established, which means that giants present in other markets are not dominating this market. This gives a fair opportunity to any trader who develops a logical and thought out investment strategy.
Another important reason to invest in Bitcoin CFDs is accessibility. Here on Cryptimi website you can read a detailed guide about Bitcoin CFDs and how to trade them. Since cryptocurrencies have only existed for just over 10 years, exchanges and trading platforms have been designed to be user-friendly, intuitive, and responsive, using modern technology and best practices. As a result, apart from being able to trade on mobile, the best cryptocurrency exchanges let you set automatic limits, receive important news and notifications, and even provide unique trading features like copy trading.
What should you look for in an exchange?

As with everything in the world, not all cryptocurrency exchanges have been created equal. There are thousands of platforms to choose from, but many are expensive or offer limited services. Others still are simply scams which you should avoid at all costs. When choosing an exchange to invest your money in, you should keep the following in mind.
Security

Cryptocurrency exchanges are often the target of coordinated attacks. There have been several successful ones over time, but platforms have been stepping up efforts to ensure security and privacy. Today, the best cryptocurrency exchanges offer a variety of security features, including two-factor authentication (2FA), IP logging, encryption, and powerful firewalls. Very often, these platforms have a page or section on their website dedicated to explaining their security measures.
Fees

Fees are the primary way in which most reputable exchanges generate revenue. Without this revenue, security, features, and functionality cannot be maintained. In most cases, the main fees are charged based on transactions, and these normally take the form of commissions or spreads. When investing in Bitcoin CFDs, financing fees for leverage would also apply, along with the possibility of swaps. A genuine platform would be honest and upfront about fees.
Limits

The best cryptocurrency exchanges have learnt a lot from the traditional financial industry and have realized that limits help manage their user activity and prevent fraud. Depending on their license, most platforms would not allow you to start trading cryptocurrencies before having verified your account. Others might set a limit on activity. Limits could also apply to the number or value of deposits or withdrawals accepted in a single transaction or day.
Reputation

Any Bitcoin platform looking to attract new users knows that having a positive reputation is essential to survive. With so many online user reviews, no exchange can hide its reputation. Popular sites such as Trust Pilot and Reddit are a great place to check out a platform's reputation.
Regulation

An increasing number of cryptocurrency platforms are seeking to get regulated in order to enjoy the support of governments around the world. In addition to adding credibility, having a regulated Bitcoin CFD platform might include being part of an investor compensation scheme, which further boosts its international standing. When an exchange is regulated, it needs to comply with the rules of the regulating authority, which means that it is periodically audited to ensure that users' funds are safe and that the platform is genuinely trading and not a scam.
Bitcoin Brokers and Trading

Based on the criteria of what makes a great trading platform, here is a list of the best Bitcoin brokers and trading platforms for you.
• eToro – One of the world's biggest trading platforms lets you invest in Bitcoin CFDs as well as purchase coins directly. Featuring everything from CopyTrading, a comprehensive list of payment methods, and highly competitive fees, it takes reading a detailed eToro review to truly comprehend all the benefits of this platform.
• Plus500 – This regulated global CFD trading platform is a great place to invest in cryptocurrencies without needing to store them securely. Featuring a responsive demo account and a long list of supported payment methods, Plus500 ranks highly in the list of best Bitcoin brokers.
• PrimeXBT – A more recent addition to this list, PrimeXBT offers a futuristic user interface available on the computer and mobile devices. Ideal for those looking to buy Bitcoin CFDs without needing detailed verification, the platform supports a good selection of coins and payment methods.
• AvaTrade – Ireland's biggest Bitcoin CFDs trading platform is now available across the globe and offers a responsive user interface packed with charting and analysis tools. Designed for mobile trading, AvaTrade supports a range of assets and funding options.