10 High Quality UI Kits For Mobile App Designers
If you're close to the virtual world, then you are surely aware of these two terminologies – UX (User Experiences) and UI (User Interface) which work as bread & butter while creating any mobile app. So, it is impossible to develop a mobile app without proper knowledge & skill of these two terms : UI & UX.
Still, if you're new to this world, then here's some basic knowledge for you that can clear your doubts…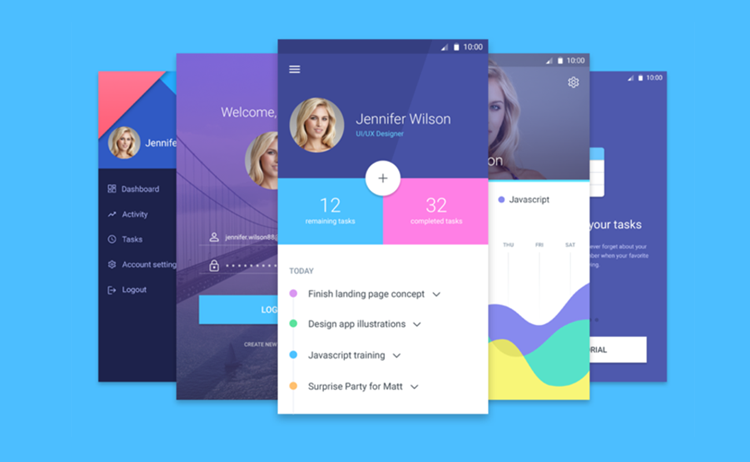 What Is UX & UI? – Get Aware Of These Two Terms…
In scientific term, "User Experience (UX) is a conglomeration of tasks focused on optimization of a product for easy and effective use; and User Interface design is, its compliment, the look & feel, the presentation and interactivity of a product." yet, both the terms are misunderstood by the employees and industries.
Anyway, let's move further to know the current trend…
Mobile App Trends
Creating various ideas on-paper is an untroubled task to perform but, to establish mobile app according to user's need after learning their perspective like valuable services offered by kodematix, is one of the toughest nut to crack.
So, how will you start your task? – the very first step you should go through is, to understand the users and how they interact with the design. Then and then, you can move on to usability of the app. Don't be confused!…
The easy solution is revealed….you should thank Mobile UI kits and wireframes kits which can be used to build the User Interface of your application and are available free of costs. But remember there is no need to stick to a single UI kit. You can download all of them if you wish and combine individual element to reflect your vision.
After downloading the kit, there arise the next question – do you want to hire a professional or do it on your own? Well, it is up to you whether you choose to do it on your own or hire someone else to make your dreams come true.
Here are top-most mobile UI kits that you can pick from and make your mobile app more appealing. Just pay some attention….
Fair UI kit is an all-in-one solution for developers as well as designers who want to create functioning app prototypes with modern, existing and versatile design elements.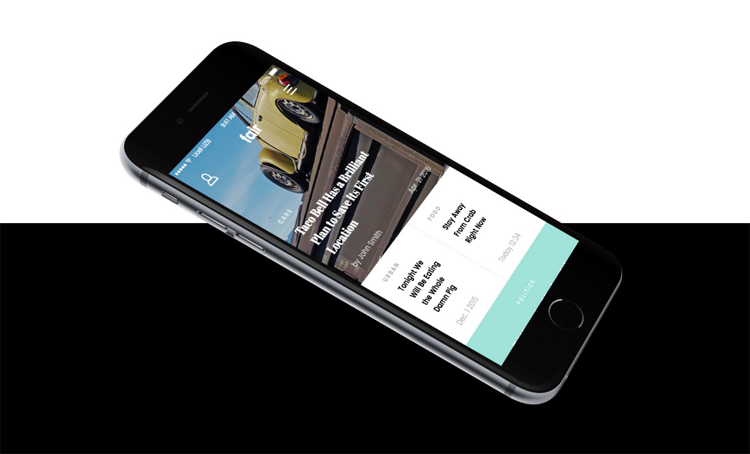 By downloading this package, you'll find more than one hundred and forty individual app screens that are ready to be published and edited on your apps. There are twenty-two signup and login screens that you can use for creating login pages and signup.
These all come in all kinds of varieties, featuring various colors and color plus image schemes. Also, there are some more features like twenty-five blogging and content reader screens to help you rapidly design a readable and friendly mobile blog for your app or website that feature individual styles for writers and complex styles for magazines.
This package is also includes more than one hundred unique UI elements that can be combined, used and styled with your current running app.
You might also be interested in these Free UI Kits to start your project.
This one is more specific feature UI kit element and is for checkout procedures. So, if you are running an eCommerce app but, don't like your current checkout design then you should try this one. It is having a simple design that will invoke a more streamlined process for checkout.
The kit includes various screens for mobile application success. It includes beautiful signup and login screens, a screen for creating a news section for your app, a calendar screen, a user profile screen for managing lists and tasks and also a report for the most viewed sections of the app by the user.
Instant messaging apps are becoming popular nowadays. There are few most popular choices like WhatsApp, Skype and others. These all are built around application functionality and more often than not it comes down to the design to explain functionality.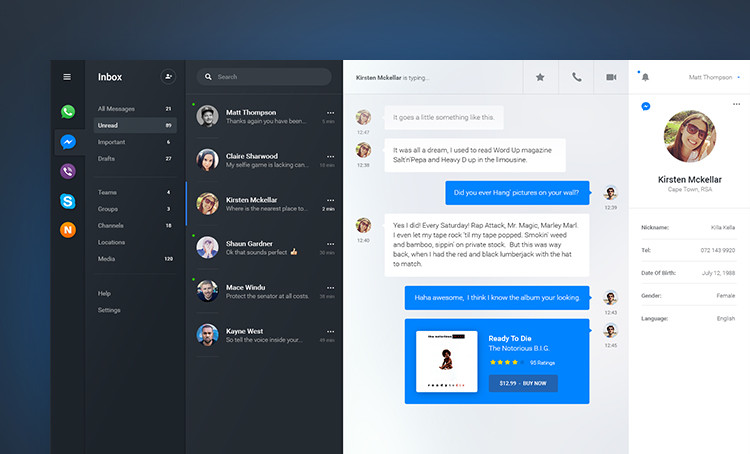 You can transform the design into your mobile app prototype and then build on top of it, though it is just a dashboard.
Do you want to take your mobile apps to the next level design? If yes then, one such technique is by tapping into the potential of material design, like CloudMagic Email & Calendar and Cerberus anti theft who employ Google Material Design within their Android applications.
There are positive reviews for these apps, and the multiple others using Material Design are directly aimed at the User Interface Usability.
Materia's a mobile UI kit built on top of material design is suitable for Android app developers and app designers. The design is well-built and suits store apps that want to sell large quantities of products within the fashion industry such as shoes, clothes and design accessories.
Mostly, all of the mobile UI kit freebies are packaged full version of applications that offer each element of the screen individually but work best together when viewed as a complete application. However, it is a great approach and allows for a lot of flexibility, but sometimes there is the need for screen elements such as the login and signup forms.
They are having a dark color scheme but this can be quickly changed because of the full access to PSD files.
Route Kit is divided into seven categories such as, online shopping, social media, menu items, login forms, signup, travelling, and walkthrough forms to make the on-boarding process more flexible. These all elements are based on vector design and will scale infinitely.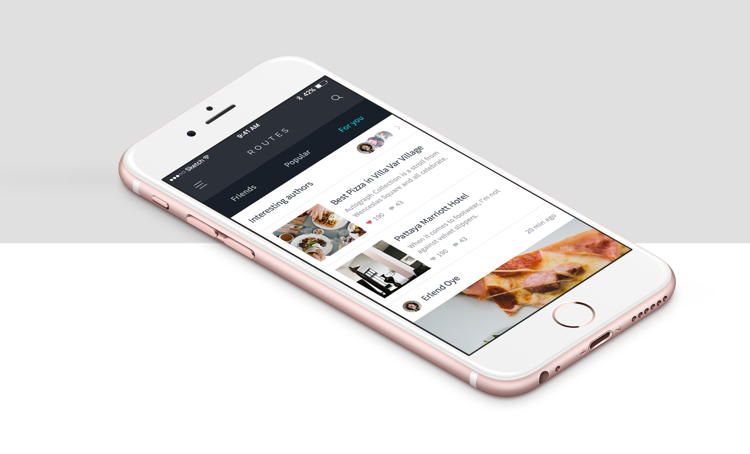 The package includes more than one hundred unique high-quality screens that are divided into seven categories. Additionally, the color scheme is modern and minimal with the emphasis put towards brands that want to sell online or promote things like hotel rooms, where a collection of reviews are essential.
Travelling businesses are growing up as travelling is becoming more interesting and accessible to the large population. Day-by-day, more and more apps are launching to help travelers in finding good deals and for selecting proper travel plans.
With this mobile UI kit, you can launch your personal travel management application for iOS that will allow you on focusing user flights, bus and train tickets and holiday information.
The spool is a UI kit having social UI elements added to it. They consider a login screen, a music playlist screen, site searching screen, a dialogue screen for user messaging and a user profile screen and yes, a menu. What is the purpose of this kit? – the purpose of the kit is to help ease the process of prototyping apps for iOS.
Closure
This post is a simple suggestion, for any app designer or mobile app developer as the path of success isn't possible without knowing these two terms : UI/UX. Learning the best UI and UX practices is one of the unavoidable parts of any mobile app success and it is a one of the focal point for any new designer.
On the same note, don't forget to check out 12 Design Elements for Mobile Developers (a 2 series post).
This content is full of mobile UI kits, you can choose any of them as mentioned above, it is not a necessity to stick to a single UI kit. You can try the one you want as they are free. Enjoy the flexibility!