Start your projects with these Free, Stunning UI Kits!
In the last couple of years, I've been working on web apps more and more – and one thing that I've learnt is that a good web app needs a good UI. A good user interface ensures that people are able to use your app with ease, and that they can accomplish what they need quickly and efficiently. The reverse is also true, of course – a bad UI results in frustration and, more often than not, your app being abandoned.
While a lot of the success of the interface comes down to where elements are placed, part of it is also based on the overall appearance. Nicely designed buttons, dropdown menus, input fields and checkboxes lend an air of professionalism, and help to add a stylish touch to the entire design. Of course, it's also incredibly time-consuming to create all of these fiddly little details.
Luckily for us, there are many free UI kits available for use, created by a whole range of talented designers. This post aims to bring a selection of some of the newest designs. Each one is free for use, but please do check the license to make sure it's suitable for what you're looking to build.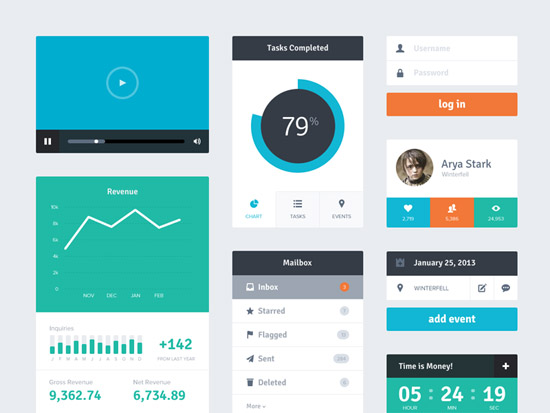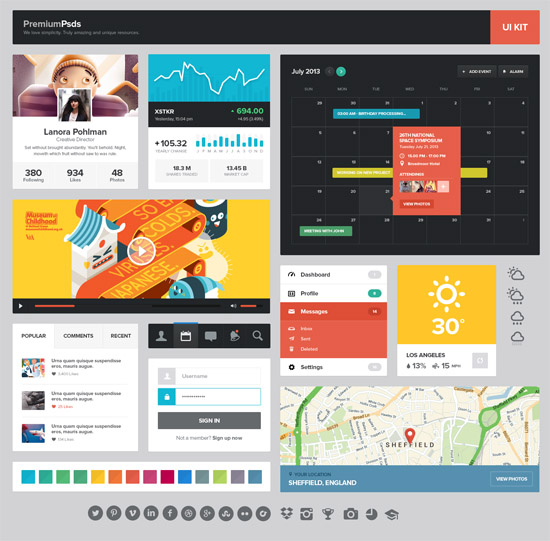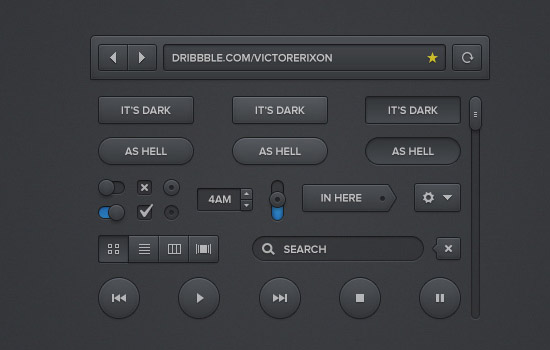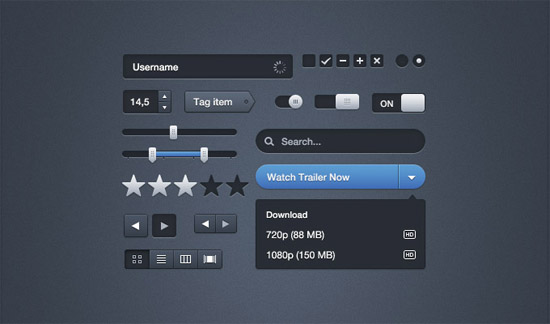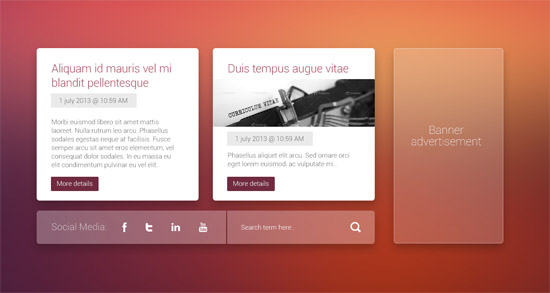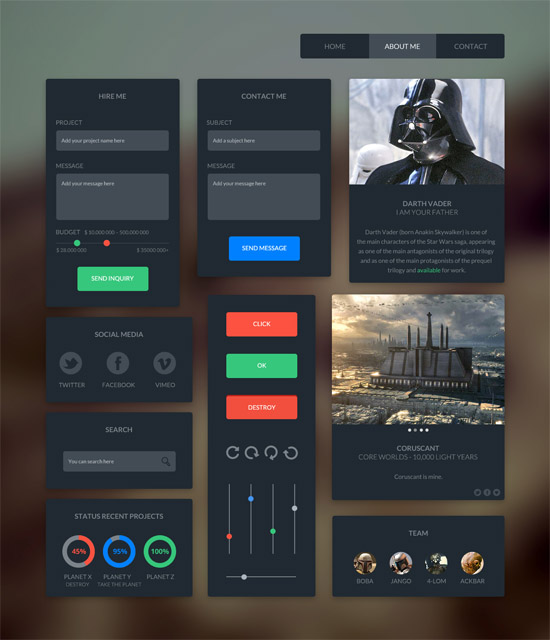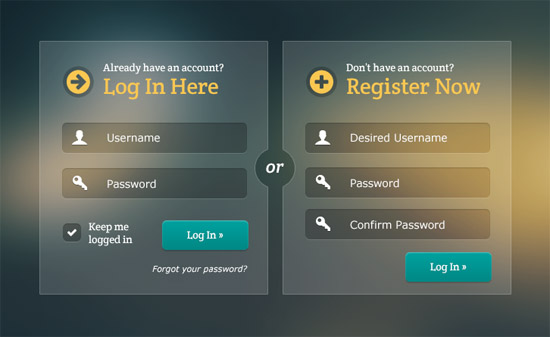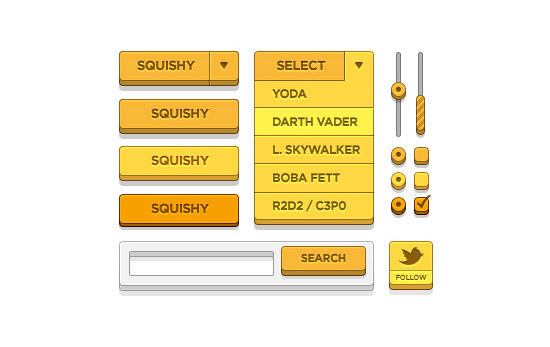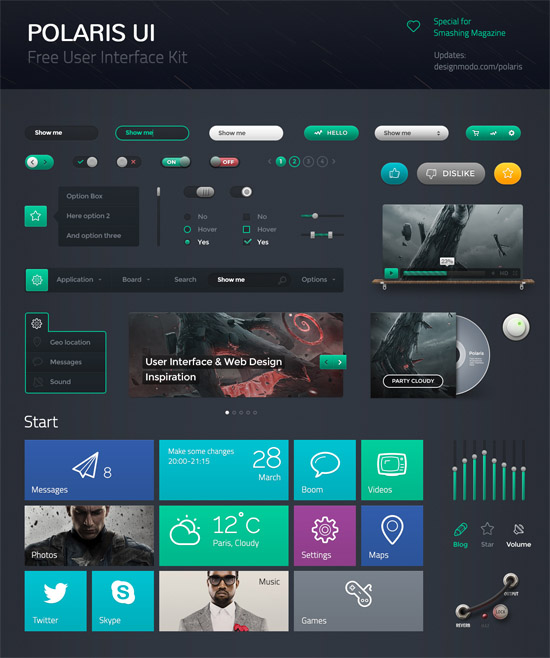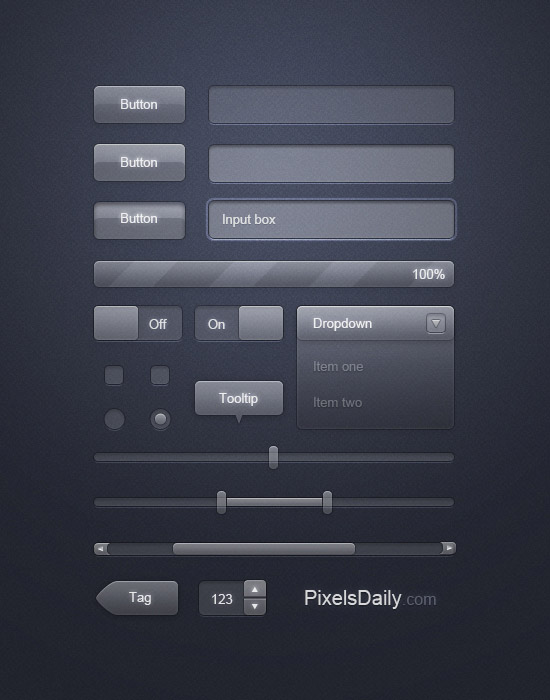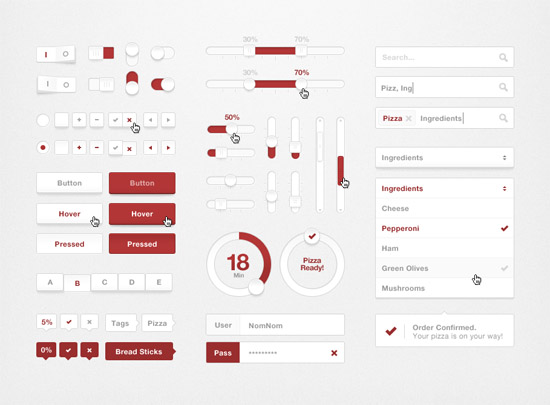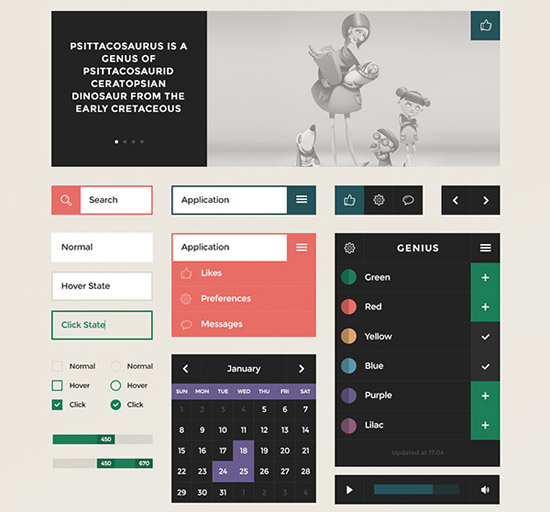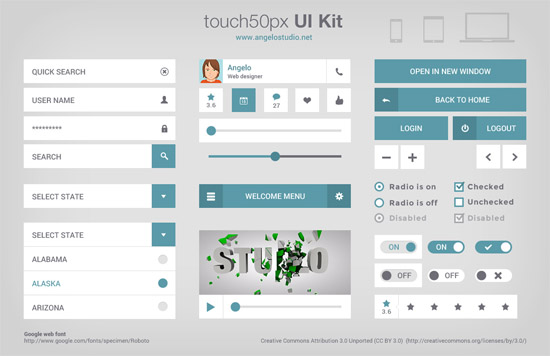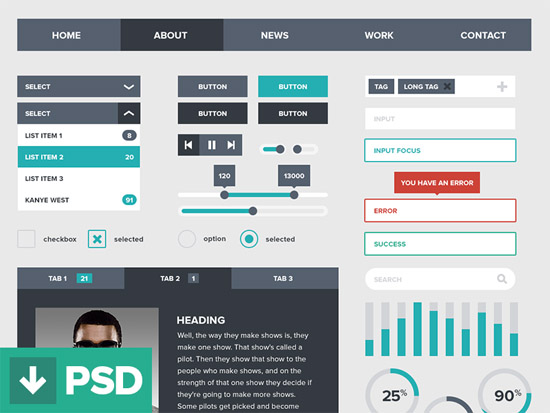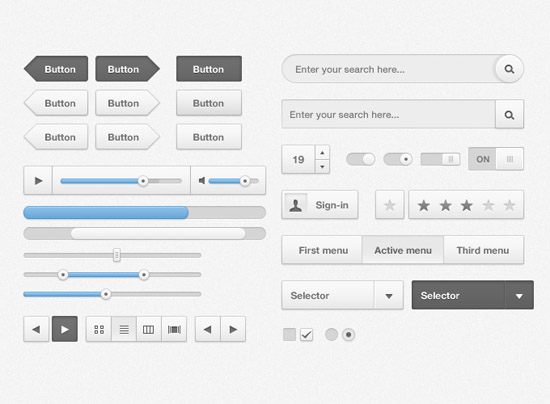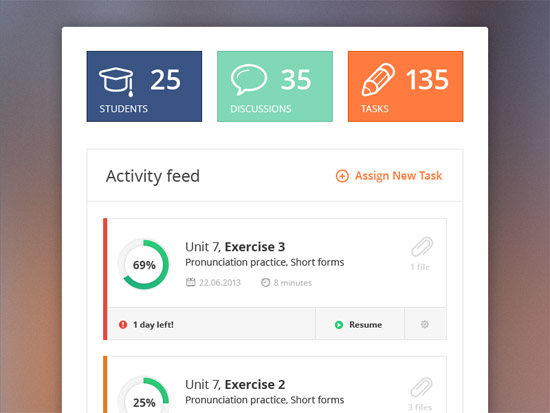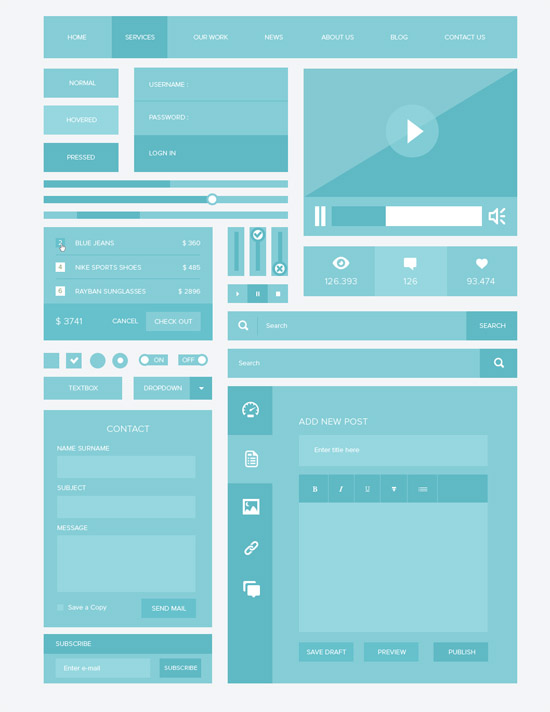 It's your turn
What do you think of our list? Have you discovered any creative, interesting or beautifully designed UI kits that you'd like to share? What are your thoughts on flat design? We'd love to hear about what you've come across in the comments.