The Pros and Cons of iPhone 5s
The Apple iPhone 5s is the upgraded version of the original iPhone 5 that comes with a lot of new features. While some are very innovative and useful, others are simply needless or not good enough. When you are planning to purchase a smartphone for over 600 bucks, you might want to try it yourself or scrutinize its features before making a decision.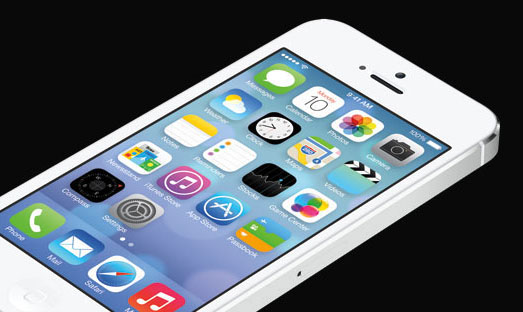 Since every mobile company releases a groundbreaking invention each year, it would not be wise to waste so much money just upgrading your smartphone as if all previous versions have been rendered obsolete. Some 'upgrades' are nothing but money spinners designed with sleek and fancy exteriors that are commercialized with a lot of flashy advertisements.
If you are considering buying an iPhone 5s, here is an overview of some of its pros and cons for an average smartphone user:
PROS
Fingerprint sensor
This feature, also called 'Touch ID', takes the form of a thin circle around the phone's home button. It is a convenient and secure way to unlock the phone using your finger as a key, removing the need to enter passwords. You can also authenticate purchases, making it more convenient to buy apps, movies, mp3 and books from the iTunes and App store. Fingerprints can be saved of multiple people of your choice, such as family members, so they may use your phone too, without them having to know your passcode.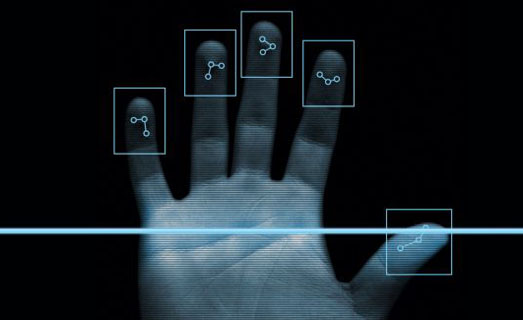 The Touch ID can read fingerprints regardless of the phone's orientation. Since it is quite a revolutionary method to unlock a phone that will be pretty hard to fool, it will deter thieves from nicking them. Phone thefts already make up around half of all crimes in major cities of the US.
Motion processor
By measuring motion data from the accelerometer, compass and gyroscope, the M7 coprocessor will give rise to a new generation of health and fitness apps. It makes the iPhone a lot smarter and can tell when you are walking, running, or even driving.
Also, it will know when and where you park and exit the car, helping you track it back if the need arises. In order to save battery, the M7 will stop auto-searching for Wi-Fi networks when you are driving, and if your phone is stationary for a while, such as when you are sleeping, it will reduce network pinging.
CONS
A7 chip
The new A7 chip, according to Apple, is the first 64-bit chip in a smartphone, which gives a CPU and graphics performance twice as fast as the A6 chip. This might be true, but it does not necessarily indicate that it can outclass the quad-core processors in Android phones in terms of speed.
Although it might be a lot faster than the previous iPhone, with the Touch ID, camera app and the M7 motion processor requiring a 64-bit chip, there will be little use otherwise of the A7 processor, and apps requiring this fast a processor might not appear for over a year.
Gold skin
Being one of the three coloring options for the iPhone 5s, other than silver and gray, the only apparent purpose of this feature is to let everyone know there is a new iPhone in the market. Apparently the awesome new color should be enough to convince all iPhone 5 owners to switch to the latest beaut out there.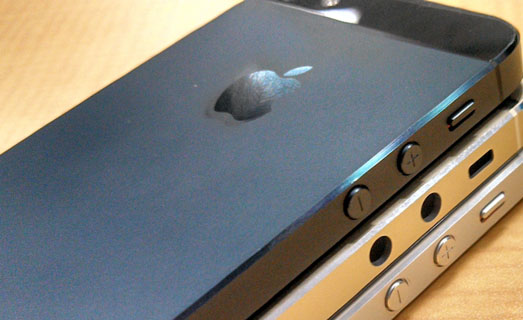 However, seeing that the more tech savvy users will not be moved by this ostentatious design and will go for the performance and other worthy features of this phone, the layman can easily fall for the looks and long to purchase it. In short, this seems to be just an effective marketing strategy.
iSight Camera
The iPhone 5s has a new 8 megapixel iSight camera with a large sensor and pixels to collect light, making it work better in dim lighting. According to Apple, it has a 33 percent increased light sensitivity than the original iPhone 5. It also comes with True Tone flash which uses a white and amber LED. The phone determines the right amount of white and amber light needed to capture a natural photo or video.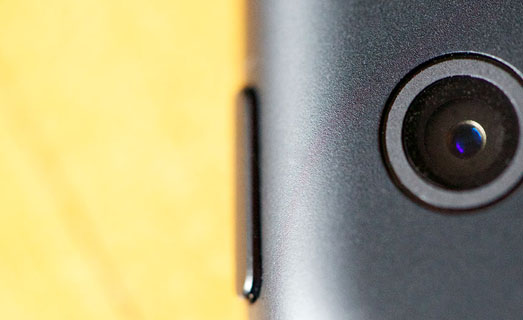 However, iPhone appears to be slow in catching up on camera technology. Nokia's Lumia 1020 has a 41 megapixel camera and works best in low-light conditions, while Samsung Galaxy S4, Sony Xperia and HTC One also have quite impressive camera features. The iSight camera does have a burst mode for capturing shots faster, which is not going to be of much use to most people.
iOS 7
The iOS 7 is quite advanced and much better than its predecessor. It gives easy access to key settings, e.g. swiping up from the bottom of the screen allows you to control Wi-Fi, Bluetooth, Airplane Mode and screen brightness, and there is also quick access to tools like calculator, clock, flashlight and camera.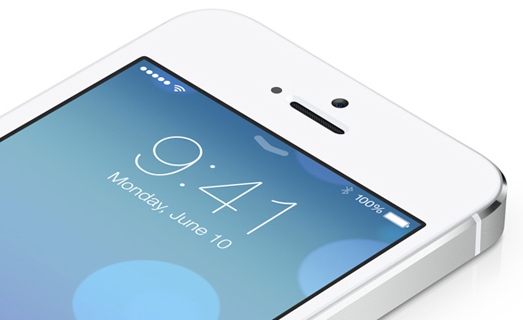 But since iPhone 4 can also be upgraded to iOS7, it does not exclusively count as an advancement in the iPhone 5s. Most of its features, such as better multitasking, control center menu and folder support have been in Android devices for years, which makes Apple lag behind there.
Conclusion
Considering all this, one can conclude that while there should be some additional praiseworthy features in a smartphone as costly as an iPhone 5s, you may rest assured that enhancements are being made in Apple devices with each release. Keeping in mind that there is no difference in the screen size, and that the slightly newer software and hardware upgrades do not seem to justify another costly purchase, an iPhone 5 user would have little need to switch to 5s.
However, a new Apple fan might want to buy it because of its slightly cooler features. The fingerprint sensor is definitely a convenience that could be taken up by other phone models. The gold coloring, on the other hand, would be great to make a show of your phone in your workplace or in front of your friends, if for nothing other than a few laughs.