>
>

Social Media Marketing Tools for Managing your Accounts on the Go
Social Media Marketing Tools for Managing your Accounts on the Go
When you have to manage multiple social media accounts – or even just one really busy account! – you need to constantly check your mentions and comments, publish new content, and make sure everything is running smoothly. But, you can't always be at your desktop computer and you need a way to be able to check your mentions and respond even when you're on the train, in your car, or just out and about.
In this blog post, I'm going to share some of the best social media marketing tools with phone apps for managing your accounts on the go.
Agorapulse: for managing your mentions and comments
App available on: iOS and Android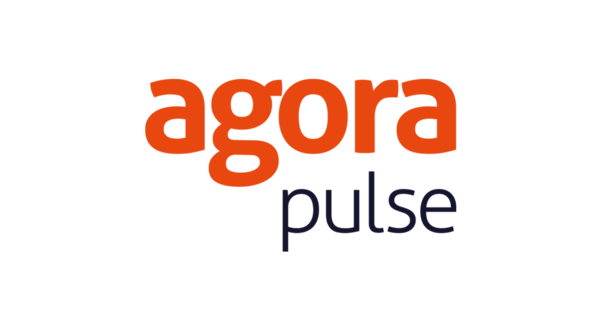 Agorapulse is a well-known social media management tool that works with Facebook, Twitter, Instagram, YouTube, LinkedIn, and Google+.
As a desktop tool, you can use it to track your mentions and comments as well as respond to them and engage people, monitor keywords and users, schedule and queue your updates (+ post directly to Instagram!), collaborate with your team, and check your analytics and create detailed and customizable reports.
The phone and tablet app is built to support the desktop tool and allow you to easily manage all of your mentions and comments on the go.
Each account has its own social inbox where you can see all of these messages and quickly go through them to review them or respond, as well as to assign them to another team mate to respond to.
Plus, if you work with a team, you'll have a separate tab where you can quickly check if someone flagged any content that needs your attention and a separate tab for any content that was assigned to you.
Hootsuite
App available on: iOS and Android

Hootsuite is another popular social media management tool that really needs no introduction. You can use it to manage accounts on all major social networks as well as to monitor users and keywords, engage with users, and schedule updates.
As for the Hootsuite phone and tablet app, you can use it to share and schedule posts for your Twitter, Facebook, Instagram, and LinkedIn accounts.
Apart from that, you can also check your mentions and shares, as well as make searches across Twitter and Instagram.
In terms of publishing and scheduling updates, the Hootsuite app allows you to schedule updates or any time or date, as well as to auto-schedule updates to spread out your messages throughout multiple days without having to schedule each one in turn.
Buffer
App available on: iOS and Android

If you're looking for a tool to allows you to quickly schedule updates on your phone across multiple social networks, Buffer is a great solution. The Buffer desktop app is a big favourite for many users and the phone app definitely doesn't disappoint.
Buffer has 2 main features: posting and scheduling and performance tracking.
In terms of posting, you can use the app to publish and schedule updates on multiple social networks: Facebook, Twitter, LinkedIn, Instagram, Pinterest, and Google+ (including direct scheduling on Instagram for business accounts). Plus, you don't have to schedule each update individually – you can automate your scheduling so the posts get published anyway; but, if you prefer, you can also customize the publishing times to your liking.
And if you get any good ideas for new content while you're out and about, you can easily draft your updates to review later and publish or schedule.
Apart from scheduling features, you'll also be able to check your analytics for each post in order to track their performance in terms of impressions, clicks, retweets and shares, likes, and other relevant metrics.
DrumUp
App available on: iOS and Android
DrumUp is a social media management tool with a focus on content curation, helping you find quality content to share on your social profiles.
The app works with Twitter, Facebook, and LinkedIn and allows you to manage your content across all of your accounts, as well as the schedule posts, automate posting, and repeat-schedule posts numerous times.
However, it's the content curation aspect that's most interesting about this tool. The app gives you recommendations of fresh quality content every day so you can easily go through them every morning and schedule them throughout the day to keep audiences interested and engaged. Plus, you can also set up RSS feeds of your favourite publications to easily curate more quality content that will resonate with your audience.
If you find any amazing content that you want to reuse, you can save it the content library (in categories, to make things easier) and review them later to re-schedule them quickly and efficiently.
More types of useful social media apps:
We've covered social media management and now, here are some other useful apps that can help enhance your social media presence:
Canva
App available on: iOS and Android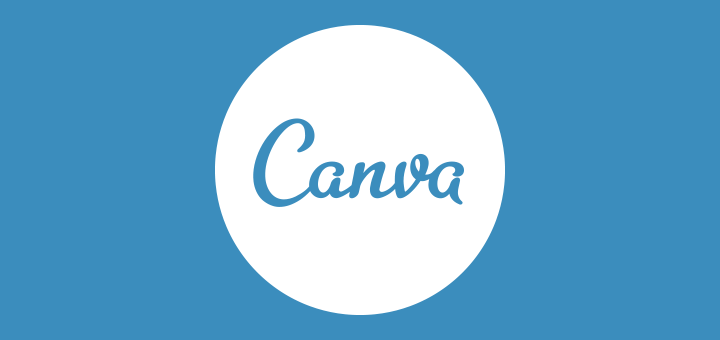 Visuals are incredibly important on social media and can help you generate more engagement on your profiles. And that's where Canva comes in – this very easy to use photo editor and creator can help you create beautiful visuals that are optimised for social media. And you definitely don't need any design experience to create something compelling.
There are hundreds of templates available for all kinds of visuals, and you can easily browse through templates built for each social network – like Instagram, Facebook (including Facebook cover photos), and Twitter. You can then customize the template you've chosen, find images to add to your visual, add text and change fonts, and add all kinds of other filters and elements to your images.
Clips
Available on: iOS devices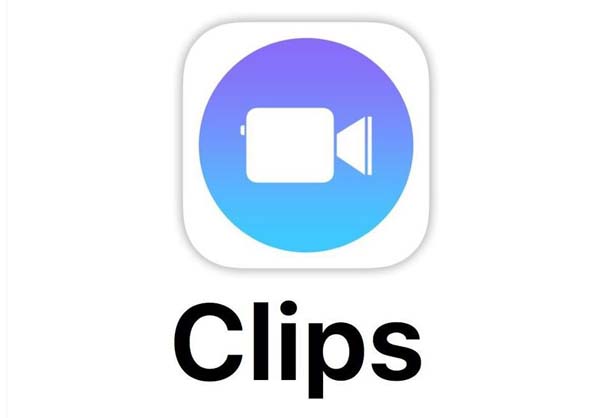 Another type of visual that gets a lot of success on social media is video. Clips, a video app from Apple, can help you create highly engaging social media videos, either by capturing a new video or using an older video clip.
Once you've got your video, you can start editing and customizing it. For example, you can add animated captions just by talking – if you speak while recording the video, it will automatically add text on screen and synced with your voice. This is perfect for social media, where a large amount of people watch videos with the sound off.
Beyond that, you can also edit the video with all kinds of fun elements; for example, you can make your video look like a comic book, add animated stickers or emojis, add music that automatically adjusts to the length of your video, and add full-screen animated background posters.
And, if you have an iPhone X, there are even more features like adding people  (or yourself) in all kinds of animated landscapes and artistic backgrounds (or even jump on the Millennium Falcon).
Conclusion
What social media marketing apps do you use on your phone and/or tablet? Social media marketing requires constant attention, whether it's because you need to stay on top of all your mentions or because you need to post something new. A good combo of desktop and phone apps and tools can help you save time managing your social media, while also allowing you to improve your results.
Before you go, you might want to check out 9 Essentials Tips on Social Media Marketing.