Project Management Best Practices for Creative Freelancers
Efficient project management is one of the biggest challenges of freelance work. Juggling multiple creative endeavors without falling behind requires management practices that not only facilitate timely completion but also guarantee that you get paid what your efforts are worth. Successful freelancers adhere to best practices that keep them on track through each project from start to finish.
Take note of these best practices when taking freelance work:
Take Clear, Concise Notes
The first time you talk to a client, write down everything you need to know about their vision for the project. Ask questions to clarify their wants and needs. Get as many details as possible so that you don't have to keep calling or emailing them for more information during the job. Notes help you visualize how much work will be involved so that you can develop a realistic plan for completion.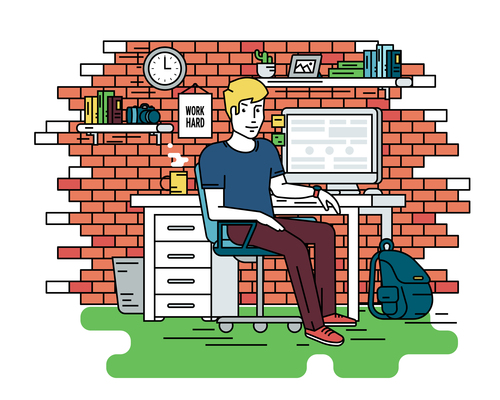 In scoping the project you'll also want to make sure you have input from all the stakeholders, including marketing and technical teams.
Choose Your Method
There are two common approaches to creative job management:
"Waterfall" involves completing each step of a project in sequential order and creates a concrete visual timeline.
"Agile" breaks projects up into chunks that are managed one at a time. This provides more flexibility and results in a basic framework that can then be fleshed out in more detail.
Consider the amounts and types of work involved in your current projects to determine the best approach for each one.
Construct Clear Workflows
All projects involve an obvious progression from one step to another. After determining what method you're going to use, sit down and create a workflow that details each of these steps. A detailed workflow is like a blueprint for your project. You can keep going back and referring to it as you work to make sure that you're staying on track. Experiment with different ways of visualizing your workflow and figure out what makes the most sense to you. With the right model in place, you can see at a glance what's been done and what still needs to be completed. Your approach to workflow design will improve as you complete more creative jobs.
Create Templates
Clients often ask similar questions from job to job. Instead of writing a response from scratch every time, work up a set of templates with areas to plug in information relevant to each specific project. Store these templates together in one place so that you can pull up what you need, fill it out and send it to clients at moment's notice.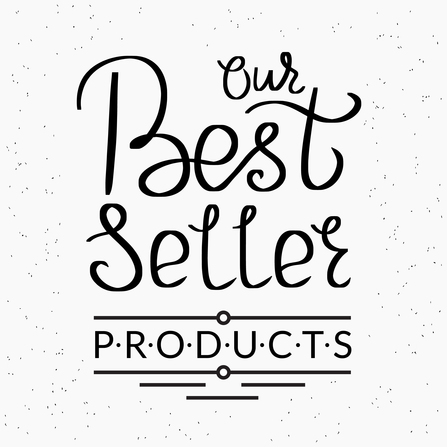 The less time you spend on correspondence, the more energy you can put in doing actual work. In time, the work itself will begin to present patterns that you can use to create templates for workflows and other common tasks to increase efficiency even more.
Time Everything You Work On
Accurate time tracking is the only way to ensure that you get paid for every minute that you spend working on a project. Since time literally is money in the freelancing world, you can't afford to let even a small chunk of your day slip through the cracks without compensation. Tracking also allows you to work out how long different project phases take on average, making it easier to manage your time during future projects.
You might be interested in "Where to begin as a Freelance Writer".
Have a Concrete Billing Procedure
Every project needs a budget that covers both time spent and resources used. Refer to your initial notes and workflow plan to draw up an estimate for the client. Deliver this with clear expectations about the timeline for payment. Asking for a down payment of a certain percentage of the total price helps avoid problems with clients leaving you in the lurch halfway through a project. Define a concrete window of time in which you expect to receive the remainder of the payment. Send invoices with set due dates based on this schedule and follow up as necessary.
Keep Track of Contacts
There's nothing more embarrassing than thinking you answered an email only to have a client call you a week later, demanding to know why you haven't been in contact. Avoid this problem by creating a system that tracks who you've talked to or emailed, when you corresponded and what the communication was about. This prevents mishaps with unanswered emails and duplicated invoices, and it keeps you in good standing with all of your clients.
Use Apps to Your Advantage
Apps make following project management best practices much easier by giving you tools to track, time, visualize and integrate every part of the work process. You'll likely have to try a few different solutions before finding the right combination for your work style. Apps such as Dropbox are designed to keep all your files in one place. Trello, WorkflowMax and other project-oriented apps provide a platform that makes it easy to track where you are in each job and store relevant information for every step. You'll also need an app to take care of invoicing and billing. Look for apps with functions that can be integrated for greater efficiency.
On the same note, see this article about management tools for web designers.
Applying these practices to your daily freelance work helps you stay on target with every project and ensures that you deliver what clients want within the promised timeframe. When you establish a set structure that you can rely on, it's easier to stay focused and concentrate on turning out your best work. Over time, you'll develop a reputation for being reliable that will expand the opportunities available through your freelancing business.