3 Client Management Tools for Freelance Web Designers
So you've decided you want to be a freelance web designer. No matter if you're just a college web design student trying to make some extra cash while in school or you've decided freelancing is the professional route you want to take for the long haul, freelancing can be a difficult gig. It takes a lot of work to build up your client list and ultimately your reputation in order to earn a steady paycheck.
While perfecting and establishing your brand is typically something that is completed over time, at the very least you can help "manage" your brand and client list by using various management tools available online. To help get your more organized, consider using any one of the three tools listed below.
Basecamp
This project-management tool is one of the more popular cloud (and cost effective) tools on the market. It's perfect for just about anyone, including freelancers and huge corporations. At just $20 a month, Basecamp allows freelance web designers to not only upload sample work so that its archived, but they can also create daily to-dos, create calendar's so that deadlines are met, send email, and store client information.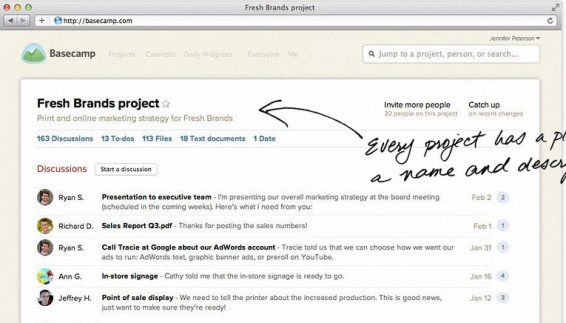 Users also have the ability to temporarily share files with clients, so if a client is demanding to know your progress, it's easy to show him or her on Basecamp. Basecamp offers a 45 day free trial.
Big Contacts
Similar to Basecamp is Big Contacts. Like the name suggests, it helps freelance web designers organize their "contacts" i.e. client lists. Users are also able to keep track of email correspondences, phone calls, meetings and other to-do tasks as well as write notes and upload/share various files and photos.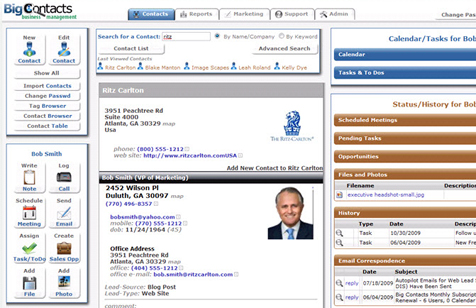 It's a really great organizational tool that can help boost productivity and just screams professionalism. If you will be the only one accessing the information, Big Contacts only charges $19 a month.
Zoho
Last but not least is Zoho. This is essentially a remote word processor. What is does is allow users to write and store documents on its server—1GB of free data storage is offered initially. It's great for when formulating a permanent client list: you can add your clients' telephone numbers, history, and attach a link to previous work you've completed for your client.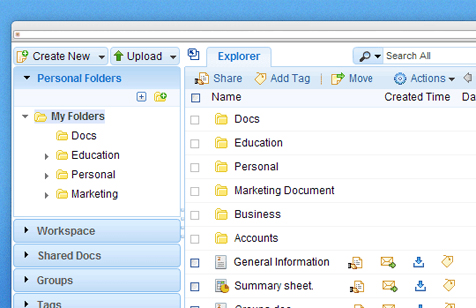 While it may be easy to save this sort of information on your computer at home, accidents do happen and you don't ever want to risk losing such precious information. Thus Zoho can really come in handy one day.
Conclusion
Aside from having the right design skill level, a good freelance web designer will also have a level of organization. That said, the services above should help your freelance business flourish.