What Online Business Should Keep in Mind During the Holiday Season
The busiest shopping season of the year is now in full swing, and every day the holidays grow closer and closer. In 2016 alone, the total sales for November and December skyrocketed eight times faster online than conventional brick-and-mortar sales. That trend is sure to continue this year, and for many years to follow.
That's because consumers are happier than ever to shop online, without ever having to leave the comfort of their homes. Plus, modern technology has made it so much more convenient to do so. Last year, more shoppers relied on their mobile devices to make purchases than ever before. That also explains why mobile internet traffic surpassed that of desktop.
Despite this news for online business, it doesn't indicate sales or success will come easy. You still have to give your audience a reason to buy your products and services and flock to your online portal(s). Here are eight ways to do that over the coming season.
Realize Consumers Want a Bargain
Although long past, Black Friday and Cyber Monday are exceptional retail and online holidays for brands. They allow sweeping discounts for consumers and above average sales across the board for business, just because everyone is expecting to cash in on the holiday itself.
You might be interested in "Keep Business Cost low with Renewable Energy".
Black Friday is one of the busiest shopping days of the year, which is why retailers have stretched it out for a full week or longer. However, this slightly contained event is popular because consumers want a bargain.
Most folks are already buying goods for the holiday to give away as presents, or to treat themselves. That's why so many online shoppers tend to purchase more items at lower costs during the holiday season. According to Adobe Digital Insights, four out of five product categories had lower revenue growth than unit growth. This indicates consumers are purchasing a higher quantity of less expensive items online, while the brand itself is seeing sales growth.
What does this mean for you? Give your customers what they want by offering exclusive deals, discounts and promotions throughout the entire holiday season. Keep them coming back to your site and storefront to check up on what you have to offer.
Optimize Mobile Experience(s)
About 54% of all visits to shopping sites and e-tailers will come from smartphone and tablet users. Mobile shopping will net 34% of the total online purchase revenue, up from just 30% last year — that amounts to an estimated $107.4 billion in online holiday spending.
If you want some of that ridiculous chunk of revenue, keep your mobile experience as optimized as possible. This includes making sure you favor cellular design techniques and elements, such as visuals, content, and navigation.
A/B testing is a fantastic way to discern audience sentiment about a particular site design, but you can also pay attention to browsing habits of your customers. If you notice bounce rates are unusually high on mobile, something is off regarding the UX, and it's time to nail down why — sooner rather than later.
Tap Into Nostalgia
You may or may not have noticed many brands are focused on nostalgic products and content revision. In retail, there are a ton of products and services making a comeback after a decades-long hiatus. Super Nintendo Classic is a fitting example of this, but so is Teddy Ruxpin, Nerf guns, Rainbow Brite, Tamagotchi and many more.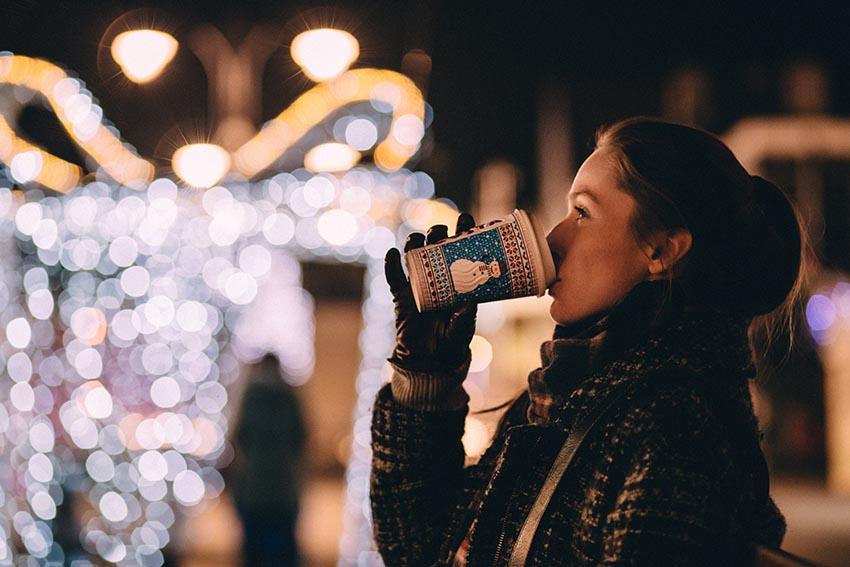 The sheer nostalgia surrounding retro items garners viral status on social media. Many of these products are currently trending on networks like Twitter and Facebook.
It's not just about retro-themed gear, however. Nintendo's Super Mario Odyssey, a new game releasing for the Nintendo Switch, their latest game console, is a homage to the first few releases of the original Super Mario Bros games in the '80s. While the game itself is a fresh take, it relies on nostalgia to garner buzz.
Reward Loyal Customers
Around 67% of consumers will modify purchase amounts to maximize loyalty rewards points earned from a purchase. Furthermore, that same percentage of consumers will change brands to maximize points gained, too.
Plus, 82.4% of consumers said they're more likely to shop at stores that offer some kind of loyalty rewards program back in 2014.
Even if you establish a temporary program to reward your customers during the busy holiday season, it's better than nothing. When you develop a system that gives back to your customers, they'll continue shopping to rack up those rewards.
Personalize the Customer Experience
There's a reason Amazon and Wal-Mart use analytics tools to deliver targeted and recommended items to customers. About 75% of consumers are more likely to invest in a retailer that recognize them by name or suggests content based on past purchases or browsing history.
Use any means necessary to gather this data and put it to work. Show your customers in some small way that you care about them by delivering personalized experiences. At the very least, it will boost engagement, increasing the chance that they'll buy from you in the future.
Packaging, for example, is an important step for online businesses that can help improve the personalization and customer experience stages. Custom printed boxes and premium packaging are a great way to boost attention and customer satisfaction even after an item or product has shipped.
Improve Customer Service and Support Bandwidth
The holidays can be an exciting time, but it can also be frustrating — especially when you run into problems while shopping. The worst part about this experience is when you can't quickly get in touch with a brand or support team to report your problem and seek help. This helps prove the idea that the most critical factor for improving customer loyalty, is reducing the amount of effort they need to put in.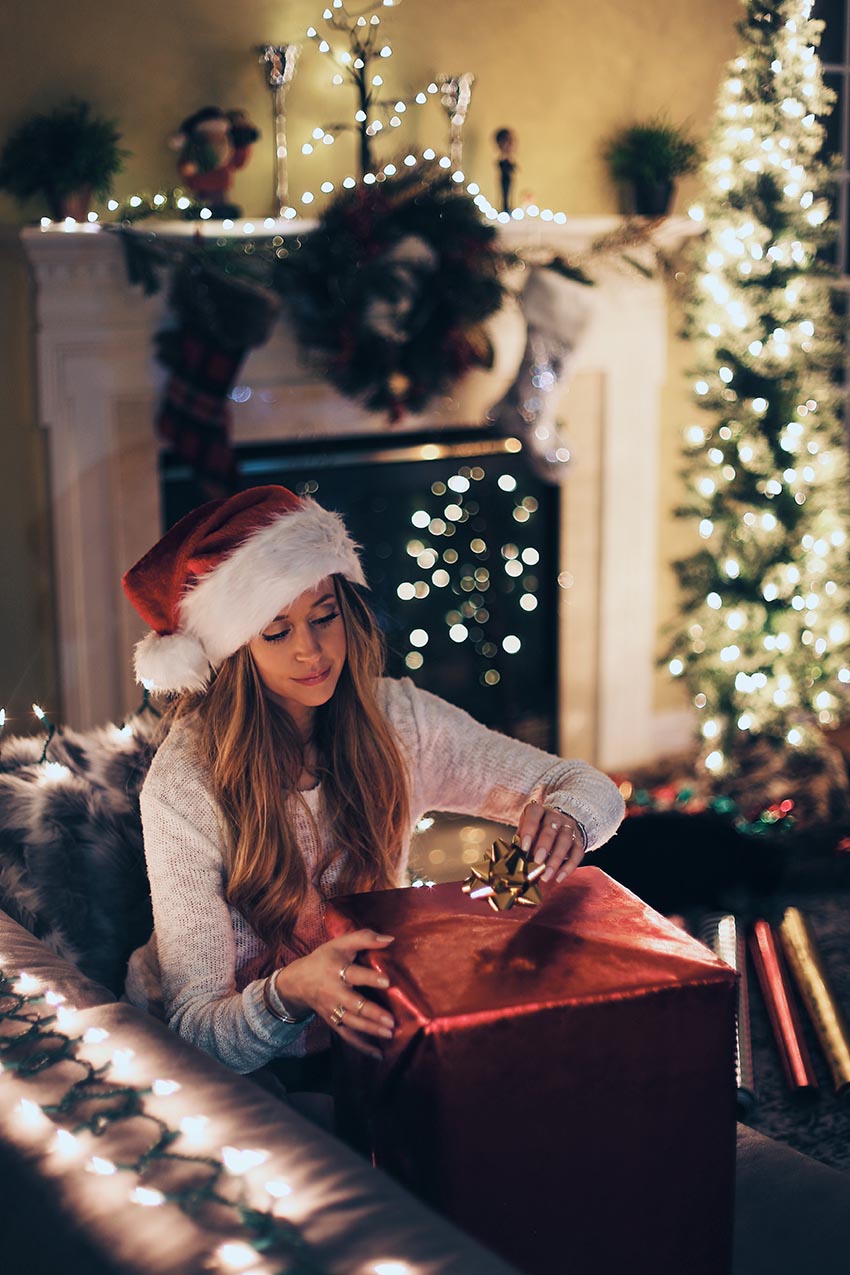 Also, 77% of people claim a company who values their time is crucial to providing satisfactory service. Take measures to increase the bandwidth of your customer service team for the season. If that means bringing on extra help, it's advisable to do it.
Don't Forget About Social
Social media is so influential these days — how could you forget about it? Sadly, it happens more often than all of us would like to admit. That's more than unfortunate — it's damaging. Approximately 81% of online consumers in the U.S. see their purchase decisions influenced by friends' and follower social media posts. It stands to reason — they're also affected by the content you and your social teams share.
Don't forget about social, no matter how busy you are. Launch contests and polls, giveaways, promotions and more to keep your social communities active and engaged.
Omni-Channel Improves Reliability
One of the most common forms of omni-channel experience is the option to buy or order a product online and then pick it up at a local store. This is an excellent alternative for those products or items you can't offer free shipping for. The customer gets an option to ship it to a nearby store at no additional cost, and it takes just a few extra minutes to pick it up.
Similar omni-channel experiences are what customers are looking for most in today's market. If it's possible, honor online coupons in-store, too. If you're an online-only business, consider working with partners to make omni-channel experiences a possibility.