>
>

7 Good Sources for Free Stock Images for your Blog
7 Good Sources for Free Stock Images for your Blog
Looking to spice up your blog posts? Well, adding images can be a great way to add some flavor on textual content and keep your readers coming back for more. Even scientist concur that images tend to evoke emotions meaning that you are bound to convert more if you have high quality images in your blog posts. The problem though is where do you source for images without risking getting tangled in any image copyright issues? To answer this, we have compiled a list of top places you can go to when in need of free high quality images. Take some notes!
Burst
Burst is a new but great place to find high quality free stock images by simply filtering through thousands of images in the database. This is actually a platform that is tailored for specific types of small brand who are looking for high quality images and the beauty is that the images here are licensed under the Creative Commons License.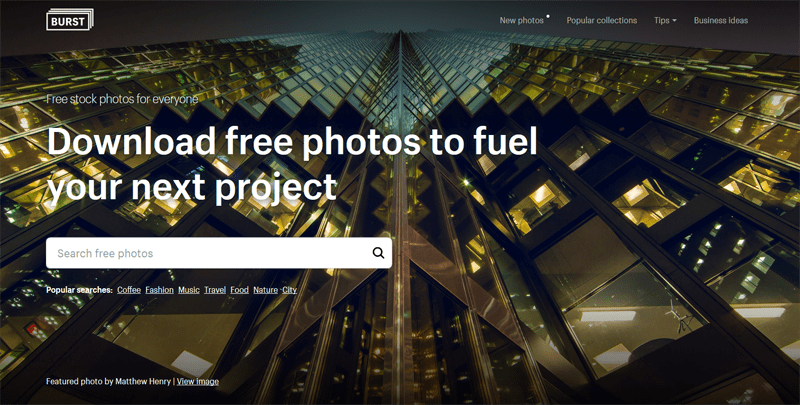 Under this license, you can use and edit the stock images with no attribution whatsoever.
PixaBay
Pixabay is not a new name around. It is a stock platform with nearly half a million free stock images, most of which are free and others paid for. The number of images in the database means that you are likely to get the image you are looking for in an authentic fashion. You just have to filter and find the free stock image you like.
UnSplash
UnSplash is the home of some top draw artsy images that could prove a perfect fit for most types of blogs and other projects like social media marketing or print marketing. You can simply dig into the collection to find the stock images you are looking for. Moreover, you can hit the subscribe and get alerts whenever your favorite types of images are added to the collection.
Flickr
Flickr is another big name on the list and it's not by a fluke. It has been a source of free stock images to many for quite a while now, a feat that doesn't seem to be fading anytime soon.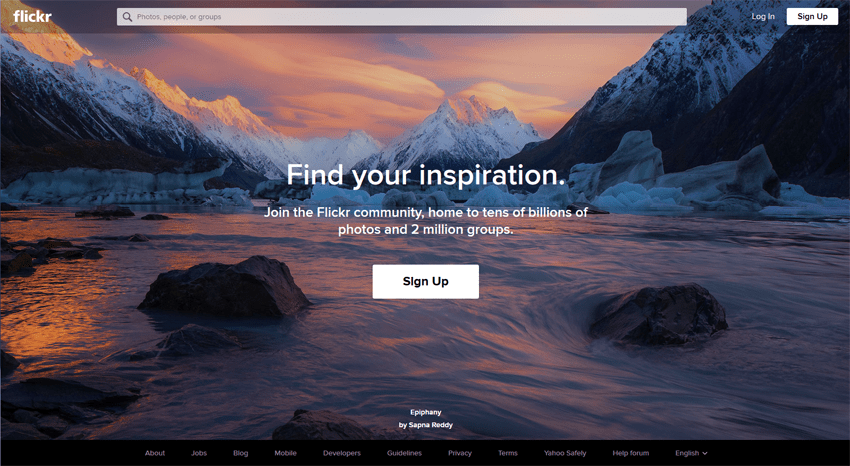 The key to using this platform is to ensure that you find the images under the Creative Commons license keeping in mind that there are a number of different license categories. The stock images in the Free Use Section contain the images that are free to use anywhere.
Stokpic
This is a free stock image collection out of Photographer Ed Gregory's collection.  In fact, he usually adds free stock images to the collection every fortnight thus you can rest assured that you will get some a few hundred of professional grade images from this platform.
You might also want to read "Photography in Web Design".
Negative Space
This is yet another platform that is giving out free stock images every week in a wide array niches. The real cool part with this platform is the fact that you can swiftly and accurately sieve through the images in the database-they have been classified on the basis of category, copy space position, and color.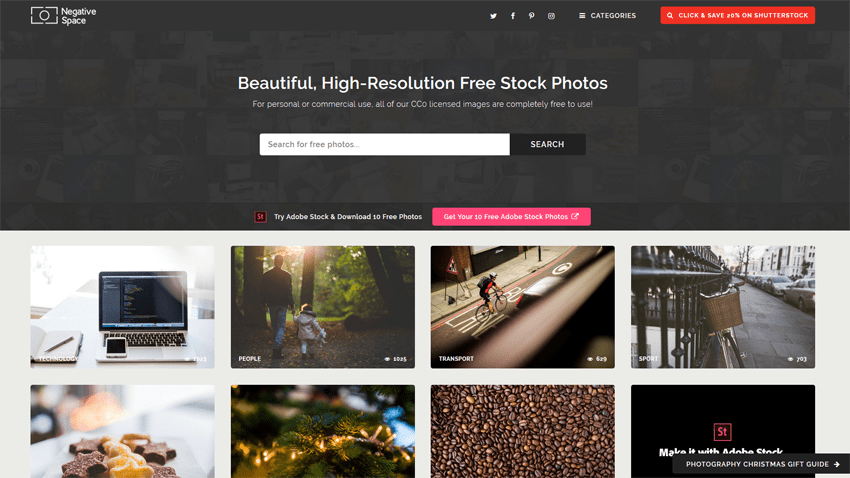 So, it shouldn't be hard delving into Negative Space and picking up a free stock image for your project
PicJumbo
PicJumbo may have a small database of free stock images but they are certainly top quality. They also come in a variety of niches that should cover common digital projects and offline purposes as well. The photographer, Vicktor is the man behind this beautiful image collection and he also has a paid package option for small businesses in store.
Let's Wrap Up
Finding the right free stock images can be easier said but it shouldn't if you know where and how to source them. That said, you should make a point of looking into the licensing of your images to ensure that you are allowed to use the images wherever you fancy.