>
>

The Key to Organic Growth in 2017
The Key to Organic Growth in 2017
When it comes to digital marketing there is a variety of practices used, all with the intention of manufacturing an organic growth. How do you create something that is natural?
That is the question that SEO professionals ask themselves every day. There are tried and tested methods used that work better for some businesses than other, while some professionals use what is known as 'black hat SEO', which is considered to be risky.
Google
Google prefers to rank websites with an organic growth, or at least what appears to be as organic as possible, over websites with poor SEO. For example, websites that obtain backlinks naturally will be pushed up the rankings while websites that gain links in bulk face the risk of being penalised by Google.
The search engine regularly releases warnings to bloggers about accepted sponsored posts for the sake of a backlink. Google has been clamping down on this practice when the post is not relevant to the hosting website and its audience. This usually includes hidden links and large amounts of keywords (spam).
Growing Organically
Although no digital marketing strategy works for every single website, webmasters will do well to follow Google guidelines, especially if they are not experienced in terms of SEO. Marketers should take into consideration the market in which the website is competing in.
Highly competitive markets with broad search terms will be dominated by large global brands that have a never ending budget for SEO. A niche market, with precise keywords, will produce an audience that is searching for exactly what they want or need, increasing the chances of conversion.
James, Online Marketing Ambassador at Freeparking Domain Names asks "wouldn't you rather rank on the first page for a geo-targeted search term with a few thousand searches per day than rank on the fifth page for a broad search term with millions of searches per day?"
Tagging
Making use of title and Meta tags is an absolute must. This is one of the most basic SEO practices used in digital marketing but is one that is all too often overlooked by many websites – especially by in-house teams.
With the correct use of title tags, your HTML is telling Google what the page is about and, with the help of a creative copywriter, can evoke emotion when appearing in search results. Once the title has captured the reader's interest, a Meta description will provide a brief overview of the page or article. Try and incorporate keywords that you want the website or page to rank for, but make it natural and easy to read.
Content
Regular content is good, high-quality content is great. Mix them together and you have the basis of a solid digital marketing strategy. Websites that incorporate a blog that is regularly updated produce new pages that are indexed by Google. On top of this, quality content that is relevant to your audience increases the chances of acquiring natural backlinks from authoritative websites.
However, it is not just text that can be considered as SEO-friendly content, as images, and videos also more than play their part. Going back to the use of tags, an image description (or ALT tag) provides room for webmasters to accompany a graphic with a keyword that Google will index and include in their search.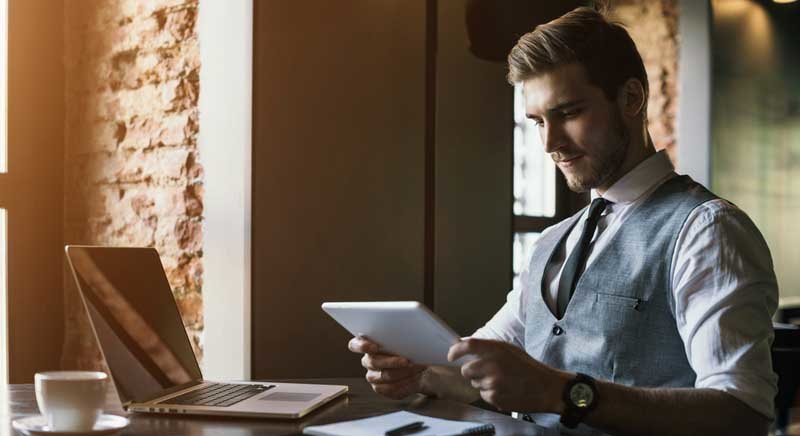 Breaking up pages of text with rich media such as images and videos also helps to improve the user experience, which is another key factor in improving your search rankings. Although creating high-quality content will not take your website to where you want it to be on its own, it does provide a solid platform from which to work on.
Contributing
A lot has been made out of the use of guest posts, but contributing does not necessarily mean writing dozens of guest posts every month. By interacting with your audience, either in the comments or on social media – as well as posting relevant content on other websites – this helps to grow your website's authority.
While there are many 'quick fixes' when it comes to SEO, organic growth is the most sensible and safest of methods – if not the slowest – for your digital marketing campaign.
You might also be interested in fixing your Keyword Strategy.