Sponsored
How a Working Capital Loan Works for Your Business?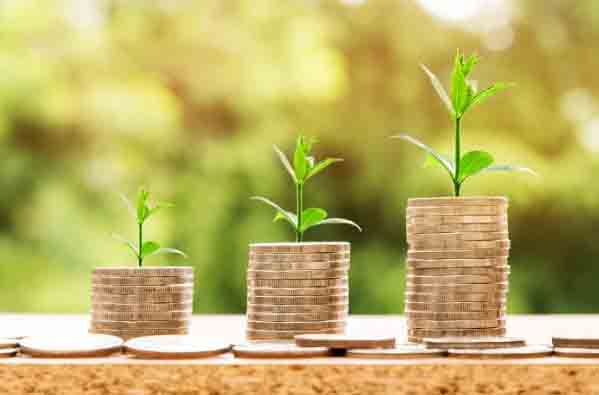 Money is the most basic requirement of operating any business. This becomes more obvious especially when a business plans to expand.
In such situations, a working capital loan always comes in handy. However, a working capital loan also works best when you experience seasonal troughs in your cash flows.
With this loan, you can fulfil urgent money requirements easily, without any hassle.
Working Capital Loan Defined

A working capital loan is simply defined as borrowing from a scheduled bank, financial institution, or any lender, for the purpose of running daily operations of the business.
If we put it in simple word, a working capital loan provides you capital which allows you to continue working. Working capital loans are usually obtained in the form of cash.
How does a Working Capital Loan work for Your Business?

Unlike a conventional loan, it is usually obtained in the form of fixed amount of cash for the purpose of purchasing a particular item. It could be a vehicle, or equipment etc.
Moreover, it is secured against an asset. For example, you may take a vehicle loan from a bank, but the collateral for the bank will be the vehicle itself.
Working capital loan – in most cases – is unsecured. The bank may also provide a credit line as a working capital loan which can be utilized as per need.
Helps in Running Day to Day Operations

A working capital loan is a type of SBA Financing that allows utilization of cash for running the day to day operations.
If there is a shortage of working capital, the business could simply cease to exist. In fact, for new businesses and start-ups, working capital could mean their only way of survival.
There are cash requirements of the business that start from the very first day. If you do not have working capital to cover your costs, you will not be able to run the operations of the business.
Meeting Short Term Cash Needs

It is very easy to secure working capital loans for your business. If you find out that you may be having cash flow problems in the near future, you may immediately apply for a working capital loan.
Since you are able to get the disbursement in a short time, you will have ample cash to cover cash flow gaps when they occur.
It also offers flexible repayment terms, which allows you to plan and manage your repayments better.
No Restriction on Usage

As explained earlier, a working capital loan can be obtained without any strings attached. In most forms of loans, the lender would agree to disburse your money with the condition that it will be used for the specific purpose you applied for the loan.
This means that after agreeing with the lender, you may not use the cash for another purpose — no matter how urgently you may need it.
Easy to Secure

A working capital loan is disbursed much faster than a traditional loan. You can apply for a loan online without any fuss. All you need to do is to fill out an online form, and submit copies of a set of required documents.
The process is very easy, and in most cases, you are not even called for an interview. The process is finalized by the bank personnel, and the disbursement is made within one or two working days of the approval.
Credit Line

Another great aspect of the working capital loan is that in most cases, they are offered in the form of a credit line. You have the freedom to draw as much money (keeping within the limit approved) from the credit line as you require.
You may also pay back the amount (with interest) as and when you have the cash available to do so. It is not necessary for you to withdraw all the cash available within the line. The interest is charged only on the amount you have utilized for as many days.
Preservation of the Ownership of Business

If you seek another form of loan from an alternate lender, say a venture capitalist, that lender will require you to share ownership of the business. The prospect may not seem so bad at first, however, once you surrender even part of the ownership to another person or entity, you will also surrender your absolute right to make decisions regarding the business.
For anyone who has built their business from scratch all the way up, the prospect of sharing their business is close to a nightmare. With a working capital loan, there is no need to obtain loans from venture capitalist.
The Final Word

There are many benefits of securing a working capital loan. However, there are also several other types of loans available. Business owners must assess their requirements, and then go for the one which is works best for them.