>
>

Here's a Handy List of Classic Inspiration Websites
Here's a Handy List of Classic Inspiration Websites
Whether you're just not feeling inspired or you're looking for something that will challenge the limits of your creativity, you may find yourself eager to see something fresh and new. You can spend hours crawling the entire web, browsing a variety of sites just to observe their layouts, or you can use one of these resources that curate the best parts of design for your viewing pleasure.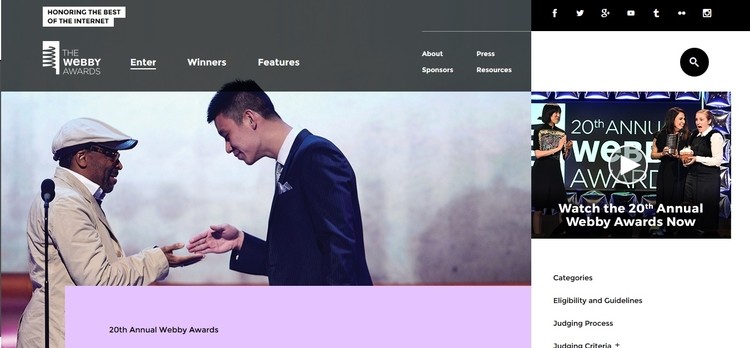 If you aren't already familiar with Webby, they present awards to the best websites across a variety of categories. Every month, they feature sites they love. Maybe clicking around Webby's top picks of the month will give you some ideas about what's currently trending in the world of web design.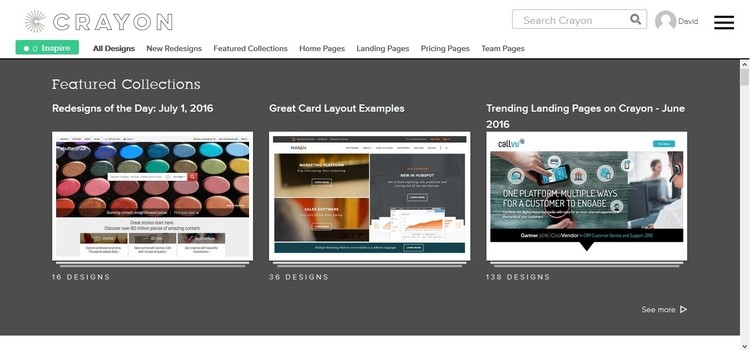 Crayon is a unique, specialty resource. If you need to design a website for marketing purposes, you'll find that the design requirements are vastly different from those of non-commercial design projects. Depending on the company and their marketing needs,  you may find yourself in a conundrum determining the best way to go about designing their site. Crayon solves this issue by compiling design ideas and examples based solely around marketing.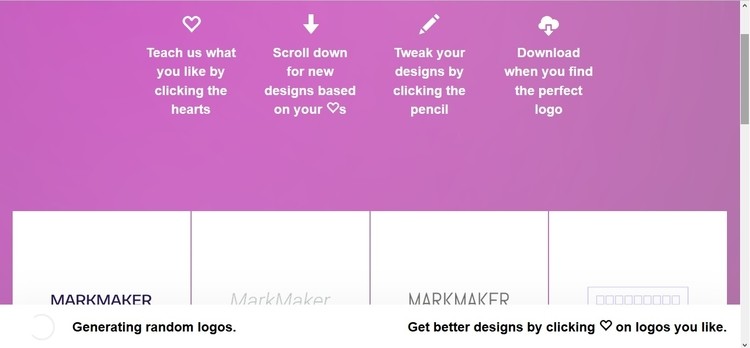 MarkMaker is an intuitive design tool that allows you to experiment with different logo configurations. If you're having a hard time envisioning a unique and meaningful logo for a design project, MarkMaker uses a random generator to help you play with countless combinations.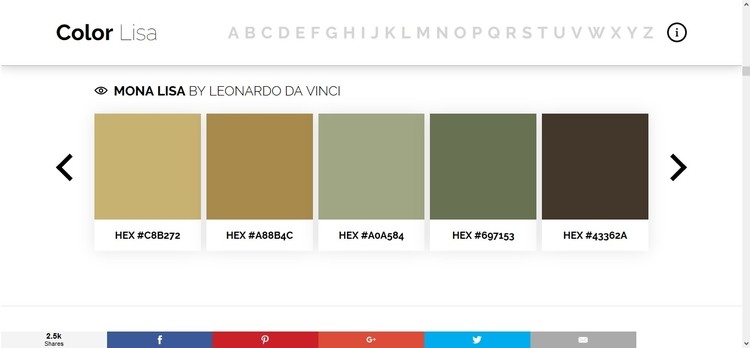 This is one of the most unique tools available for designers. Color Lisa allows you to explore a variety of color palettes, some of which have been used to create groundbreaking works of art. If you're ever unsure of a color scheme, just browse Color Lisa's palettes. You'll be able to give your color scheme a greater meaning, and a more artful impact.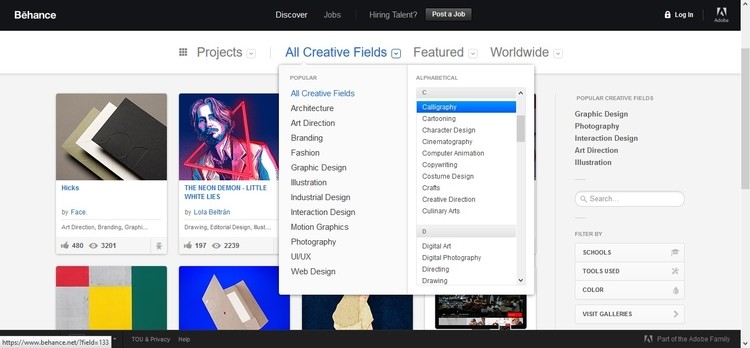 The Behance Network is home to a goldmine of talent, with design being among the many subjects covered in their galleries. Through Behance, you'll be able to view the work of other designers. Studying the methods and stylistic choices of others can help you learn to innovate. Sometimes, all it takes is exploring a different perspective to help you unleash your own creativity.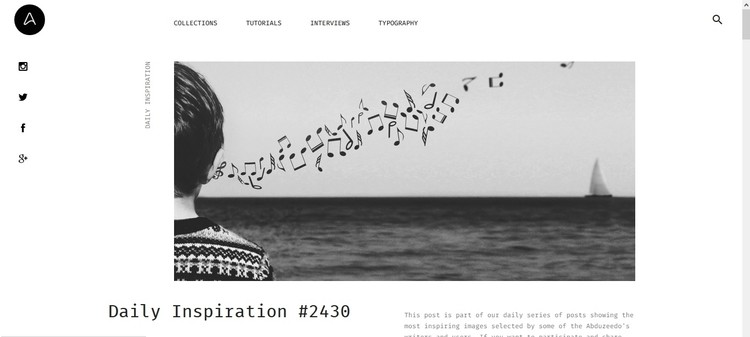 Abduzeedo is more than just a gallery of design. You'll find typography, graphics, and logos that stand out from the crowd, as well as a few other things. This resource actually offers tutorials that can help you expand upon your skillset, opening new doors for your future as a designer.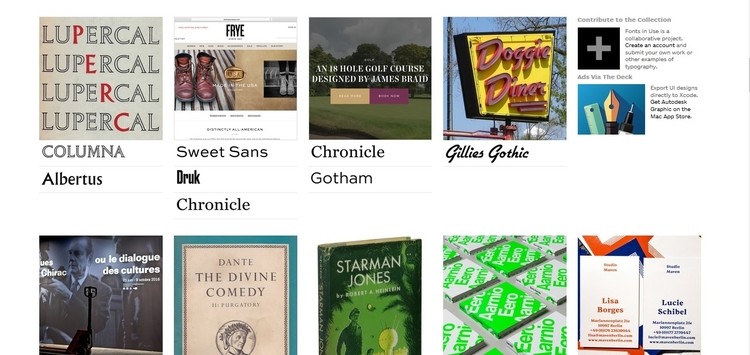 This is an excellent typography gallery. You'll be able to see typography collections, with multiple fonts being used on the same project. You'll get some great ideas about what fonts work in perfect harmony to highlight aspects of text without the worry that your font choice will create a design flaw.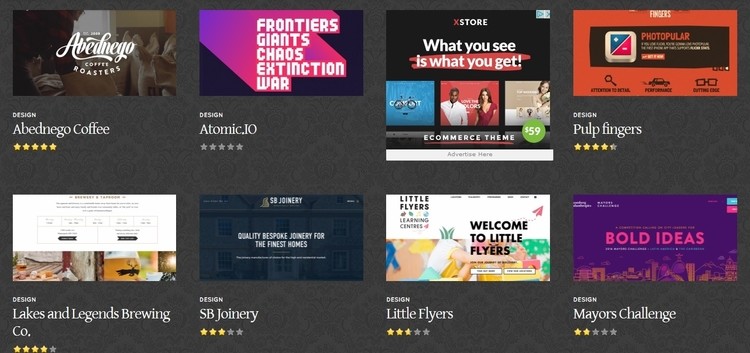 Best Web Gallery is a curated collection of hand-selected websites that demonstrate groundbreaking or extraordinarily visually appealing aspects of web design. The site's niche is small, and it isn't overstaffed. That means you won't have to click through any mediocre stuff – they only showcase the best of the best.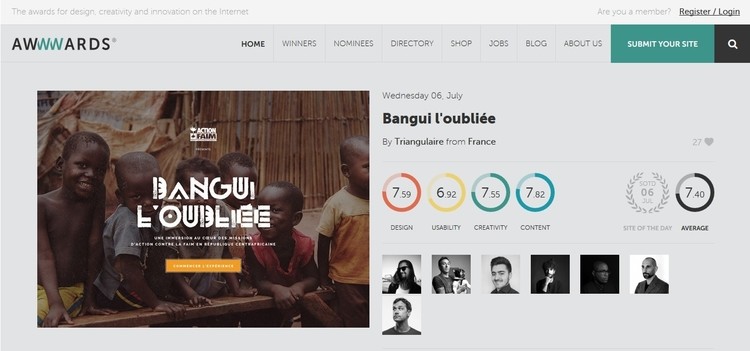 Awwwards showcases sites within a variety of industries and design styles. You'll be able to see how different styles work in different contexts, and you'll be presented with breathtaking examples of designers nailing specialty projects. Covering everything from responsive design to unusual navigation, Awwwards exists to deliver much needed praise to innovators of design.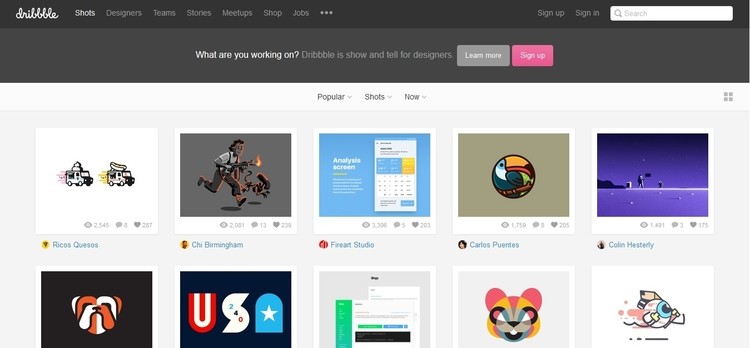 It doesn't matter what you're designing – you really need to check out Dribbble. Dribbble serves as an open portfolio for a large number of designers who want to share their best works or receive feedback on their current projects. If you ever feel stuck in a rut, just share your design on Dribbble. Meet a few designers, and you'll be able to help each other out.
It's perfectly normal to have "off days" as a designer. You can't win every time, and sometimes you've used up your whole cache of great ideas. That doesn't mean more aren't hiding just around the bend, and some of these resources may help you find them.