Sponsored
Furnished Apartments in Cambridge MA
Are you planning on moving to Cambridge and can't seem to find a good apartment that has most, if not all, the features you want? Are you short on time and are worried if you are ever going to find your best match? No need to get worked up any longer.
In terms of furnished apartments, Cambridge MA is one of the regions where you get a variety of furnished corporate apartments with different options designed for people with unique needs and desires, and you can be sure that you will get an apartment that fits the bill for you.
Here are 2 stylish furnished apartments you should look into that might just be what you have been tirelessly looking for.
1. Watermark Kendall West Along 350 Third Street in Cambridge, MA 02142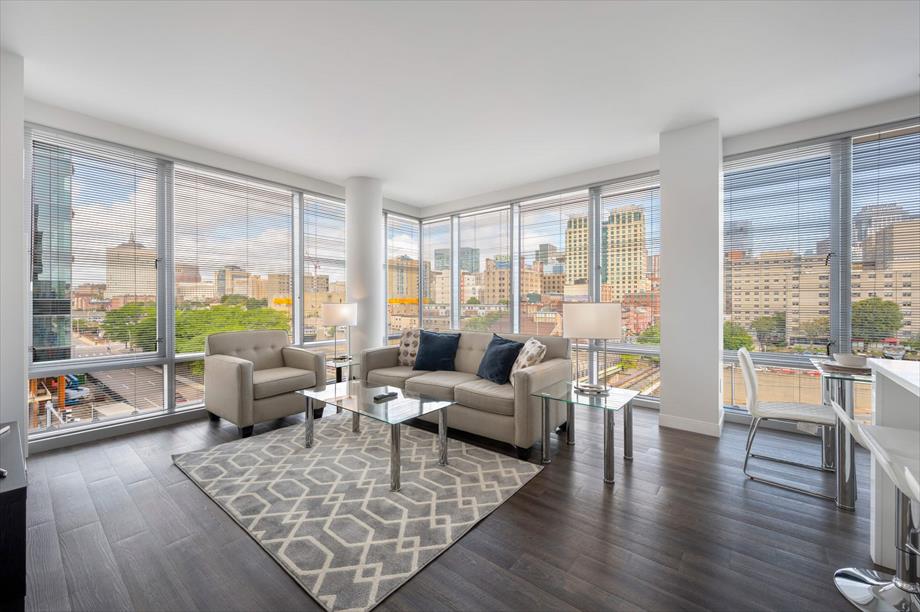 This is a one-of-a-kind furnished apartment that provides you the options of one-bedroom units that can take in a maximum of 3 people and two-bedroom units with space for a maximum of 5 people.
Amenities in The Building

The apartment is home to a wide variety of amenities including a hot tub, a health club, a storage room, meeting rooms fitted with 45-inch LCD screen and well-distributed sound, a business center, a mezzanine terrace with a garden, a Zen garden with a strong internet connection, and a club room that gives you access to caterers kitchen and video conference.
The building has a sleek design, the interior design is well done and is optimized with lots of natural light and natural ventilation to reduce the amount of energy you consume.
There are also mind-blowing works of art throughout the building that make it lively and inspire creativity.
You also get to enjoy beautiful views of the Boston skyline and the Charles River and take advantage of the on-site spa services offered there.
The building is also close to running, sailing, biking, and kayaking areas not to mention its closeness to Kendall square and the Massachusetts Institute of Technology (MIT). You can also bring your pets along.
Amenities in Each Unit

Every unit in the apartment has personal air and heat conditioning, a gourmet kitchen fitted with shaker-style cabinets, a bathroom fitted with Grohe and granite or marble vanity tops, a strong internet connection, and large 6 by 9' windows and Energy Star GE stainless steel appliances.
2. Watermark Kendall East Along 250 Kendall Street in Cambridge, MA 02142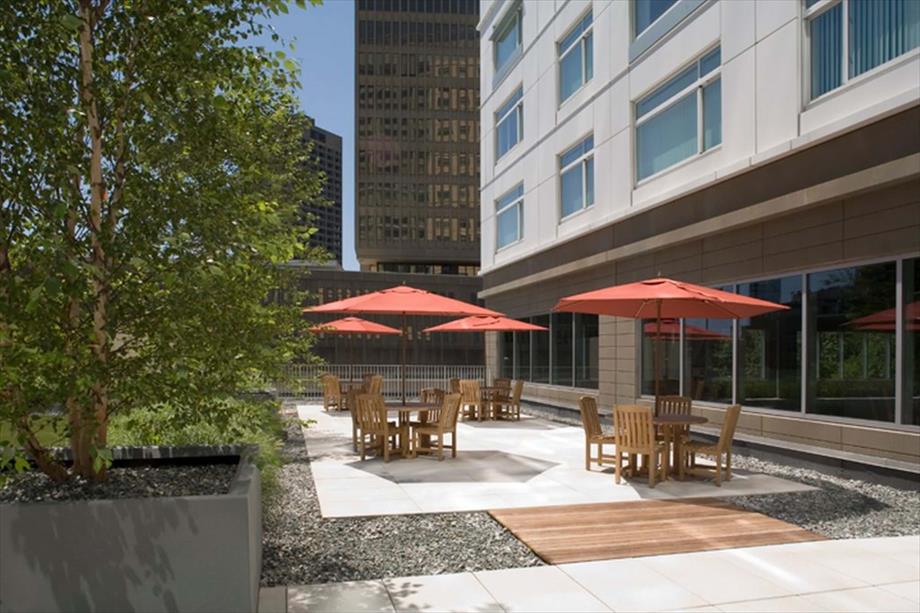 This is a building that only gives you one-bedroom units with space for up to 3 people.
Amenities in The Building

Within the building, there is a health club, a storage room, a conference room, a business center, a zen garden, a grilling area, dry cleaning, and an around-the-clock concierge. You can also bring your pets along as they are allowed.
Amenities in Each Unit

All the units have designer kitchens, modern stainless steel appliances, hardwood floors, lots of natural light, quartz countertops, Wi-Fi connections, and classy kitchen cabinetry.
Why Room Space and Building Amenities Go a Long Way

While factors like cost and safety lead when it comes to determining how suitable a short-term furnished house for rent is for you, there are other secondary yet essential factors like room space and building amenities which should also be kept in consideration if you aim to get a place that you will enjoy and which will meet most of your needs and reduce your overall expenditure during your stay in the apartment.
More Room Space For Every Room

Room space plays a key role in your comfort as it helps you feel free and comfortable in the living space you have rented. The last thing you want to feel is suffocated in a small space.
Some apartments minimize room space and offer kitchens that look like a corridor or pavement that can't even fit a standing cooker and a refrigerator.
When you get to such apartments, you realize that the person who designed and built the apartment was not customer-oriented, but rather profit-oriented.
Have you been in a bedroom that only holds the bed and nothing else? A place where you have to keep your clothes in the table room?
To be honest, that is not a pleasant experience at all. Always see to it that you get quite some spacious rooms that let you breathe and relax easily as opposed to feeling overwhelmed.
Amenities That Align With The Nature of Your Visit

As for the amenities, it mostly depends on the nature of your visit to the place you intend to rent short-term furnished apartments.
If you are going on a business trip that you will need to organize meetings and look for conference rooms and make presentations, you simply want to choose the apartments that offer you these amenities inclusive of the price of rent you pay through the period you will be there.
It will save you the extra cash you would have otherwise spent on looking for conference rooms and the related services offered by the people who are helping you look for them.
If you are traveling for fun to rest and refresh your mind together with your family, you should aim for the apartments that have amazing views of the location you will be visiting, a rooftop lounge, a relaxation garden, a swimming pool, and proximity to entertainment, dining and shopping areas.