Free Homepage Layout PSD: "Your Blazing App"
Ooooh, you're gonna like this one. This is a homepage of a phone app that I had sitting in my hard drive for some time. It was one of those deals that the client never got back to me. "Lessons in life" kind of deal. That's why now I ask for a deposit up front before any work.
Features
The layout itself is very modern. The page is housed in a beautiful etched container with very subtle textures. The large feature section showcases the "Apps" main message with large "call to action" buttons to get the viewers to instantly join.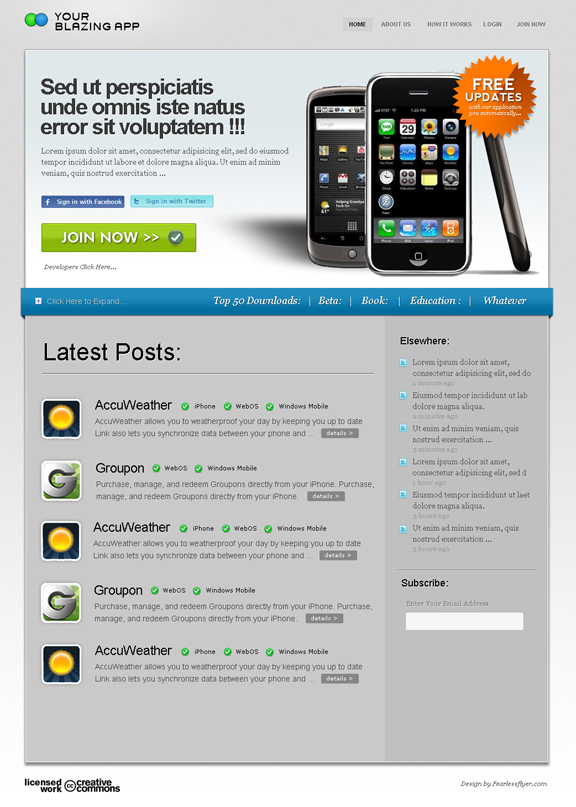 There's a blue ribbon separating the main section and the latest posts / sidebar. I imagined this to be an expanding area for categories and what not. Typically a little javascript should do this trick. The rest is pretty conventional, icons, typography, grid spacing and pixel perfect alignment.
The .psd file itself is grouped, layered and organized. Feel free to use – under creative commons license. I would like to know if this type of design still suit clients out there. If you feel it's a bit "played out", out dated – whatever, Please let me know in the comments section. Download the file from this link.