>
>

Boost Conversion Rates through Psychology!
Boost Conversion Rates through Psychology!
Human behavior is indeed a wonderful concept.
Exploring the human mind has been done by numerous researchers, and their findings have tremendously helped a lot of industries around the globe. In the marketing industry, understanding how the human mind thinks has become one of the integral strategies for driving leads down the conversion funnel.
Truth be told, we already have the information we need in successfully driving website visitors into customers. The problem is, we mostly rely on our guts or the client's preferences in preparing our strategy. Although most businesses reap some of the benefits through revolutionizing UI/UX designs, we miss the opportunity to catch the client's attention through poorly implemented call-to-action practices.
Our analytics and sales dashboard will tell it all. You may notice that you're gaining more visitors to your site, but most of them end up closing the tab, resulting in high bounce rates resulting to unhappy clients.
Are you at your wit's end? Read on as we run down ways on how to boost your conversions though psychology!
Websites, especially eCommerce platforms, will benefit hugely from psychology-based call-to-actions properly implemented in the site. Big brands have already revolutionized their websites to include a more human touch; appealing to human senses and emotions.
Through Rewards
Operand conditioning is one of the widely used principles in the industry today. This can be done through either positive or negative reinforcement. The timeless example of this is dog training. You reward the dog a treat for doing well.
Positive reinforcement does the same for humans. Reward them well, and they will continue to patronize your brand. Look at what Reebok has done to transform their brand from just a simple shoe to a whole new world of fitness and humanity.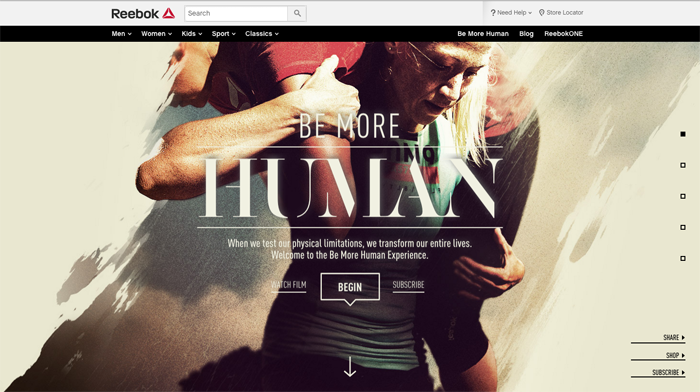 They reward their customers with the opportunity to flaunt what they have. If you own a Reebok, they want you to think that you are unstoppable. They even encourage you to post after workout selfies!
Reebok had definitely mastered positive reinforcement through rewarding their users.
Others also offer reward programs or loyalty programs. Earning rewards and discounts encourage the user to purchase more or avail more of your products or services.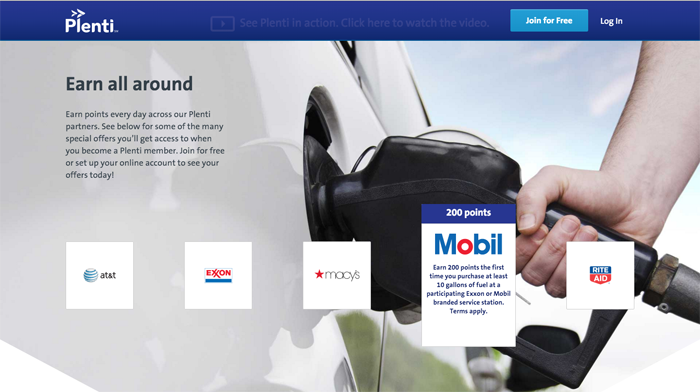 Take Plenti as an example. It is purely a rewards program for many stores. In result, Plenti will reward users for shopping from these partnering stores. The outcome is two-fold – it brings business to the stores and savings to the customers. Another good instance of psychology-based conversion through loyalty.
In addition, loyalty reward programs have taken the marketing world by storm. It has proven to be one of the leading strategies for companies who expect high returns on their investments. Be sure to keep this in mind when designing your process.
Paradox of Choice
Barry Schwartz wrote the book The Paradox of Choice that talks about how the abundance of choices can make us miserable in the long run.
What can we learn from his observation? That the more choices we have, the more "exhausted" we are during decision making. Offering more choices makes it difficult to bear for the user; there are many factors that influence decision making, and simply having too many options to choose from dilutes the pros and cons of really selecting the primary choice among several options.
For instance, BOSE's website has such a layout that presents options that are applicable to a few types of users: earphone users or headphone users.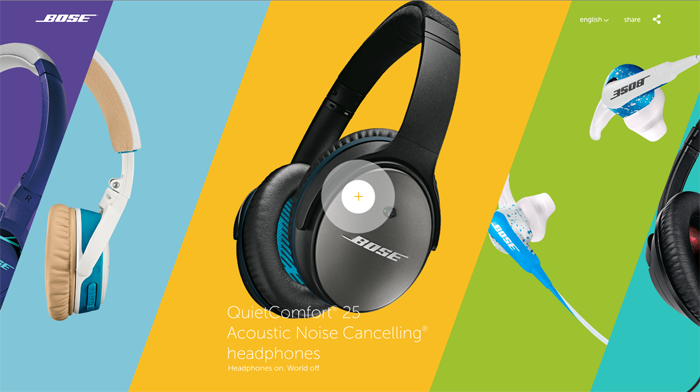 Presenting such choices give users the opportunity to identify their option easily. Easier is better. This entices them to click – instead of just leaving the website. Masters of the Paradox of choice range from companies such as Chipotle, Expedia and Apple.
On the other hand, offering less options makes it difficult for the user, too. Having limited choices restricts the user to options he may not be compelled to select because there are some things that does not agree to his liking.
Aside from yes-no questions, it is ideal to give at least two to four (2 to 4) various choices. If you're compelled to present more than four, then make sure that the products are distinct from each other to make it possible for a user to select an option.
So it is important to say, when it comes to giving users options, it is important to keep it simple (but not too simple!). Options should be thought of as a careful balance. Making it easy for your users to select is a good thing. But giving them almost nothing to choose from is bad for conversions as well.
A Sense of Urgency
Urgency is another powerful marketing strategy widely used by companies worldwide. Seen in e-commerce, retail, banking, travel – almost any kind of industry uses this technique for higher conversions. It is an old proven fact – that if you get it now, you will get that benefit.
Do these phrases sound familiar:
Sale until midnight!
Hurry! Act Now!
Only a few items left!
Limited time offer!
Ends in 3 hours!
They may seem bland to you at first glance, but on a web page such as below, it will surely stir your inner shopping senses: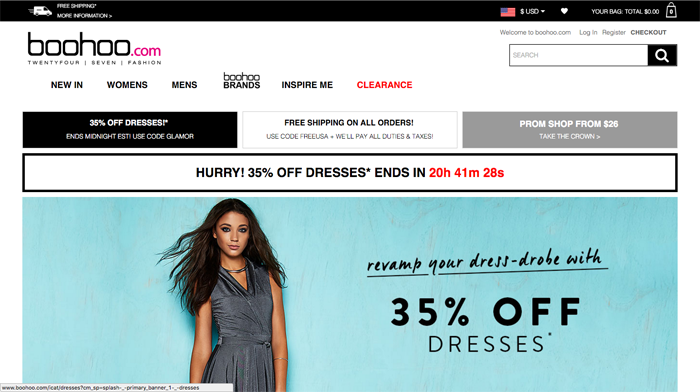 Boohoo.com is an online fashion shop catering different brands. How can they compete with physical stores? They create a sense of urgency to the buyers. Signals such as Free Shipping, coming up with a countdown timer on how long the sale lasts, and creating timely pages like what they did in getting items related to attending a prom, these are all signals that trigger urgency on the part of the consumer.
On the same note, you might also be interested in Design principles for E-commerce websites.
The concept of having to save as much as 35% as well as Free Shipping gives us the feeling that we will save so much if we buy now. The concept that they offer affordable items during the prom season (a time bound event) targets a specific market of buyers looking for cheap deals this prom season.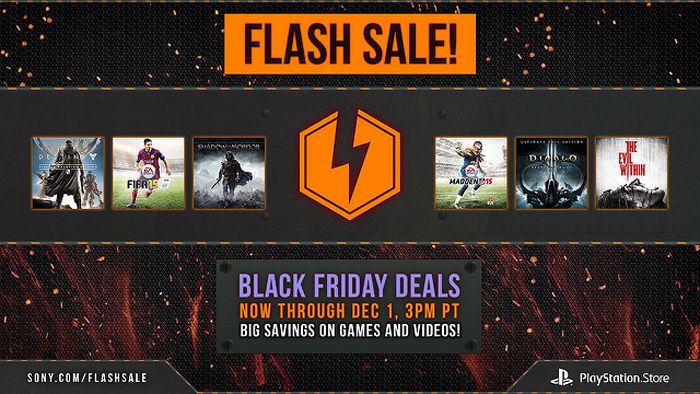 Another good example is PlayStation's Black Friday Deals. Black Friday is without a doubt, one of the biggest shopping days of the year. Even though there were no big titles included in this sale, PlayStation came out triumphant against the other consoles, with an 8% upper hand against Xbox in sales (Infoscout, 2015).
They made efforts as far as dedicating a landing page for such deals. A page strictly for this day (again a time-based event). In addition, they have assigned staff for support – only for customers that have issues when shopping on this day. This had allowed Sony to accommodate influx of purchases, as well as complete transactions without problems.
Time based psychology especially "urgency" is another good way of establishing good conversions.
Final Thoughts
What I've mentioned are simple yet effective practices that can help boost your conversion rates – whether online or offline. The best approach in applying these principles is to get to know your customers first. Figure out their demographics, and huddle up with your team on how to use the data you gathered to create a strategy that will click. Keep in mind that these strategies will not only demand work of your team, but also from your other resources; be sure to be prepared in every aspect of your site.
In closing, getting to know how your customers think is key to success.