12 of the Best Asian Resorts to visit before you Die
Lots of tourists dream about spending winter under the hot sun, but all the places of Turkey and Egypt don't attract them anymore. Sometimes it seems that there is nowhere to go. However, the planet still has an abundance of picturesque places that deserve your attention. We have selected for you the 12 most popular resorts in Asia, where you can find a real paradise on earth.
Bali – Indonesia
Bali is often called the fantastic, fabulous and crazy island. With the incredible amounts of consumed oil and alcohol, this is a heavenly place for its guests and inhabitants. Romantic dinners and honeymoons in Bali are lovely and fascinating. This atmosphere leaves only the most pleasant memories.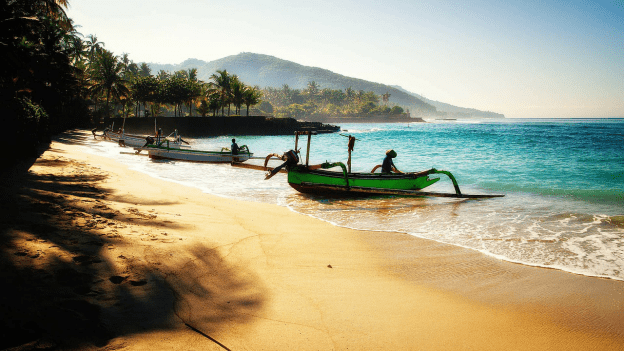 Revelry with friends from dusk till dawn is a common phenomenon that evokes positive emotions. Family vacation with children is a vivid celebration. It includes visiting the zoo with exotic animals and splashing in the ocean with friendly dolphins. For those who adore surfing, there are the best weather conditions. The waves in Bali are exceptionally tender and artful at the same time.
Goa – India
Goa is not an island according to the majority. In fact, it is a former Portuguese colony on the western coast of India. Of course, the sea here is not so clear, the sand is not very white, and coloured reefs are not in your sight. Instead, Goa is a famous Portuguese fort in Chapora. It is renowned for its white stone churches in Panaji and the relics of St. Francis in Old Goa. The feeling of freedom of this place will not leave you indifferent!
You might also want to read: Best Adventures in Asia to Experience.
Sri Lanka
Sri Lanka is a cult place for tea lovers. Sometimes a cup of fragrant Ceylon tea invigorates more than a strong coffee! By visiting Sri Lanka, you will see an incredible scene of picturesque tea plantations and waterfalls. Exotic tropical rainforests and beaches with the surrounding unique ancient architecture leave tourists speechless.
Its atmosphere is a paradise for lovers of water rafting, windsurfing, scuba diving and rock climbing. Moreover, in Sri Lanka, you can significantly improve your health. You can try using the ancient techniques of Ayurveda and aromatherapy to feel relaxed.
Phuket – Thailand
Phuket has the tremendous amount of different beaches for every taste. If you prefer the happy medium, then feel free to go to the beach Karon. This romantic place successfully coexists with midnight parties and surprising tranquillity, regularity and safety.
Langkawi – Malaysia
The beaches on this island form a ring. It surrounds the picturesque hills covered with the incredible beauty of the jungle. Lunar magical sunsets illuminate the houses on stilts. The cheeky monkeys are strived to carry off anything from unattended tourists. Parks are full of blossoming frangipani that lay on the market stalls with yellow mountain watermelon, papaya and rambutan.
Bartenders do not have time to pour everyone a banana daiquiri. If to go outside the bars your nose will smell the flavours of noodles in curry sauce and hot fish soup, coming from the mobile street kitchens. It is truly scrumptious!
Maldives
The Maldives is the place where you can find absolute peace of mind. Gentle and soft white sand wraps all the 1,200 islands of the archipelago. An ordinary tourist can get around all of them by spending only 20-40 minutes for a walk.
There is no TVs, Internet, just silence, singing of birds, the sound of surf and serenity. Add to all this the relaxing treatments at the spa, swimming in the warm clear ocean waves, candlelit dinners and surprisingly delicious cocktails on the beach. Here you will receive a truly memorable stay.
Koh Samui – Thailand
Koh Samui has an exciting story of its recent discovery. In the 70s two tourists accidentally reached here by boat. A deserted island was full of palm trees, and they could not believe their eyes. It was a real paradise island, which no European had ever heard before.
White sand contrasts with the emerald valleys which look fascinating. Its unspoiled nature is always spectacular. In a brief period, the whole world learned about Koh Samui. The island began to build up actively. Only after 30 years, all lovers of good rest started to visit it.
Vung Tau – Vietnam
Vung Tan is a very well-known resort in South Vietnam that has a beautiful location. It stretches 125 kilometres from Ho Chi Minh City which is in a very short distance to the beach. Vung Tau has some similarities with Rio de Janeiro because both places have immensely wide, sandy beaches. Also, they share the same symbol of a statue of Christ, who spreads its hands on a green hill.
Hainan – China
Once the Chinese abruptly changed the destiny of this tropical island for one reason. This "blind spot" was disgraced by exiled nobles. Hainan is now famous as the most important Chinese health resort, and it has the highest quality tourist destination in China.
Hainan is also famous as the "Oriental Hawaii." In this location, it has year-round warm sea and mild climate to please tourists. Another attraction is the local mineral springs and Clinics of Chinese medicine. It attracts both residents of the Far East and our visitors.
Kerala – India
The gentle Arabian Sea washes Kerala coast. It consists of incredibly clean beaches, strewn with white sand and surrounded by palm trees with coconuts. Staying here is ideal for families with children. The sea on Kerala differs by constant tranquillity. Also here you can enjoy the gentle slope into the water, so the kids will not have any difficulty with bathing.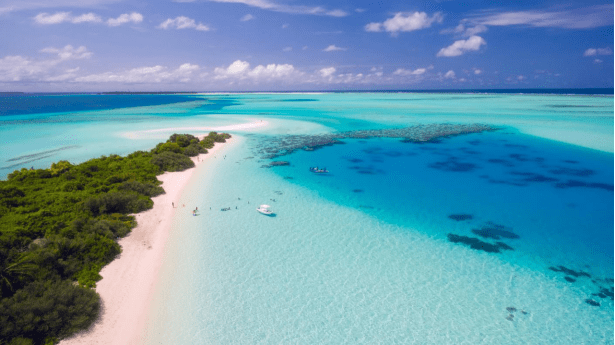 According to the legend, it is a place where Kerala Ayurveda originated and evolved. It is an ancient Indian Vedic system of medicine that has been popular for over five thousand years. In the local health centres, masters of Ayurveda heal both body and soul. You and your nearest and dearest will surely appreciate the enormous variety of programs. They reduce stress and help to rejuvenate.
Sihanoukville – Cambodia
This resort is the only one in Cambodia. You can find it on the shore of the Gulf of Thailand. Thailand Pattaya is a neighbour of the capital of institutionalised corruption and carefree travel. Nevertheless, the location of Sihanoukville is much more successful for Thai as it is closer to the equator at 500 km.
Phan Thiet – Vietnam
Lots of tourists are increasingly eager to see such a small and little-known resort, located just two hundred kilometres from Ho Chi Minh City. Many youngsters are practising windsurfing off the coast of the Mui Ne village.
Lots of couples are lazily enjoying the sun and relaxing on the long beach. It is how they unwind from the city hustle. A significant advantage of Phan Thiet is a mild climate both in winter and summer.