Are "Phablets" the Future?
The new normal, or a passing phad?
The bestselling smartphones keep getting bigger—to the point that the line between phones and tablets is starting to blur. Industry voices have mocked the "phablet" as a ridiculous, clunky overreach (with an obnoxious name), but bigger phones are still flying off the shelves. Are we looking at a long-term trend? Or are "phablets" a bubble waiting to burst?
Tablets paved the way for larger devices
It's hard to overstate the skepticism that followed the unveiling of the iPad. While everything else was getting smaller, sleeker, and less obtrusive, it was panned as "just a really big iPhone" that wouldn't fit in your pocket (or even your purse), and couldn't take calls. But with enough fanboys willing to give them the benefit of the doubt, the iPad got a foot in the door—and eventually became the most profitable product in Apple's history.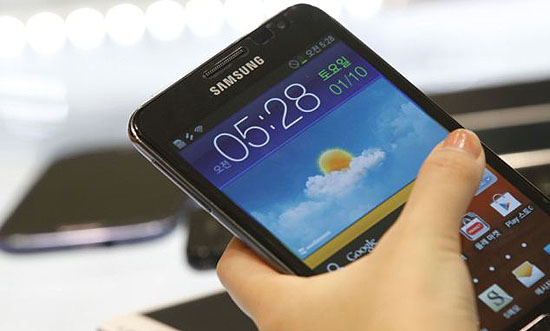 The explosive success of tablets showed the industry that there was a market for bigger and better—that people were willing to tolerate a little inconvenience in exchange for a muscular, visually-impressive device. Without that leap, we would never have seen monsters like the Galaxy Mega (with a 6 inch screen!) or Nokia's upcoming Lumia 920.
The rationale for tiny phones doesn't exist anymore
In the era before smartphones, it made sense to shrink phones down as small as you could get them; a device used primarily for talk and text doesn't need to take up much real estate, and the gee-whiz factor of miniaturization made smaller phones impressive and exciting. Today, according to research from Flurry Analytics, actual phone calls make up only a tiny fraction of the typical consumer's interaction with their smart phone.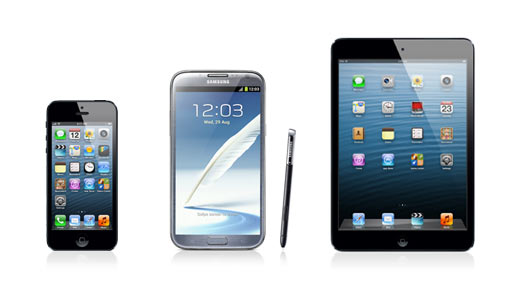 By a wide margin, most of what we do on our phones is tactile and visual—playing games, reading the news, checking email, and social networking—all of which are easier to do when you have more space to play with. Consumers who choose phablets aren't buying a clunky phone; they're buying a slim, powerful tablet computer that can fit in their pockets—and occasionally, if necessary, take calls.
The market is big enough for niche offerings
The popularity of various styles may ebb and flow, but smart manufacturers will keep their product lines diverse, and play to their strengths. Apple has earned their fame with sleek, elegant design, but the iPhone 6 will probably get broader and beefier in response to consumer demand. Blackberry's pedigree comes from the 90s PDA scene, and they still cater to professional consumers—but new Blackberry phones are clearly targeted to a more mainstream smartphone market.
As of last year, there are over a billion active smartphone users in the world, and there's no end in sight. According to NY Daily News, 1.3 million new smartphones and tablets come online every day. To put that in perspective, for every newborn baby, we get four smartphones. This tells us that there's more than enough consumer base to justify offerings for every taste. If you strap your phone to your arm to go jogging every morning, a phablet might not be your best bet. On the other hand, if you love streaming video, playing games, and getting your news from your phone, a big, beautiful screen and a brawny processor is probably worth the extra heft.
So are phablets the future? Sort of.
While it appears the trend is toward larger, more powerful mobile design, there will always be consumers who prefer a lower-profile device. Even the smartphone, for all its success, hasn't extinguished the traditional cell phone market. However, for the jobs that smartphones are most commonly used for, bigger is clearly better, and the industry leaders will be those who find the "sweet spot", providing a beautiful visual experience without requiring users to hold a laptop up to their face.