>
>

10 Restaurant WordPress Themes that will Blow your Mind!
10 Restaurant WordPress Themes that will Blow your Mind!
Restaurants and WordPress – a winning combination. Here are 10 themes to choose from.
So what makes a good Restaurant Website template? Is it appearance? Is it the food menu area? Does it have a blog section? How about All of the above! So I've done a bit of research, gathered up some WordPress themes – and have come up with a great list for your next web project.
Yes these are affiliate links – but you can't deny that they ARE indeed, awesome themes. So go and check them out!
Really amazing template. This will transform your restaurant site into a real looker. Awesome fonts, textures, animation – just the works. You do have to have a some form of a roundish / square logo to fit in the left hand menu. Of course, use of professional imagery is recommended. The only downside of this theme is it's fully AJAX driven – doesn't support custom permalinks.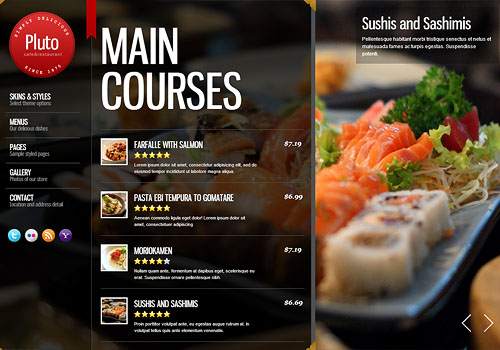 A modern take on Restaurant Menus. Fully responsive and full screen imagery – a real treat on the eyes. Navigation on the left, menu pops out right beside it. Menu items are well placed, fonts are good. The background rotates as you look around the site. Oh, did I mention I have a tutorial on how to do this?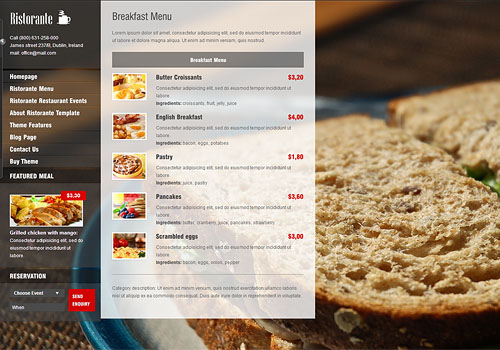 A more classic layout in terms of blogs. Menu on the left gives it a good sense of familiarity. Nice CSS3 features , multiple skins and unlimited colors. I like the inner pages – where you see the edges are like a real-life menu. I'm not a big fan of the large images that stays on the header area.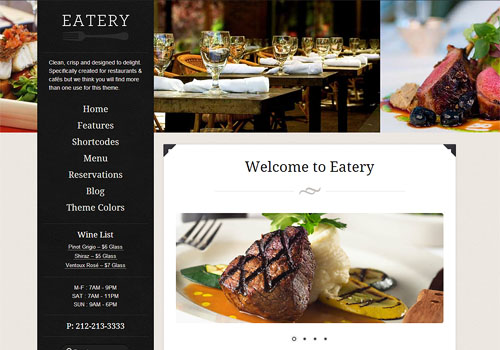 Beautiful full screen slider. CSS animations and real good details. Though this template can work with any other website – it still makes good for a restaurant. Make sure to check out the inner pages to appreciate this awesome theme.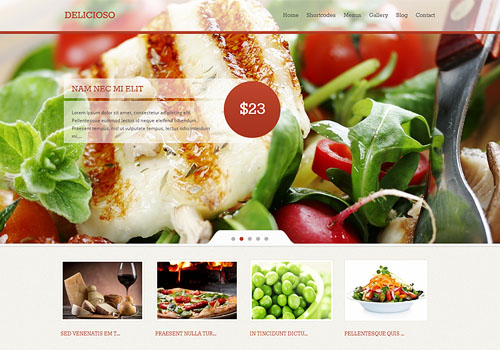 Elegant themes has done it again! Simply elegant use of fonts, textures, and web effects. Very subtle colors and gradients that contribute to the overall grandeur of the design. Most people may not notice the smallest details only web and graphic designers see – such as the little shadows on the page dividers and such. Real nicely done.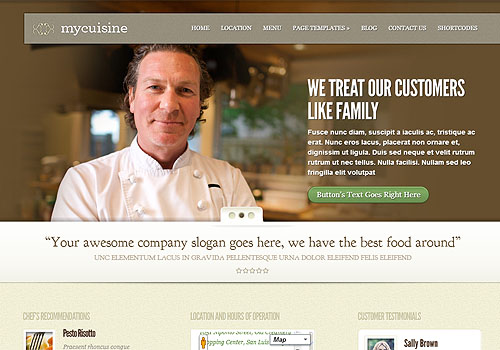 You can't really complain about this template. I like the the imagery and how it's responsive. Although, the spacing and placement of some elements could be better. The inner pages are good. Ajax loading images, excellent fonts and thumbnails. I like how the food menus are laid out. Very pleasing and organized.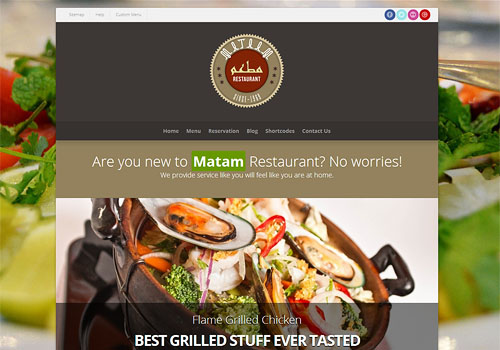 I especially like the drop down menu of this theme. The inner pages are nice, good spacing, subtle textures. The large background adds action that your eyes won't miss. I especially like the "random foods" section right below a post. Quite an original design!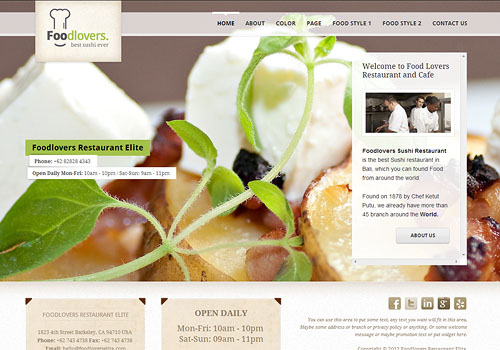 Another traditional layout from our friends at Themify. I fell in love with Rezo's typography and excellent use of space. A real delight to see. What is so good about this theme is the very subtle text shadows for the post titles. The post meta data is also very detailed and expertly put.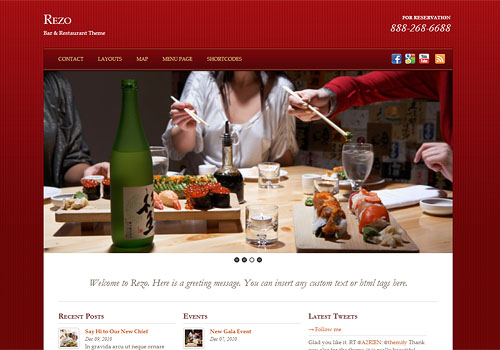 This one has got to be my favorite. Try resizing your browser. You see how the elements bounce into place. I love the color schema and how classy this theme looks. The food menu is a classic layout. Again, try it in a mobile device – just what you'd expect to see in a well designed restaurant website.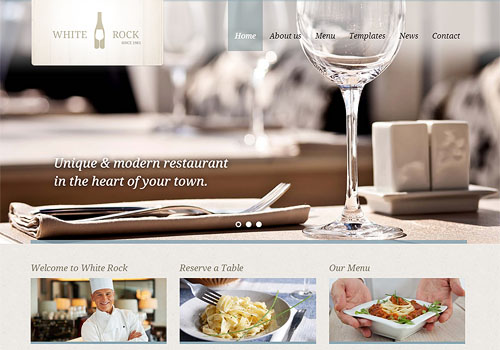 I fell in love with this theme's homepage slider. Plenty of features such as reservation and contact forms, unlimited colors, and admin customization. Again, the food menu section is well done. Supports thumbnails or not. I like the colors and typography. Overall, nicely done and kudos to the designer!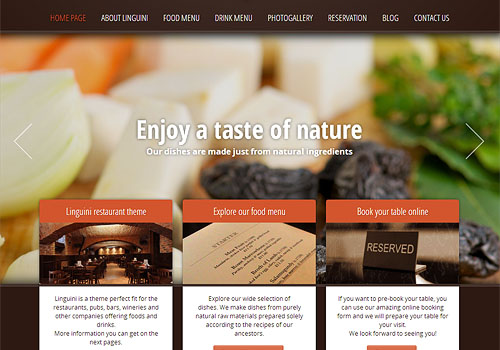 So what do you think?
Like I mentioned, they are indeed really good. Do you have other templates that you wish I have included? Do you think other CMS will do better than WordPress when it comes to restaurant sites? How about do you know of any live websites that are using any of the themes above? Please let us know in the comments below: