>
>

Your Actions After You've Published a Blog Post (writing it isn't enough)
Your Actions After You've Published a Blog Post (writing it isn't enough)
You've got your new blog up and you're publishing posts, hopefully regularly. This doesn't mean that you can just write, then sit back and relax. If this is all you do, you might notice that no matter how great the content is you won't get many views, if any at all. To ensure that you get visits to and engagement in your posts, you need to take the following steps.
Follow a Content Marketing Strategy
If you haven't come up with a content marketing plan yet, now it the time to do so. This article will help spark some ideas. Once you've established a plan for how you plan to get the valuable content that you've created seen, follow it. Sometimes it's a good idea to enlist a professional to help you with this part of the process. Be sure to include dates for evaluating your plan and that you've left room for improvement. Once you start implementing your strategy, you need to go back every once in a while to take out what doesn't work and find ways to amplify what does.
Include an Email Newsletter Subscription
When you start to get traffic, it is important to have a form where visitors can easily subscribe to post updates or a newsletter in order to establish a relationship. Those who were once visitors become fans of your work. This is how you create a following. If your content isn't enough, for any reason, to entice people to sign up, try giving something away for free. An ebook is a common gift that bloggers give to readers in exchange for their email addresses. If your gift provides value to the reader by helping them solve a problem, you are likely to have more long-term subscribers.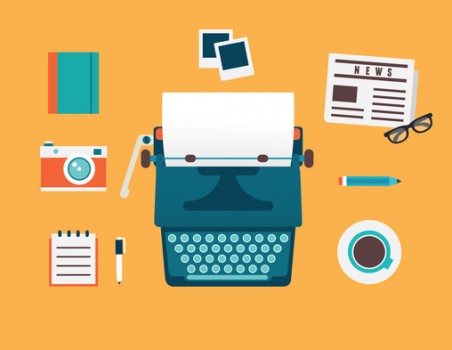 In creating a newsletter or simply an email update when new posts are published, it is best to include an auto-responder. This way, you set your customer relationship management on autopilot, at least this part. Most blogging and email marketing platforms provide some version of auto-responder for free. Many times this is just a thank you note/ subscription confirmation, and sometimes it is a direct link to another page with a message to the subscriber. Whether you want to tackle this right away is up to you, just keep in mind that it is a simple way to make your job easier. The alternative is writing a personalized email to each subscriber, which is just an unnecessary pain.
Monitor Comments and Reply to Them
In order to increase engagement, it is a part of your job to keep the conversation going. Often, bloggers will end each post with a specific call to action that entails commenting or conversing about the topic at hand. This gets readers involved in the information. Jump right in and be a part of the discussion.
It is best practice not to necessarily censor comments, but to filter spam and politely and creatively respond to even the negative responses to your posts. Keep in mind that blog comments will affect your SEO.
Consider Keywords for SEO
If you want to show up in online searches, you need to integrate the right keywords into your posts. WordPress has several plugins that will help with this. Explore Google AdWords' Keyword Research tool to see what the best keywords might be for your niche. Watch tutorials on how to navigate SEO tools if you don't have prior experience. Search Engine Optimization is a field that is ever-changing, and you will have to stay up-to-date if you want to make the most of it. One piece of advice that doesn't change is to create valuable engaging content. The days of stuffing keywords has long passed.
Write Guest Blog Posts for Other Websites
If you start writing for authority sites in your niche, there is almost always a section at the bottom of a post, and sometimes an entire page, where you can include a short bio. Including a link back to your blog from this area is a great way to get your articles seen. Aim for high-traffic websites to create the most opportunity for new views to your personal blog.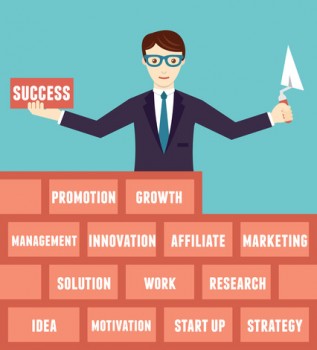 In order to have a better shot at getting published on authority sites, it is often a better idea to find out who the editor is and contact them directly with a proposal rather than using submission forms to send pre-written work. This is not always necessary, but seems to significantly shorten the publication time on high-traffic websites.
Share on Social Media
There are two main parts to social media sharing. Whether or not you decide to set up professional profiles on social platforms, you need to both make your content viral-ready and share them yourself. You can make your blog posts viral ready by adding social share buttons to each post. There are several ways to do this including plugins and generating a code and pasting it into the appropriate section on your website. When sharing yourself, it is best to target your social posts with personalized messages. Facebook walls, groups, and messages are a great place to share. You can post on Twitter along with an image and specific hashtags. LinkedIn is also a good place to share either on your wall or in professional groups.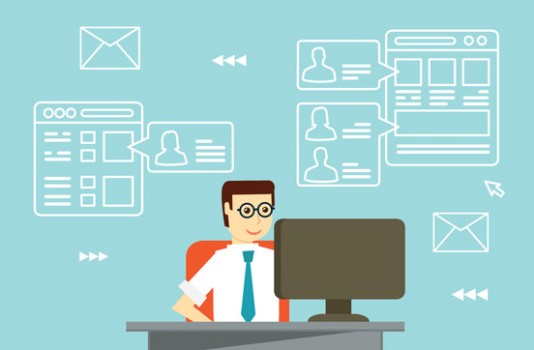 Simply sharing your posts isn't enough, though, as it is much better to engage. Posting an article to a LinkedIn group, for example, will get much more engagement if you are an active member of that group. And, your topics should always be relevant to your audience. Anything else can come across as spammy.
There are many other aspects of being a blogger that you will learn as you go. This should be enough to get you started in taking your blog to the next level. The more you practice writing quality posts and educating yourself on traffic generation in the blogging world, the higher your visitor rate will rise.