Comment to win Copper: Project Management Software for Creative Teams
Wouldn't it be nice if we have an online tool that can help you deliver projects on time and budget every time? How about a simple solution that can take collaborators, teams and clients – transform deliveries into completed projects. Well now there is – it's called Copper.
UPDATE: We have a winner! Congratulations to @pilgrimworldwide for winning a year's worth of subscription to this excellent software.
Task Management on Steriods
Copper lets you manage not only your tasks and projects – but your clients, team members and even your budget. Its simple user interface makes it easy to learn – with the familiar elements that we're already using in today's popular software. Take a look the project list below. Notice the search bar on the top that enables you to jump to a specific project by providing certain keywords.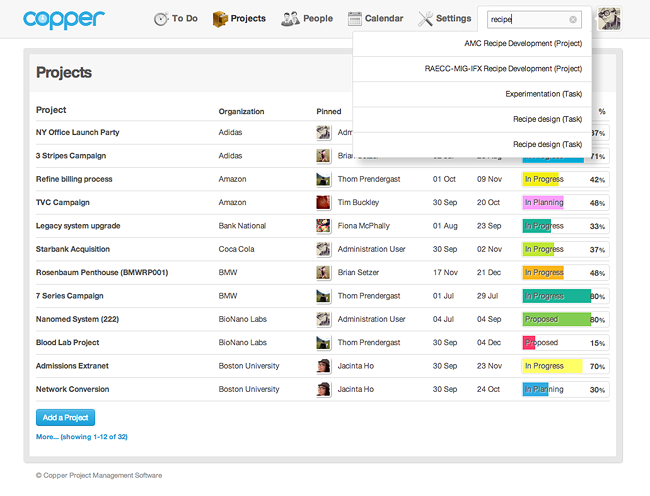 Progress indicators to give you a quick overview which project is on time, behind or in progress. How about a quick insight on what the project is all about. Take a quick look at who's on what project. Quickly add your time and comments – all from the same list.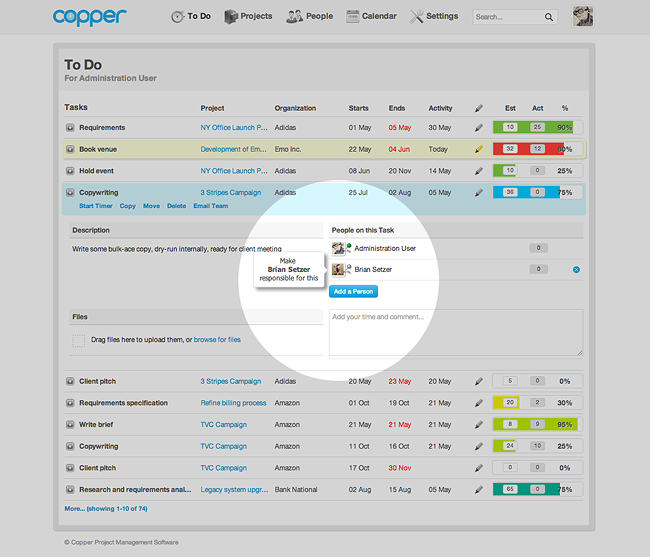 Timelines, Calendars and Budgetting
A timeline view let's you see the bigger picture. This let's you see what is overlapping, when you have some extra time and how you can allocate your schedule better.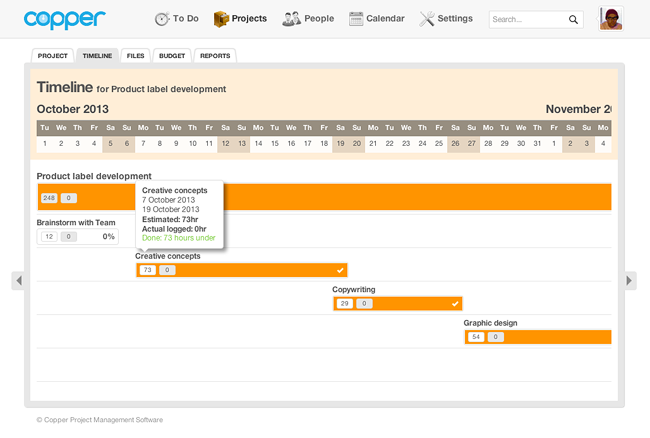 A built in Drag and Drop Calendar is also available with Copper. You need to manage your billing and assets – no problem. Copper's got you covered: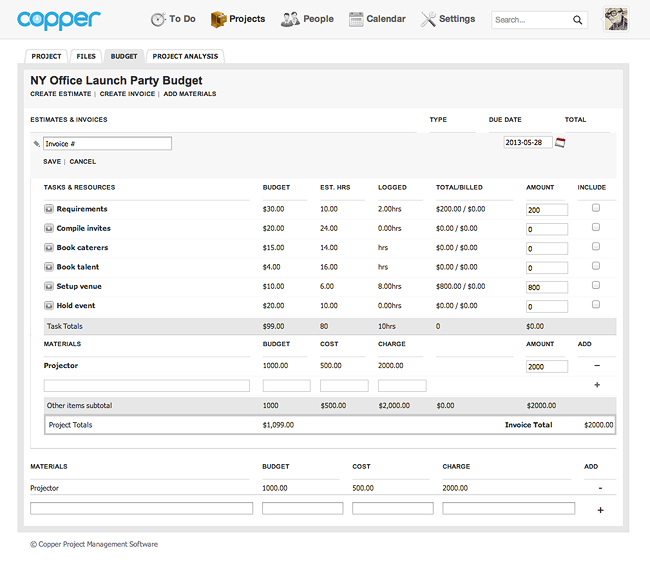 Sounds like what you need? Good. Read on and see how you can get your hands on this puppy.
How to Win a Year's worth of Copper:
All you need is to leave your email address in the comments section below. At exactly 1 week from today, we will choose one lucky winner to a year's subscription of Copper – and that's it. So good luck!