Turn your Posts into a Photo Gallery
The Photographer theme supports 3 photo gallery layouts for your posts. This is different from the gallery WordPress has by default. The process is almost identical, but instead of "inserting" a gallery inside your posts – all you do is upload multiple photos – and that's it. Continue reading for more information:
Uploading Photos
Start by creating / editing a new post, and click the media uploader.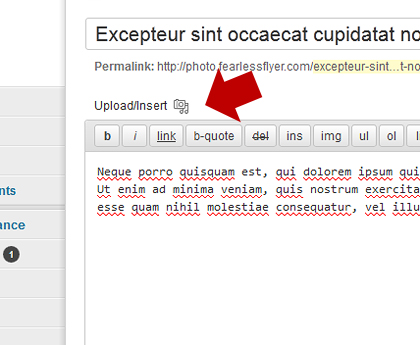 Click the button "Select Files".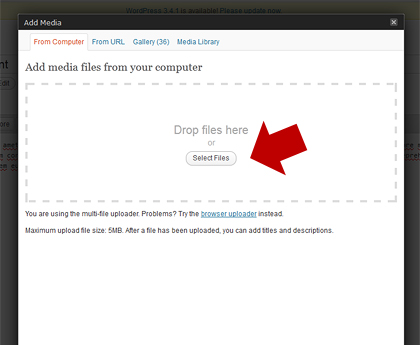 Browse to your set of photos, and select them. Remember – the uploader can support multiple images.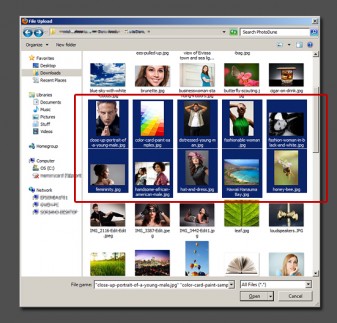 Once uploaded – you can simply close the media uploader. You don't need to click "insert gallery" . I'll explain this later.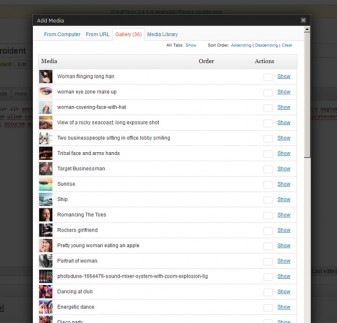 Select a Gallery Style
Continue editing your post and right below the content area you'll see a box called "Photo Layout" and a drop down list. The values are: a) slideshow, b) grid and c) collage. Select one and publish / update your post.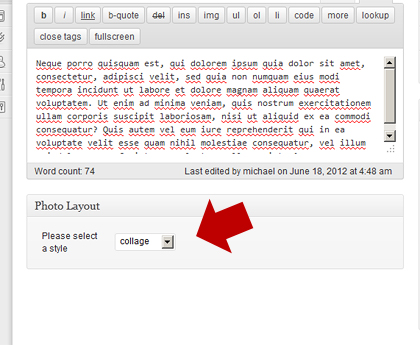 The Slideshow Layout
The slideshow layout takes your images and cycles through each of them in a slideshow fashion. Click on each photo and it will advance to the next photo on the list.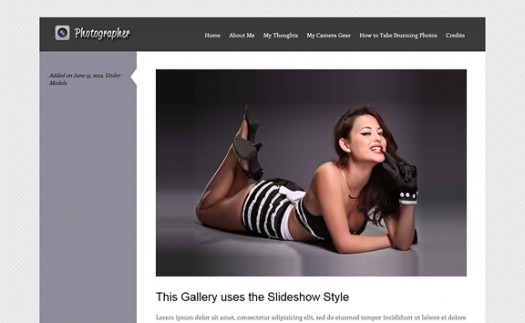 The gallery also supports different image heights. The view area will automatically adjust according to your photo. Click here to see the slideshow in action.
The Collage Layout
The collage layout displays your photos in three columns, attached to each other, with no spaces in between. This results into a beautiful array of your images in a unique "stuck together" format. Hence, a collage.
Once you click on an image – a lightbox effect will trigger and show the large version of your photo. You can also navigate through your images in this lightbox from one image to the next. To see the collage layout in action – click here.
The Grid Layout
The final layout style is called the Grid. As the name suggest, your photos are displayed in a grid format, with even spacing between the photos and uniform sizes for the thumbnails.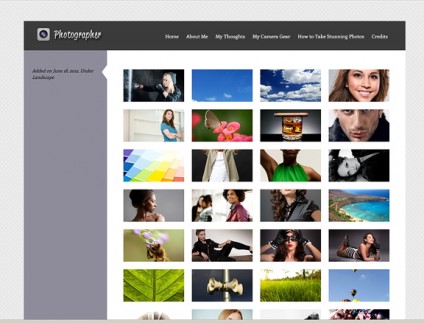 To see a demonstration of the grid layout, click this link.
It is important to note that the Photographer theme single post page presents your photo gallery before your post title and content. This means that anything you put inside of your post content, will display directly underneath of your gallery. So inserting the default gallery into your post will be a duplicate.