Sponsored
>
>

10 Tips and Strategies Photographers Can Use to Impress Clients
10 Tips and Strategies Photographers Can Use to Impress Clients
Gaining new clients can be challenging when you're an independent photographer doing all of your own marketing and promotion. This is why it's so important to leave lasting impressions that encourage repeat business. Of course, the quality of the service you provide is paramount, but here are more ways to make a name for yourself above and beyond taking excellent pictures.
1. Give Clients Access to an Enhanced Proofing Platform
Of course, instant access doesn't mean immediate, on-the-spot access, but rather a way for them to view digital copies of the photos you've taken. An online proofing platform would give clients access to the photos where they could then order as many or as few as they'd like.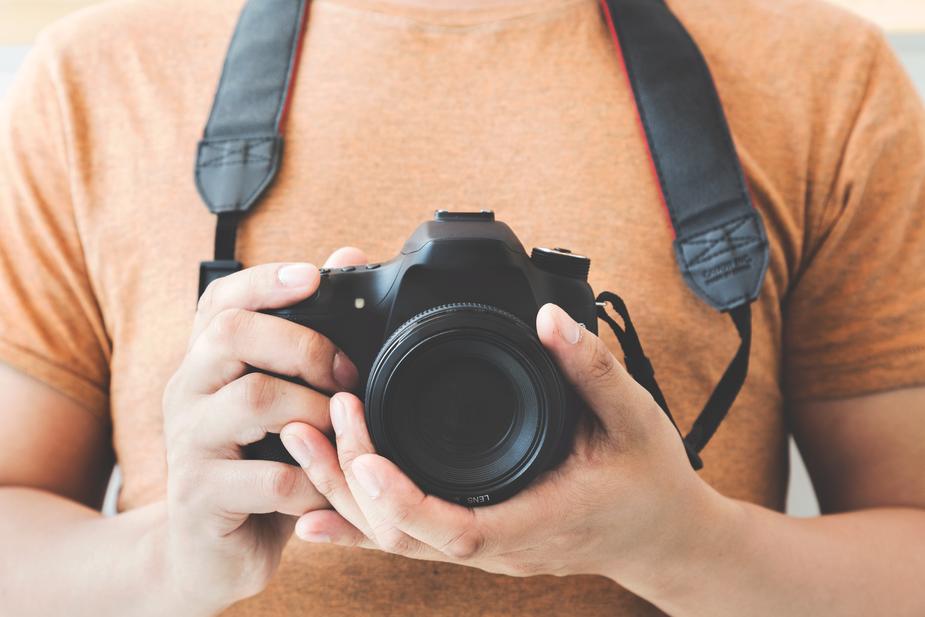 In today's world where everything from the latest movies to doctorate degrees can be found online, it's time to do the same for your customers. Give them photo proofs online. Just don't forget to watermark them so the proofs can't be downloaded and printed! (There are also tools that make it virtually impossible for photos to be copied or downloaded from websites, so it would pay to check those out!)
2. Offer a Wider Variety of Packages and Plans
Why do so many schools still send those hard copy proofs home with students so that parents can pick and choose which shots they'd like in the various sized packages available to them? Yes, it's the way things have always been done but most parents now have Internet access, even if only from a smartphone. When parents get the proofs, digital or prints, they are then able to order a variety of packages based on the proofs they receive. Just because you've been hired to shoot a wedding, doesn't mean the shoot is all there is. Give them a wider range of choices in package size. Bear that in mind if you want to impress your clients.
3. Offer Discounts and Loyalty Rewards
Statistically, it is possible to sell more than twice as much if you offer discounts and loyalty incentives for return business within a year. Many photographers offer something like 10% more off each additional shoot. This might mean that the second shoot is 90% of the going price while the second is at 80% and so forth. Unless you get a corporate client, it is unlikely you'll get more than two to four shoots a year, but you never know. Grandparents are huge on wanting regular pictures of the grandchildren and many are more than willing to pay for those photos.
4. Give Customers the Ability to Download Photos
Once the customer has chosen the shots they'd like to purchase, they don't want to wait weeks for them to be printed and why should they? We do, after all, live in the digital age! At the point they tell you which shots they'd like, remove the others from the online proofing platform. Those remaining can then have their watermarks removed and you can enable downloading/copying once again.
You can still offer traditional prints, but many customers would rather take that jpg file to a local printer if they are in a hurry for same day prints.
5. Significant Reduction for In-Studio Shoots
In the world of business, the time you spend on each project takes that much more time away from the next. While you can't afford to raise your prices too much when shooting weddings and other events, you can always maximize your time by offering discounts for in-studio shots. For example, instead of hanging around on a wedding day to take shots of the bridal party, you could have a studio session where everyone is set against the backdrop of their choice for those bridal party shots. It saves you tons of time in the field so that you can get back to the studio to continue working. Your customers will really appreciate the savings they can benefit from and we all know how expensive weddings can be.
6. Give Clients the Option to Be in Your Online Portfolio
This is an especially useful tool when working to impress your clientele. For example, what grandparent wouldn't like to see their grandbaby's picture online for all the world to see? What business wouldn't like that extra bit of advertising they'd get from having their company spotlighted in your digital portfolio? Not only would it be a 'free' marketing tool for them, but those shots will go a long way to capturing the interest of other businesses. There isn't a better double-sided marketing tool a photographer can use!
7. Offer Greater Choices in Styles
Have you ever taken photos from your smartphone and then gone on to edit them? You are given various choices in lighting and special effects, so why not offer your clients those very same digital effects? Have a client access page on your website where they can play with digital effects. Let them choose from such options as colour shots or perhaps sepia for that old-fashioned appeal. Let them add stars and glitter or whatever else you can offer them to work with. It's amazing just how impressed they will be when they are given a chance to be a part of the 'professional' process.
8. Highlight Customer Testimonials on Your Website
There is nothing quite as effective as word of mouth advertising and in a local community, this goes a very long way online. Potential clients will see people they know praising your business as well as testimonials from local businesses. Whether you are seeking corporate accounts or to expand your business to local residents, those testimonials add something no amount of marketing can offer.
9. Photo Imprinted Product Line
This is especially a big seller during the holidays. From Valentine's Day to Christmas, you can sell mugs, plates, t-shirts, key chains and other photo imprinted items right from your website. They may not buy those products at the time of the shoot, but when a holiday comes around, watch the orders for those products explode! Giving your customers the option to get custom imprintables throughout the year is sure to impress. It's quick and easy for them as well as you, so keep this option in mind.
10. Personal Follow-up and Thank You
If there is one thing today's customer wants, it would be a bit of recognition. Thanking them personally for their business goes a long way towards ensuring they hire you for their next big event, personal or corporate, and at that time you can ask for feedback. Give them the option to provide a testimonial and at that time you can also ask if they would like to choose a photo for your online portfolio.
Just remember, if you've asked for feedback, you must be willing to hear what your customers have to say. This not only improves your relationship with them, but it will help you in the future to avoid 'mistakes' you might be making in your particular market. In any business, customer service is a key selling point so in the end, a personal connection never hurts and can only help grow your business. If you want to impress your clients, show them just how much they matter to you. Nothing works quite as well as sincere appreciation and that can only come from you – the photographer.