Sponsored
The Ultimate Guide to Saving Money On Your Next Vacation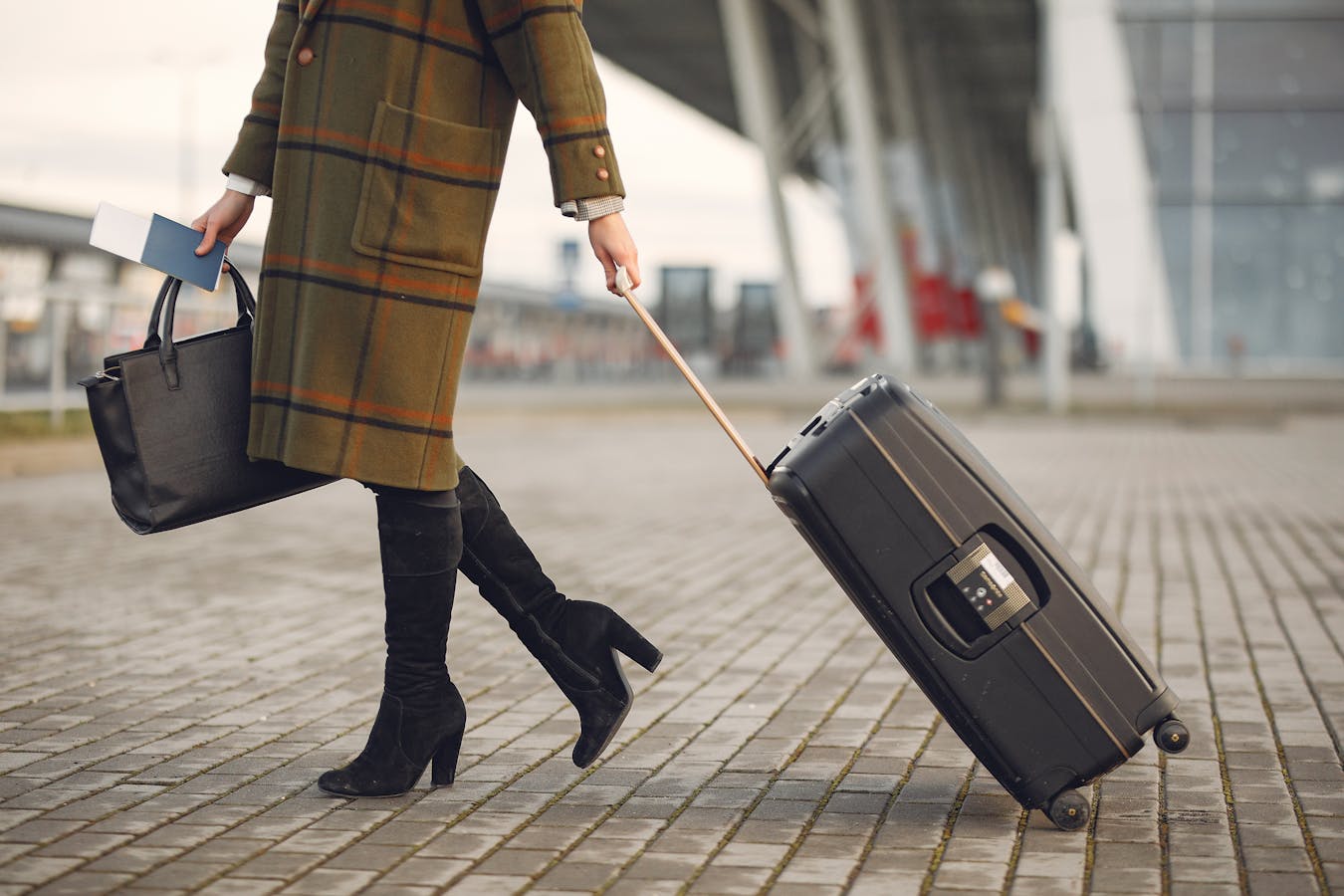 Travel and vacations aren't cheap. The average person will spend anywhere from $205 to $305 per day on a vacation, plus the cost of transportation. If you have a family, you can see how that adds up quickly. For a family of four, the average vacation price is around $4,100 to $5,100.
While this sounds like a lot, in reality, this is on the low end.
For example, that is based on spending only $150 to $250 a night on accommodations and $60 a day on meals. You can see how it would be easy to go well beyond that.
If you were to use $250 per night for accommodations, you might expect, as the average person, to spend anywhere from $1800 to $2500 a day on a 7-day vacation. This isn't including car rental costs, which are soaring right now, tours, or attraction tickets.
So below, we're going to break down each of the important travel spending categories and give you valuable tips to lower them and save money so that taking a family trip becomes affordable for you.
Use Package Sites

One of the best things you can do to save money and simplify your travel planning experience is to book through vacation package sites. A vacation package site will offer options with accommodations and attraction tickets combined into one price. These sites can pass on savings to their customers because they work directly with companies.
We highly recommend using these sites whenever possible.
Booking Flights

Some of the most important general tips to save money on the cost of your airline tickets, if you're flying to your destination, include:
• Book at the right time. You should either plan to book your flights well in advance or just a few weeks out from your trip. Fares change dozens of times over 11 months. One study recently found the best time to book is four months to three weeks from your departure date, but only if you're carefully monitoring any price changes during that time. You can use Airfare Watchdog or Explore Flights from Google to set up automated alerts that will let you know if there are any changes. There are also apps like Hopper that will even predict whether your selected flights are more likely to rise or fall.
• Use comparison sites before you book anything.
• Bing Travel has a Price Predictor tool, so you can set your dates and routes, and it will tell you if it's a good time to buy and how much the fare could potentially change depending on whether you buy at the time or wait.
• Some airlines will let you pay a fee to lock in a fare for your flight, and then you can officially book it later on.
• Use your credit card benefits. For example, if you have some of the Delta cards from American Express, everyone in your party can qualify for free bags.
• Determine if a one-way ticket might be more affordable. It's not always the case that it is, but it can be if you're willing to go on different airlines for your trip to your destination and home.
• If there are airports that are relatively close to your destination in nearby cities, compare prices to fly into those versus a major airport. If you're going to rent a car anyway, this might not make much of a difference logistically, but it can in terms of price.
• If you're traveling with your family, you might want to shop for one or two tickets at a time. Airlines put their tickets into different pricing tiers, so then when the low-tiered prices run out, you have to pay the higher fare. If you're shopping for a group, you'll usually have to pay the higher fare even when low-fare tickets are available.
Saving On a Rental Car

Rental cars have been making the news lately because they're in demand, there's a low supply, and they're getting incredibly expensive. Some of the ways to save money on a car rental include:
• If you have a corporate code from your job, use it. You may not have this, but if you do, you can qualify for some pretty significant discounts.
• Hertz has the Free-to-Go Pass, which costs just under $100 a year, but includes benefits like a 10% discount, home delivery, and a waived young driver fee. If you use Hertz a lot it may be worth it, but if you only rent a car once a year, it's probably not.
• Check your credit cards for any car rental-related benefits. For example, some cards will offer guaranteed upgrades or discounts when you book with a particular company.
• Sometimes booking through an airline like United can help you save money. Many airlines have partnerships with rental car companies, so you can not only get discounts but potentially earn miles. Airline programs may offer complimentary rental cards to their elite members also.
• Go outside of the airport to rent a car. You have to take a taxi to get there possibly, but a lot of rental car companies will offer complimentary shuttle services to their rental car locations that are technically outside of the airport but usually not far.
• Maybe you don't use a rental car service at all. Turo is a service where you can rent cars from other people in cities across the country.
• Once you book a rental, you can avoid some fees that make it an incredibly expensive experience. For example, fill up the gas tank before you return the car, and the further from the airport, the better.
Hotel Hacks to Save Money

When you're booking a hotel or any type of accommodations, keep the following hacks in mind:
• Book directly with the hotel. Many hotels will now guarantee you'll find the lowest rate on their site compared to a site like Expedia. The hotels don't want to pay commissions to these sites. If you do find a lower price for a hotel somewhere, contact the hotel and see if they'll match it and maybe even throw in some other benefits like a free night.
• Use hotel loyalty programs. You'll find these loyalty programs often let you accrue points and then subsequent benefits faster and more easily than airline loyalty programs.
• Use an app like Book of Service. This app lets you get funded any time the price of a hotel drops between when you book it and when you stay.
• If you're traveling to a big city and you're staying close to the central business district, rates may be lower on weekends. If you're going somewhere that's more of a leisure destination, rates will be lower on the weekdays.
Even if you've done some comparison shopping and you think you've found the lowest price for a hotel online, it's always worthwhile to call the hotel directly before you book anything. When you call them and talk to a person, they may be able to offer not just discounts, but perhaps extras like a room upgrade or complimentary breakfast. Hotel employees tend to have a fair amount of flexibility in what they can offer.
Use Travel Discount Programs

There are a lot of groups that offer travel discounts to members. You may already be a member of some of them but not take advantage of the offerings.
• If you're a senior or your trip will include seniors like grandparents, check to see if AARP has any discount options that will work for you. AARP is a group catering to the needs of people 50 and older, and they've offered membership travel deals for decades. One of the best discounts is AARP's hotel discounts program. Four huge multinational hotels are part of the program and two independent hotel companies. The deal generally gives up anywhere from 10% to 15% off the usual rate.
• Along with hotel discounts, AARP also has rental car discounts with the Avis companies, which include Budget and Payless as well as Avis.
• If you book through companies directly, then there may be other available AARP discounts.
• If you're a member of AAA, you could be saving quite a bit of money on various parts of your trips. For example, there are traveler-preferred brands that are part of the AAA preferred hotel network that will give hotel discounts and add-ons like complimentary breakfast and parking.
• Many travel companies offer discounts to veterans. For example, if you're part of the Veterans Advantage program, you can save at companies like JetBlue, American Airlines, and United Airlines.
• Even if you aren't part of a veterans network for travel discounts, ask hotels, airlines, car companies, and attractions if they have their own veteran discount because many do. For example, a lot of theme parks have veteran discounts.
Go through the above list before you plan and book your next trip to see how much it can ultimately end up saving you.