Setting up Resolution's multiple menus
Resolution theme comes with 3 customizable menus. The first two are right on the top bar – above the header background. The main menu is located right below the header.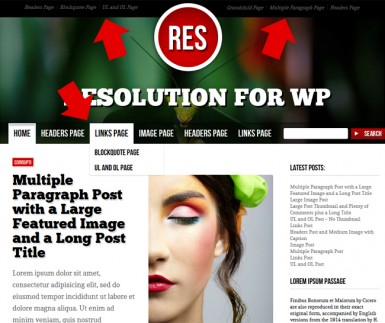 The process of creating and editing menus are the same as this post. In Resolution, Primary menu – is the main menu under the header. This is also the ONLY menu that supports drop down and flyovers.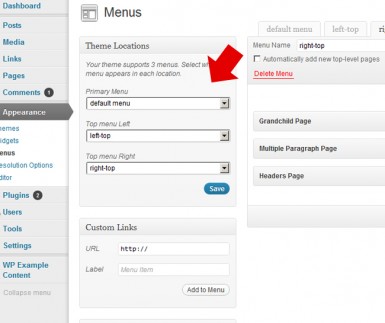 Top menu right and Top menu left supports only single level menus, and due to the short width, only a limited number of links can be added to each one. Simply create your menu and designate to the area you want your menu to appear.