Setting the Aparatus Theme Options
Aparatus is complete with theme options that allows you to customize the theme without the need to touch code. Note that your blog name is automatically converted into the site logo. Clean Cufon fonts, light shadows and subtle gradients in uppercase letters – just the right look for your header.

All options are located in "Appearance" > "Aparatus Options".
Set the Stylesheet
The theme comes with four different stylesheets: Maroon, Black, Blue and Green. By default, maroon is loaded. The other styles are very subtle changes to the Twitter button, color of the anchor links and such. Simply choose the style you want from the drop down list and view your changes.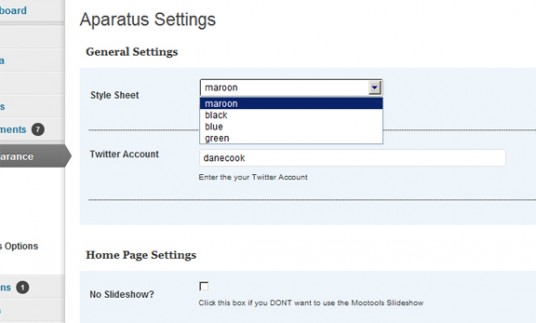 Twitter
In the header, is a large badge for Twitter, and in the sidebar is a spot for the latest tweet. You can enter your Twitter handle in the options and the badge will show up, along with the latest tweet in the sidebar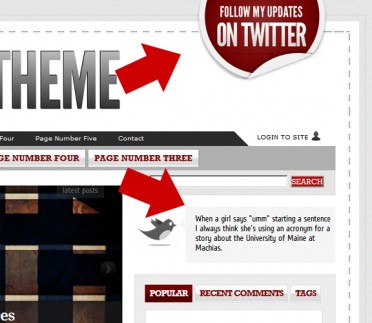 Home Page Settings
If you want to disable the slideshow in the homepage – simply click the box called "No Slideshow". The automatic slide feature can also be disabled – by clicking "Dont automatic slide".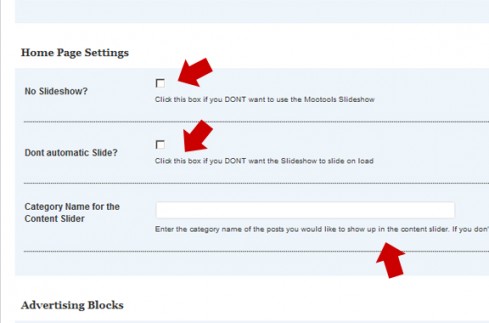 By default, your latest posts are pulled into the slideshow. However, if you want a specific category only to show up in the slideshow -simply enter the category slug inside the field called "Category Name for the Content Slider".
Advertising Blocks
You can place advertising blocks in the theme through the options panel. Simply enter where the image location is, and where the destination will be. Below shows the fields that need to be filled: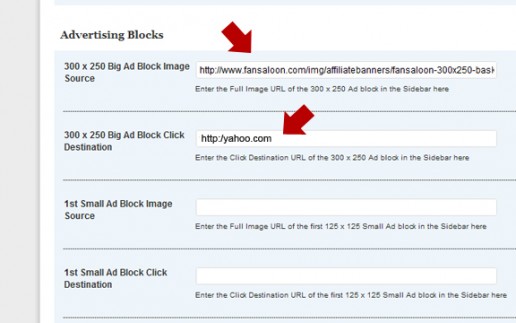 Once you save your changes, your ads should show up nicely in the sidebar: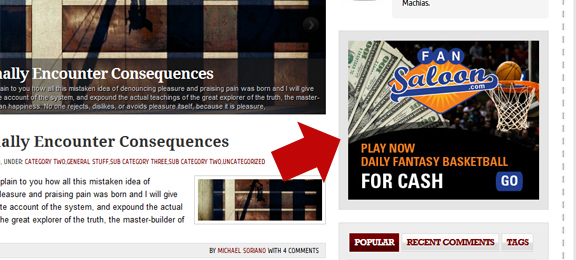 You can have 1 large 300 x 250 block, and 4 small 125 x 125 ads.