Setting Agency Theme Options
Agency is equipped with options that will make it easy for you to customize the theme – without having to code HTML. If you haven't seen the demo – click here.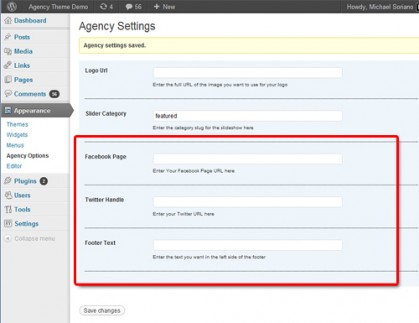 One of the theme options is to set the theme logo. This has already been covered in a different post. Another option is the feature slider category. That too has been covered in another article.
Therefore, we are only covering the next set of options.
Agency's right sidebar has a Facebook and Twitter handle already embedded in it. All you need to do is add your Facebook and Twitter URL in the corresponding fields in the options page and click "Save Changes". View your website and when you click on the links in the sidebar, it should take you to your pages.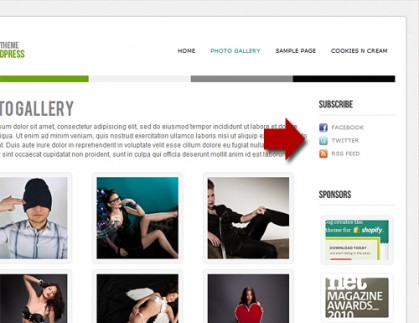 The footer text is the copyright text in the lower left hand side of the theme. By default it takes the name of your website, with a copyright symbol and the current year. However, you can enter anything you wish in the options page and it will show in the footer.