10 Proven ways to Make Your App Popular on the iTunes App Store
So how do you garner popularity in the App Store? Here are 10 sure fire factors you should not miss.
App Store Optimization (ASO), has become an integral part of iPhone and iPad application marketing; because nowadays your job does not end with just developing a great iOS application. The tough job actually starts here, where you are required to create online marketing strategies so as to improve the visibility of your apps on the App Store.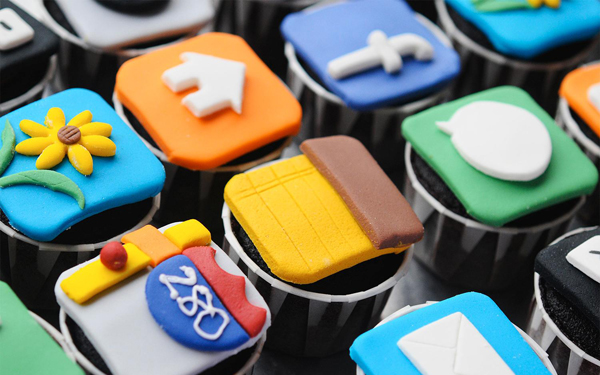 A recent statistics has revealed that App store, which started in 2008 with 500 apps, now have over 900,000 apps to its credit as of July, 2013. Therefore, owing to the rapidly expanding business of App Store and stiff competition, optimization of the App Store is now a reality, just like pages are optimized for a website to rank in the search engines.
1. Choose an App Title that Sells
Once your app is ready for being deployed on the App Store, the next thing you need to think about is christening it with an apt title or name. 'Name' for an app has a pivotal role to play in app marketing at iTunes. Moreover, it is important that the 'app name' is created with a careful choice of keywords that not only entices, but helps land the right visitors on your page. If your target audience are parents of kids, you can name an app KidSmart app (after all every parent think their kids are smart or would like them to be smart) – and that's the emotional connect leading to sales.
2. Choose the Right Keywords
Keywords are an essential part of App Store optimization, even though there aren't many tools that can help you find the right keywords for optimizing your app on the App Store. One of the smart ways to do so is to choose keywords based on connecting the app to your target audience. If you manage to optimize your apps to reach the right audience, then you are sure to generate maximum ROI, irrespective of the traffic index.
3. Harness the power of Inbound Marketing
Inbound marketing, using mediums like white papers, blogs, infographics, and videos – is one of the most effective ways to improve your app visibility on the App Store. Using social media – Facebook, Twitter, Google +, Pinterest, etc. is also a great way to target potential clients.
4. Know your App store to understand what sells
One of the best ways to succeed at the iTunes App Store is to understand what sells at the platform, who are the people visiting – based on demography, gender, age, etc. This is important because each app store has different criteria for app rankings.
5. Ratings and reviews
Ratings and reviews are strategic to app promotion and can play an influential role in determining an apps success or failure at the App store, mainly the ranking. The app with the most positive and higher number of reviews has a possibility of ranking higher in your app ranks. This require time and effort to stay connected to your audience and interact with them, listen to their suggestions, bug detection and seek review and ratings.
6. Choosing the right category
Another most important aspect of app store optimization is choosing the right category for featuring your App at the app store. What actually matters is that people should get what they want. If someone is looking for a translation app, they should be able to find it in the 'utility' category rather than the 'communication' category. Be relevant. Be precise.
7. Reach out to the Right community on Twitter
Twitter is one of the most progressive social media platforms to market your iOS app and make it popular, considering the active community, the quick approach in which any new idea or a promotion is tweeted and retweeted. And considering the large number of iOS users on Twitter, it is indeed a great place to get noticed. However, make sure not to use it just as a 'self-promotional' tool, rather add the personal touch to your tweets.
8. Get connected with peers and be active on Forums
Forums, since the pre-social media days have been a resourceful platform for communities of professional developers, including iPad and iPhone app developers. Just like any social media podium, forum participation and communicating makes you accessible to the community. It not only serves as a great platform to showcase your app and garner constructive feedback from a professional community but also to address the flaws and fix the bugs (if any). One of the popular forums for iOS developers is iPhone Dev SDK forums.
9. Find out 'the one' killer feature that sells and compels
The iOS developer is very well aware when developing an iPhone or iPad app as to which is its USP – the one that makes it unique, and distinct from its competitors. Find out, what is the one killer feature that will differentiate it from the 900,000 apps on App store and make people download it as a 'must-have' app. Once you have found out, makes sure that you highlight the feature in your promotions and the app description on iTunes. Add vibrant screenshots of the 'exclusive feature' for instant conversion.
10. Do not delay App promotion, in seek of Perfection
Perfection is essential, not at the cost of visibility. You too are aware that as you are in the process of app development, your competitors in business are also working on the similar app ideas. So, be the first to display or showcase your iOS app, because the one who treads first are the pioneers. And pioneering apps have always been popular.
One of the best ways is to create at least one spectacular screenshot and send it out as early as possible. This has always proved to be a successful initiative since it allows users to see your vision of how the app looks and will work, even before the finalized version of the app is released. This sets to create the mood for the app popularity in the App store.
How have you been promoting your iOS app on the App Store lately?