How to Keep Your Audience's Attention on Your Site
Getting unique traffic flowing to your website is one thing, but retaining your audience's attention so they keep coming back is another. In fact, it's just as important that you hook new visitors, too, so you can convert them into brand advocates.
A brand advocate is essentially a loyal customer that continues to use and purchase your goods and services. They are considered an "advocate" because they often sing praises about your brand to friends, family, colleagues and even strangers. Think of them as self-managed, pro bono marketing personnel. No, they're not actually working as hard as your marketing team, but they do offer additional benefits.
So, how do you convert visitors into brand advocates and convince or encourage them to continue returning to your website? Here are six tips.
1. Post Fresh and Consistent Content 
Though it's not our ultimate point, this one is the coup de grace. If you follow only one thing on this list, let this be it.
You've probably heard the saying many times before that "content is king," right? For now, ignore the SEO or search engine optimization benefits, the potential for cross-promotions and opportunities to display highly shareable — or viral — content. There's one specific feature of fresh content that will always draw audiences back to your site: It simply gives back.
Content marketing costs 62% less than outbound marketing strategies, yet it generates three times as many leads. Whether you're publishing a blog on DIY tips and ideas or simply revealing the new features and updates to your latest product, people love to read consistent content.
If you don't want to write it, use visuals to do the work for you. Create videos, vlogs, images and infographics, then cross-post them between your site and social accounts.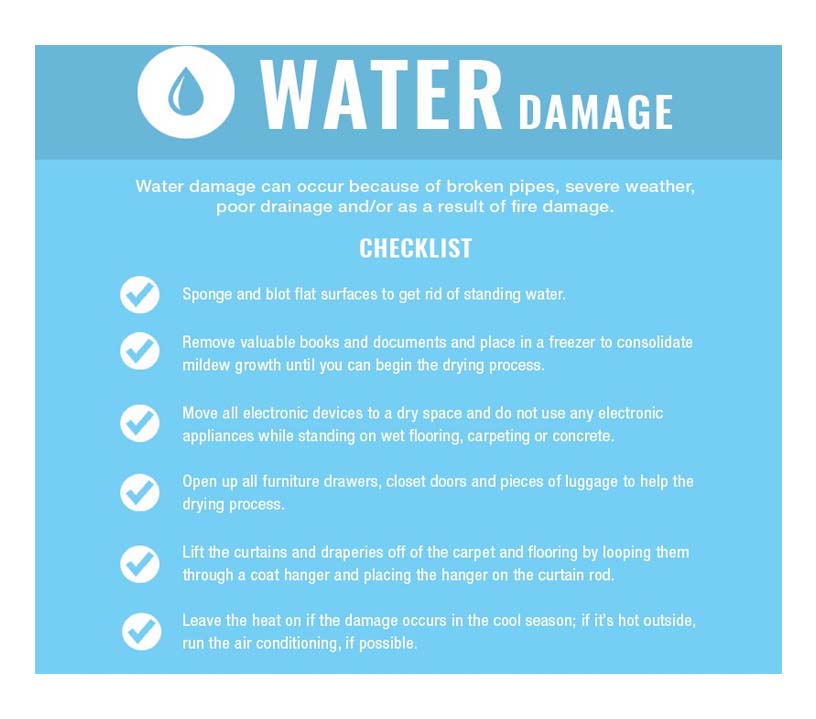 Take B-Air for example. They identified that their target audience use their products for various purposes including restoration projects. By determining what their users do, they created an infographic to help aid with clean up questions.
2. Offer Exclusive Content or Discounts 
We're sure you know and understand the power of free stuff and or incentives. By establishing something like a loyalty program for return visitors, you can be sure they'll check back regularly to see what they've earned. Furthermore, they'll continue to spend money on your products and services — especially since they're getting some great exclusive deals.
You see this often with brand or company sites that encourage visitors to sign-up for a personal account and provide additional information.
3. Allow for Personalization
Want your audience to really get involved and continue visiting your site, updating their personal information and engaging with your community at large? Allow for some form of personalization. Examples of this can be seen on Facebook, where you get to fill out a profile, choose a profile picture, cover photo and much more.
About 48% of consumers will spend more money when they're part of an experience tailored to them. Meanwhile, a whopping 74% of consumers get frustrated when websites show content or offers that have no relevance to them.
No, you don't have to go that in-depth with your customization system on your company website, but try to create something of the sort. Your audience may enjoy options such as:
Swapping color themes of the site
Seeing personalized and curated content selected just for them
Having their own content corner where they can write, share and discuss reviews about your goods and services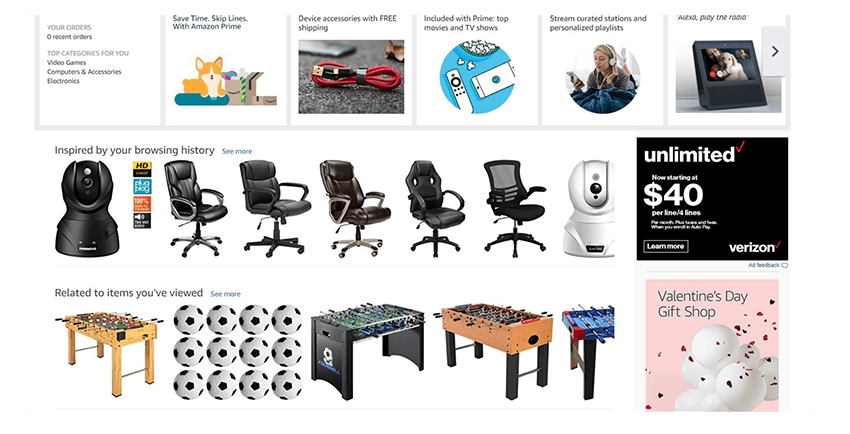 Amazon is an excellent example when it comes to personalized experiences. It's so prevalent that you've probably seen ads for Amazon products even when you're not on their website.
4. Hone the User Experience 
From design to launch, user experience — or UX — should be a huge concern for everyone involved. But it doesn't end there. After your site is live and you have a steady stream of traffic, you should still be focused on optimizing and maintaining the experience.
Are the themes, colors and visual elements attractive yet responsive? Are your navigation menus or options useful? Is there a straightforward flow to the site, and can customers get where they want to quickly? Are your fonts easy to read?
These are just a few examples of features and mechanics you should keep in mind. Just know that maintaining a positive and convenient user experience is a remarkably important part of delivering a successful website.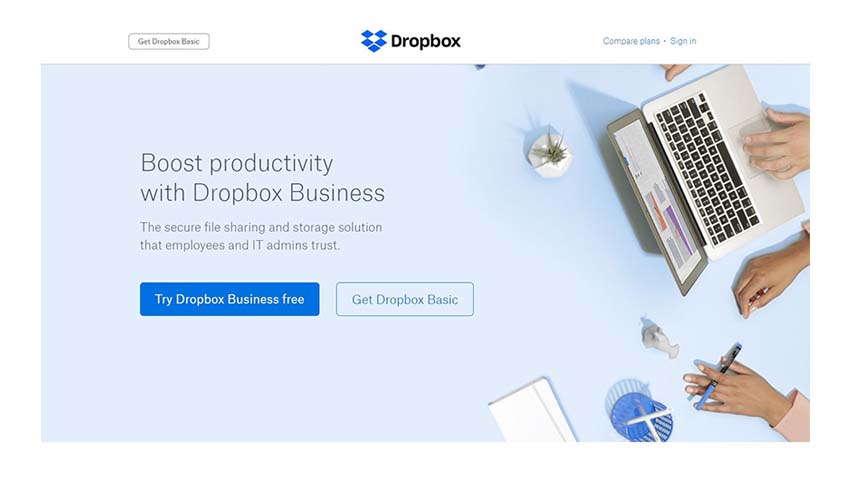 Need an example? Look no further than Dropbox's landing page. It's simple, elegant and super easy to understand. Are you interested in Dropbox for business or Dropbox basic? Choose, then follow through. That's it.
5. Establish Multi-Platform Support 
There are no ifs, ands or buts about it — you absolutely must deliver a responsive and easy-to-use design that works on any platform your audience might be using.
Mobile is a hugely popular and influential platform, but it's not the only one. Customers also browse on tablets, desktop and laptop computers — now, we can even browse on game consoles or IoT gear.
You don't necessarily need to craft custom experiences for all of these platforms — doing so for mobile should scale well to the other channels. That said, you'll still want to ensure your website is reliable on all relevant platforms.
6. Minimize Ads and Banners 
There's nothing more annoying than a site — from any brand — plastered from top to bottom in large, flashy and performance-mutilating ads. Yes, a couple here and there are warranted, just don't go overboard. There are plugins and tools consumers can use to block ads from showing up anyway. In fact, Google Chrome will begin automatically blocking annoying ads in early 2018.
More importantly, an enormous collection of ads on your page can be quite distracting to visitors. It pulls their attention away from your content, web copy and even products. This is especially true on mobile devices, where screen real estate is limited.
Hook, Line and Sinker 
Follow these tips, and you'll have no problem grabbing and maintaining your audience's interest. Of course, this is not a comprehensive guide — there are plenty of other things you can do, like running cross-promotional campaigns, creating a robust loyalty program and even delivering incentives for referrals. Whatever strategy you go with, always keep retention a core focus.