How to use the WP menu system
Fearless Flyer themes utilizes the WordPress 3.0 menu system. This makes it easy for you to create every possible combination to your navigation – without touching code. The menu system supports drag and drop editing, as well as multiple levels of child entries.
Create a Menu
Go to "Appearance" > "Menus" and create a new menu. Enter a menu name and click "Create".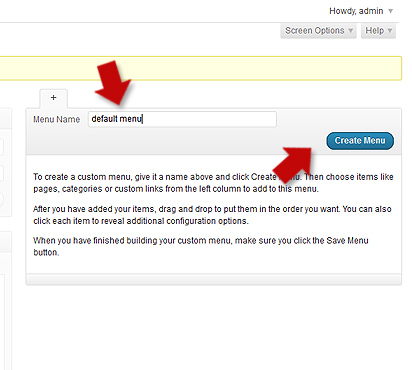 This will create a blank menu panel in the right side of the page. The idea is to select categories, pages or custom links from the left side, click the "Add to Menu" button – and it will appear on the menu panel in the right. In this panel, you can drag and drop the links so you can design the menu hierarchy. Links that are staggered underneath become the drop down links from the respective parent.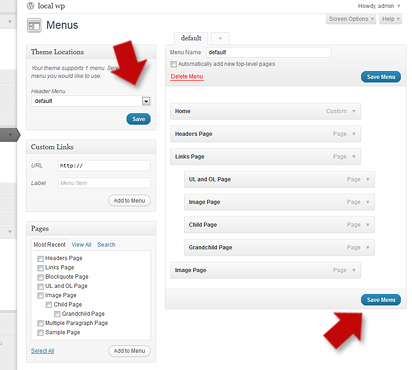 Assign to a Theme Location
Once you're done – hit "Save Menu". In the top most left column – there's a box called "Theme Locations". Depending on the theme, this is where you assign the menu you just created from the drop down list. So if the theme has a menu location called "header" – it will show up in this selection. Once you select a menu selection – click "Save" and view your website. Your menu should now be in place.