How to Select the Right WordPress Developer from many?
WordPress is enjoying the perks of being one of the most popular CMS since its inception. And why won't it, after all, WordPress empowers more than 60 million websites by WordPress, among which 33.6% comes under the top 10 million websites. Who would have thought that a Content Management System would make it this far?
Looking over the past decade, WordPress has gained popularity. It has become one of the favorite choices among Web Development Experts and business communities. In fact, agencies have consumed this CMS's benefits since 2008 to cater to memorable digital experiences. Fame has also given rise to WordPress developers around the world, making it more competitive.
While the demand for WordPress websites is increasing, it is the demand for WordPress developers. Be it your startup or an established business, if you are looking for a seamless digital experience through your website – you need to ensure that you choose the right WordPress Developer/s. How? Let's share some tips with you.
Is he a human?
The question might sound a bit crazy and even crack you up a bit, but rethink. You want to build a website that will sell some services or products meant for a specific class of people or even a mass audience. You will work with this person for many months, and the least you could do is know them. Ask the candidate to connect over a phone call or skype call. Talking to a real voice or having a face-to-face meeting would not only help you evaluate his skills but also the success of your project.
Ask him to share his contact details and try contacting him on the same a few times before hiring him. It is to ensure that the contact details are valid and reachable if you need him around on an urgent basis.
Ask for Portfolio
Asking for a portfolio for the candidate would mean asking him to share his recent works. There is no point in a portfolio which talks about websites that he created some god-knows how many years back!
Their recent works would help you get a clear understanding of his technical skills. You could frame your next set of questions based on the projects he has showcased to ensure that he is the sole creator of that website.
Check their Ratings
A professional WordPress Developer would always have testimonials from his clients along with ratings. You can also check their Google and Facebook ratings as few of the legit sources – places where reviews could not be forged easily.
Check his other Skillset

Hiring a professional WordPress Developer would mean hiring someone who has both technical and communication skills. Apart from technical understanding about WordPress, he must understand the design aspects, including editing and optimizing images with Photoshop and Illustrator. He must know the UI/UX to build phenomenal digital experiences.
Technical Expertise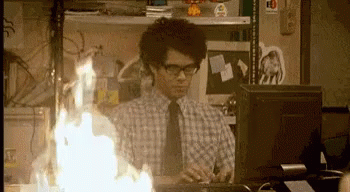 How good is your WordPress Developer when it comes to the core, WordPress themes, and Plugins! It might sound basic but explore the candidate's technical expertise i.e., does he have expertise with PHP and other core aspects of this CMS. Because no matter how good the theme is, you might need some customization or upgrades or even tweak the core framework if required. Familiarity with the basics of plugin development and customization is equally essential.
Response Time
One of the main challenges companies or businesses faces while hiring remote teams (in our case WordPress Developer) is the response time to your emails or messages. Most of the time, these developers are working on multiple projects, and hence they might miss out or couldn't find the time to revert to your follow-ups or messages. So, it becomes essential to know whether or not the developer would respond within 24 hours or not because a delayed response might create problems in meeting deadlines nd ETAs of your project.

Project Management Tools
When you hire a WordPress Developer or a team, it means you are going to communicate and follow-ups through preferable mediums. Ask your candidates whether he has experience working with PMS tools like Slack, ProofHub, and so on because nothing drives you crazier than irregular status updates of your project's progress. You need to ensure that your developer/s keeps you posted daily or weekly, considering the scope and size of your WordPress Project.
Security Aspects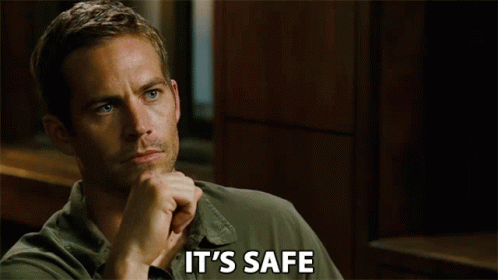 When you hire a WordPress developer, you will expose everything related to your project. Security is one of the major concerns when you outsource your projects. So make sure that you have NDAs or other legal documents signed to ensure IP security concerns. Apart from this, your payment details, website credentials, and additional business-related information must be secured with the developers. Any leak might end you up in a pitfall.
So, these are some crucial tips that might help you select a WordPress Developer, which fits just right for your business requirements. Make sure you do your homework correctly before shooting your candidates with a series of questions. One more golden tip, try hiring WordPress Developers from reputed agencies than freelancers!
Author Bio: Sheryl Jones
Sheryl is the Sr. Marketing Specialist at Uplers who has a great experience in designing well-defined user journeys across the digital marketing domain. She leverages her digital marketing expertise to help businesses draw significant ROIs.