How to Change the Theme Logo
You can change the logo of your theme by setting up the url in the theme options page. Note that depending on the theme, the logo dimensions is very specific – so you should either convert your logo to the right size, or you'll have to edit the theme css to fit the logo in the allotted space.
Step 1 – Upload your Image
In the admin section, upload your image using the media uploader "Media" > "Add New".
Grab the file url of the logo
Still in the media uploader window, look for the field called "File URL" and copy this value: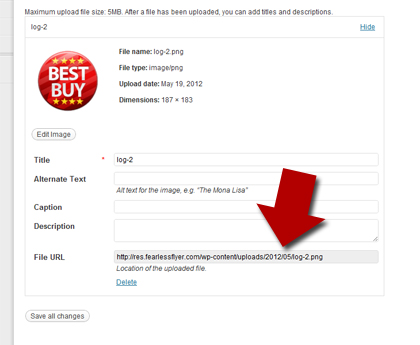 Update the Theme Options
Now go back to "Appearance" > "Theme Options" (The word theme is replaced by the theme name).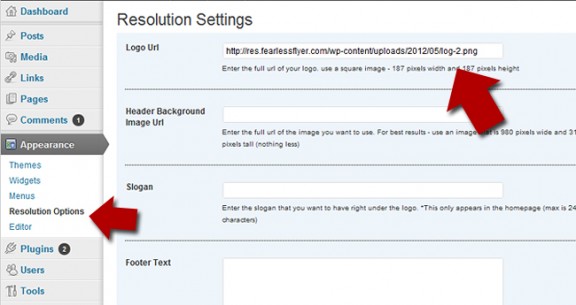 Click "Save" and view your changes.