Free UI Kit for Clothing and Apparel eCommerce websites – Fashion Ave PSD
This week we have a beautiful resource that our extremely talented friends at Pixelkit have put together just for our readers. We believe that many of you will be having to design an eCommerce website. Specifically one that is sleek, modern and maybe for a clothing company of sorts. It's called Fashion Ave – and it screams "beautiful store" all over.
As a side note, check out this rain jacket buyers guide in case you're in the market for one.
The fully layered PSD file contains elements such as the carousel shown below. Items that are for sale are enclosed in a flat container, with subtle borders and beautiful typography. A star rating system as well as flat icons and buttons make this UI kit very sophisticated.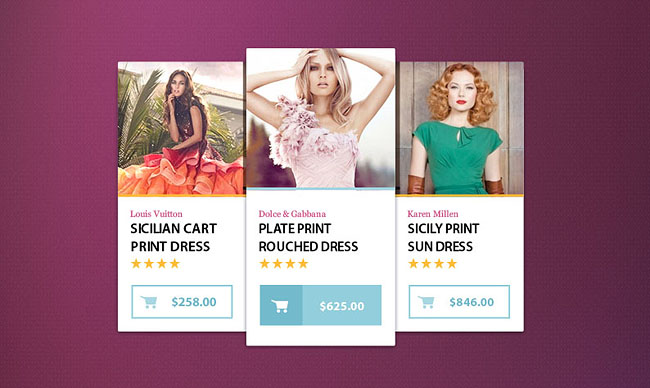 Semi transparent navigation, ribbons and drop down elements – which will be seen through out your website build. The balanced color scheme ties all of these small components together. Keep a closer look for the finer details such as subtle shadows and very light gradients already in this psd file.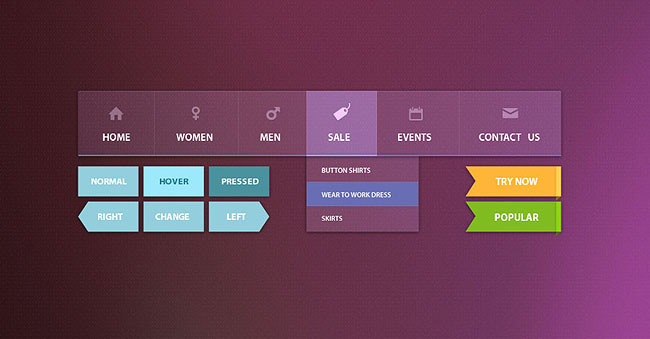 Additional UI elements such as message boxes, video and music player, profile boxes plus many more – are also included. We think these items are very useful, for most modern e-commerce websites now have a user's profile section, along with some sort of messaging system – as well as a blog area for their readers.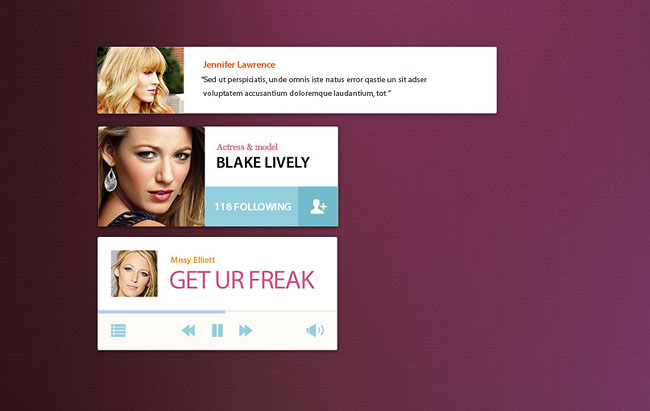 Finally, take a look at the photo below for a quick glance of what you will be getting for this freebie. The overall effect of the items put together is nothing short of amazing. Now all you have to do is put this puppy together, and you should have a pretty awesome website.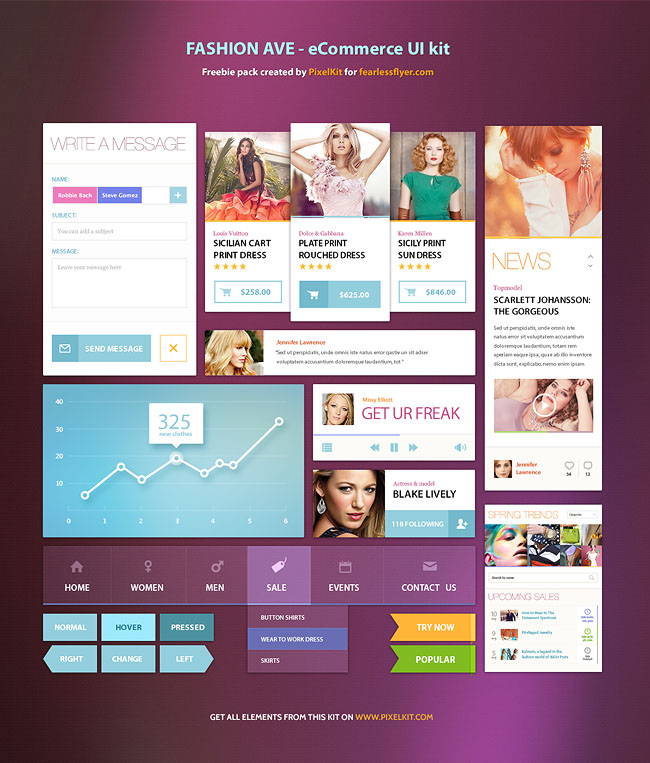 You can download this UI teaser from this link. And you can grab the complete package of Fashion UI from Pixelkit themselves. We're sure you won't be disappointed with this freebie because we've already seen that it is indeed, a high quality product.
Stay tuned for more amazing web design freebies that is coming your way real soon! Also, if you have a design freebie that you would like us to give away – send us a note at host[at]fearlessflyer.com