Free CMS Worpdress Theme with Roundabout Homepage – Rotary
Simple, elegant, classy – just a few words that describe Rotary WordPress Theme. Turn your website into a full blown CMS with this beautiful design. The homepage features a carousel of post images, a testimonial section and a latest posts area. Ideal for hobbyists, companies and the traditional blogger.
UPDATE 5/16/2012 – I've recently updated this theme. Numerous bugs were addressed, additional seo updates, added more theme options
More Information
The custom home page template features a large carousel right above the fold. Each item in the carousel is a custom post type – when clicked, leads to the full content. Fully widgetized, WP menu system, threaded comments – this WordPress theme is a prime solution for your next web project.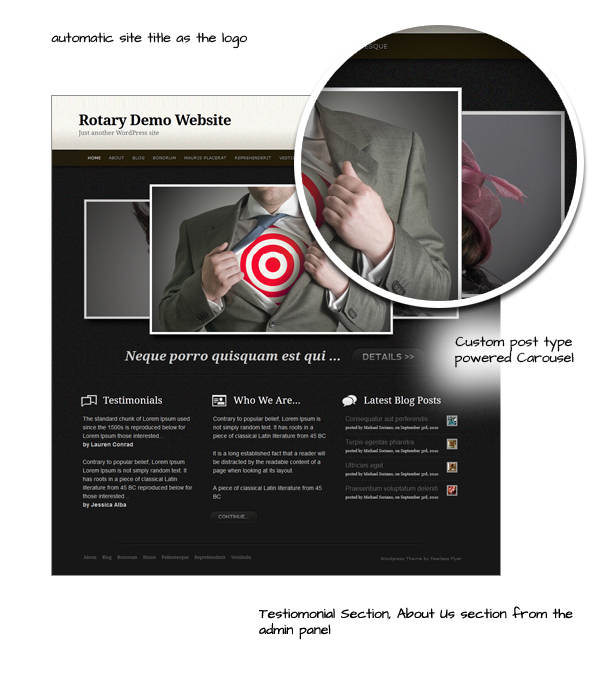 Below is a screenshot of Rotary's homepage. The roundabout carousel sits right on the fold – with images that are pulled straight from your post thumbnails. Click to view the Rotary Demo page: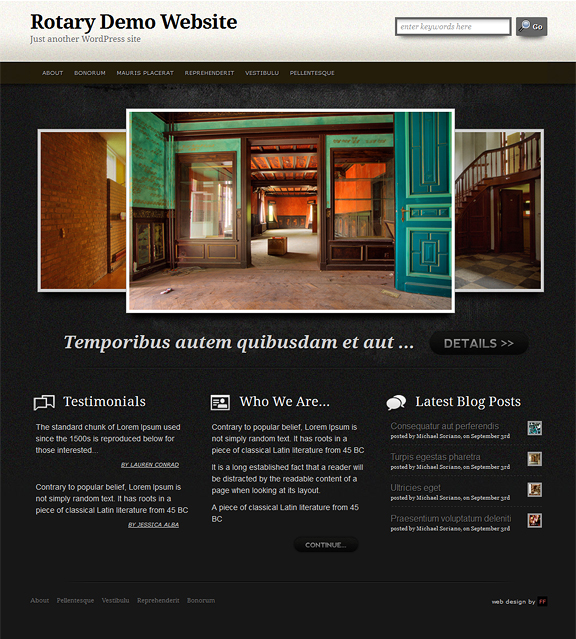 Custom Post Type
You like that carousel / slider in the home page? Well that is due to the amazing code known as the roundabout by Fred LeBlanc. You can easily change the contents of this carousel in two ways:
In the left hand side of the admin area you will notice a section called "Roundabouts". Simply add a new roundabout and give it a title, some content and attach a "feature image".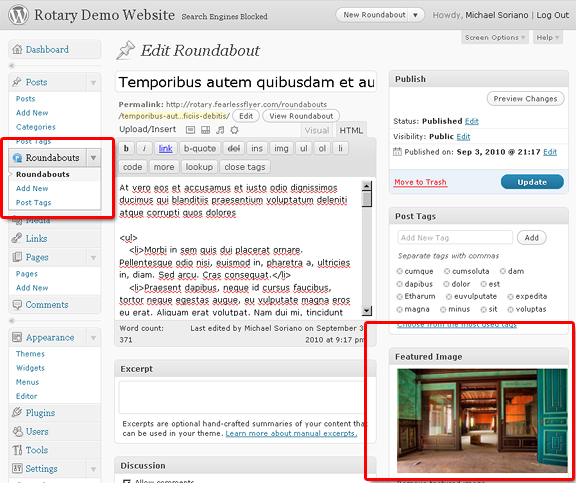 The images are automatically resized to the right dimensions. Also – you're only allowed up to 5 roundabouts.
2) Change the static code
If you decide you don't want to use the custom post type feature – you can simply change the HTML. Inside home.php you will see an unordered list with each item as follows:
Need to Enter Image
Simply replace the values of your images, title and link and you're set to go.
The Navigation Menu
This by far is my favorite 3.0 feature – custom menus. It's simply amazing. I've added the code to Rotary that lets you design the main navigation of the theme.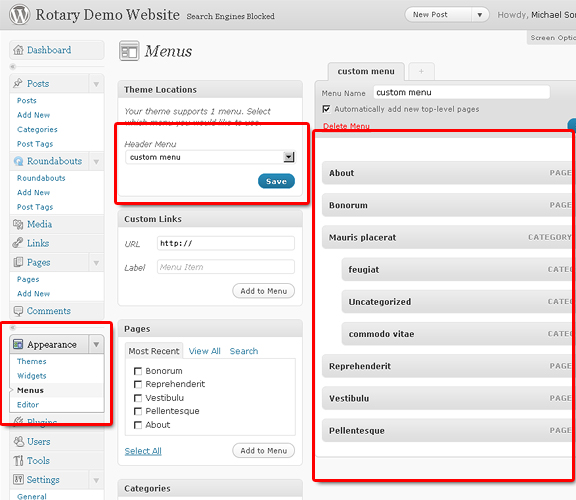 Simply drag and drop items to the menu builder and save.

Feature Images
Just like the roundabout items – all posts in this theme can have its own feature image. Simply use the "Set feature Image" option for each post: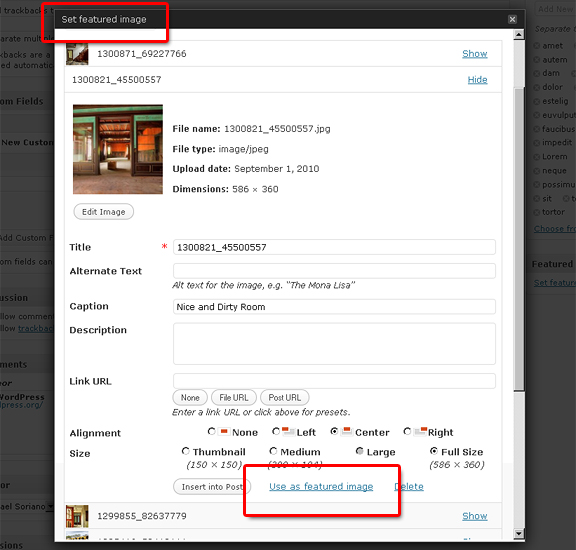 This image will show as thumbnails in the archive pages, and a medium photo inside the single page template: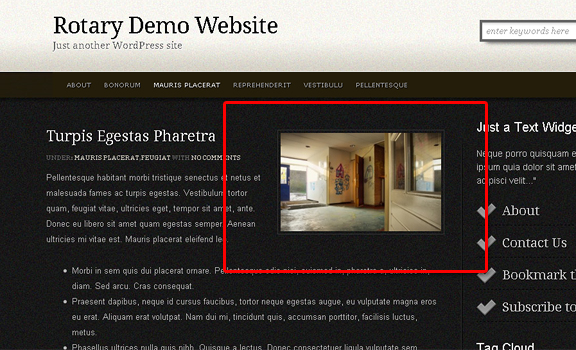 Additional documentation can be found from this series of posts. Download the file from here. Please don't forget to let us know what you think in the comments area below.