Sponsored
>
>

Fashion Finally Welcomed Technology: This Is How We Will Dress in The Future
Fashion Finally Welcomed Technology: This Is How We Will Dress in The Future
It's no doubt that technology has been a source of revolution to many areas of life. The health sector, finance, fitness and many more now make use of different technological gadgets to better the lives of people. And we keep wondering when this revolution will also happen in the fashion industry.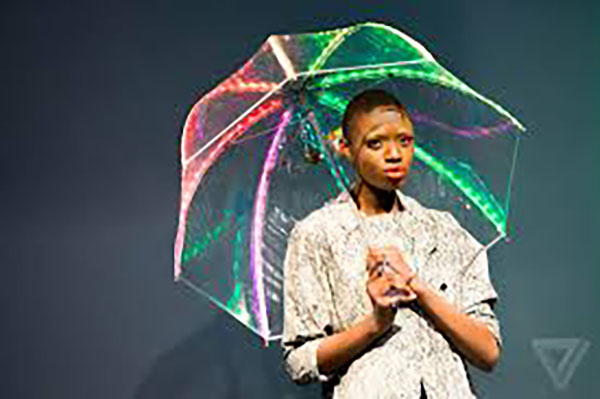 However, we have started experiencing some amazing touch of technology in the fashion world, including the recent garments that have the potential to change colors. Repel water and stains, monitor health, and many more. The technology and fashion need not be at odds. In recent years several researchers have developed intelligent garments that can interact and make life easier for people who wear them.
Clothing that changes color, garments that monitor health or t-shirts that repel water are some of the garments that we could see in shop windows in the coming years, thanks to the latest technological advances.
Garments that change color

Two years ago, the Lithuanian company iShüu Tech created smart shoes capable of changing colors. These are elegant stilettos made of leather and some electronic "panels" that are connected by Bluetooth to a mobile application from which you control the color.
How will you feel if you have a shoe on you that you can easily change the color to suit your style and occasions? Of course, you will feel great!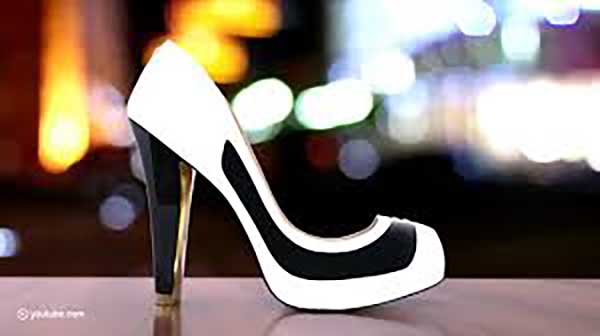 Prepare to wear Clothes that do not stain

Unlike waterproof clothing, Silic created the first shirt that repels water and other liquids. Its creator, a 21-year-old named Aamir Patel, explained that the technology he uses is not dangerous because it uses silica, a natural material used in the production of cement. So, when you wear such clothes, you won't only worry less about getting them stained, but also won't need to bother about any adverse effect on your body or general health.
Amazing wearables inspired by technology

We are used to warring some elegant and top-notch watches like the Audemars Piguet royal oak to create some amazing impression. But recently, fashion has been inspired by wearables such as activity wristbands or smartwatches to go one step further. The complements of intelligent technological clothes that incorporate microprocessors are one of the most exciting areas of the future of fashion. As more and more progress is made in the study of science for its application in tissues and fibers, the possibilities seem infinite.
The variety is so wide that ranges from indicators of sportswear, which report on the pulsations or sweating or the kilometers made, to temperature or air quality meters.
In addition to the creation of garments that change color depending on their environment, technology has also begun to extend to other areas closely related to fashion. For example, cosmetics have already patented hair dyes that change brightness and hue depending on the light in the room. Incredibly true?
Interactive mirrors will be available at the malls

Retail is changing at great speeds. The overabundance of information makes professionals in this sector investigate to stand out from the competition. One of the solutions they have found is to create contexts adapted specifically for each client, thus providing a high (and appreciable) level of exclusivity in each visit to the mall.
In this way, the mirrors of the testers will become digital platforms at the service of the consumer. The interaction with these elements will allow to alter the resulting image or load certain graphics or animations.
E-bra, the bodice that watches the heart

It's been five years since scientists at the University of Arkansas created the E-bra, a bodice that can monitor the heartbeat of people who wear it. This system can be integrated in the women's bra or in the men's vest and allows to monitor the patient's condition regardless of where they are.
Spray clothes with Spanish signature

The Spanish designer and chemist Manel Torres developed a technology that allows direct painting of garments on the body with a spray. This idea is also very ecological since once used; the clothes can be completely dissolved in water. In recent years, this technology has crossed the borders of fashion and has reached medicine, where it has been used to create bandages and even nicotine patches.
Socks that heal wounds

The sportswear company Lurbel said they designed socks that help regenerate wounds and promote coagulation. Also, they favor the evaporation of sweat, protecting the foot from bacteria, and possible future infections.