Additional Theme Options for Rotary
The Rotary theme has a couple of additional options that you can configure via the theme admin. This is the "Testimonials" and "Who we are" section in the home page.
Simply go to Appearance > Rotary Options, and you should see a couple of text area input fields that contain default latin text. Simply enter your content and click "Save Changes".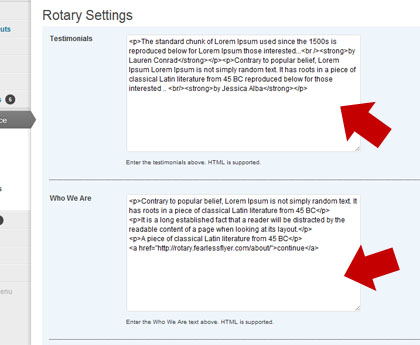 Note that the dummy content will guide you on what HTML to enter. Follow the format that is inside the fields. For example, you will notice the testimonials are enclosed via paragraph tags, while the author of the testimonial is inside strong tags. You also want to limit the characters to around the same as the latin text.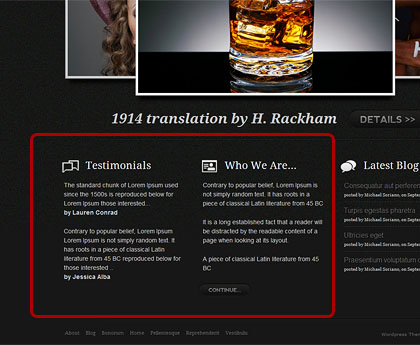 Lastly, don't forget to read this post on how to items to the carousel. The slider items are called "Roundabouts" for Rotary, and the image dimensions should be 586 wide x 360 high. Also, the limit on the Roundabouts is 5. So if you enter more than 5, the older one gets bumped off.